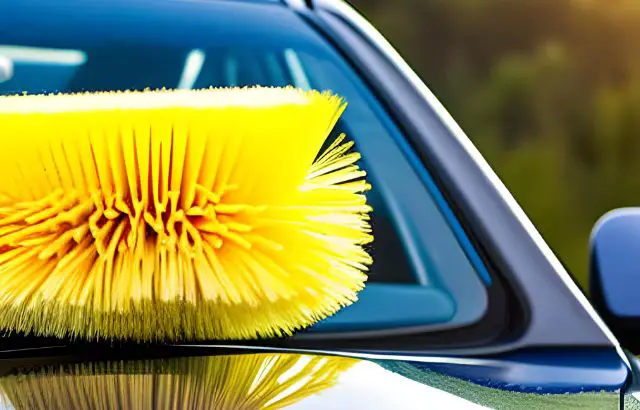 Cars are more than just a mode of transport; they mirror our personalities, and their upkeep reflects on the owner. As such, regular car washing is crucial, and to aid in this endeavor, car wash brushes have gained popularity. But are they effective?
Car wash brushes are ideal for cleaning windows, headlights, and grills, effectively maintaining your car's exterior and interior. Additionally, they excel at dislodging dirt from areas like undercarriages and beneath hoods, which are often difficult to reach with a standard vacuum cleaner.
Let's delve into the details. If you are already sold on car wash brushes, you might want to check our guide on the "best car wash brush with soap dispenser."
Understanding Car Wash Brushes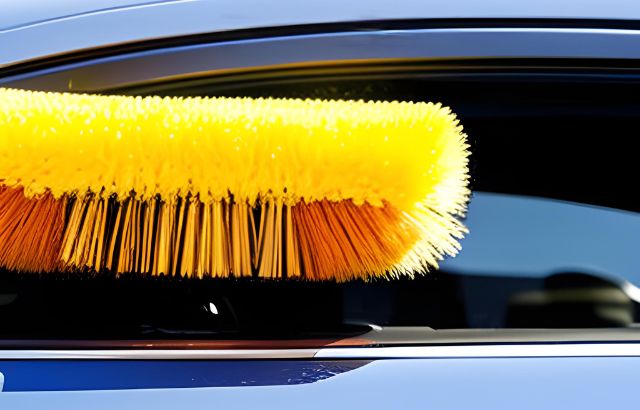 Car wash brushes are a cleaning tool designed specifically for washing cars. They typically feature soft bristles and a comfortable grip and sometimes come with features like a soap dispenser or telescoping handles for easy reach. The intention is to make the car washing process easier, more effective, and less damaging to your vehicle's paintwork.
Effectiveness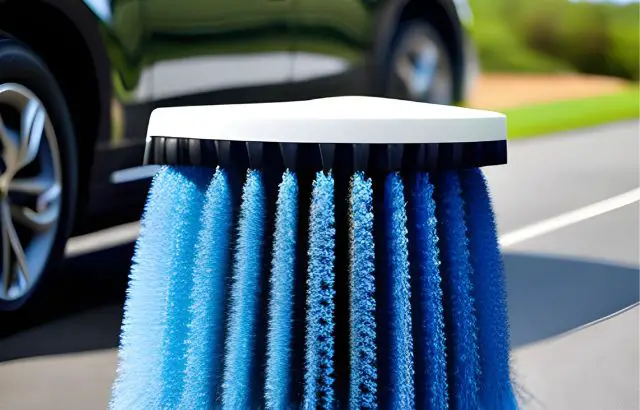 Car brushes are designed to remove dirt, grime, and bugs from the surface of your vehicle effectively. Thanks to their bristle design, they can reach areas where a simple cloth or sponge may not reach, such as cracks, crevices, and around emblems. Their long handles also enable easy reach to larger vehicles, such as SUVs or vans.
Convenience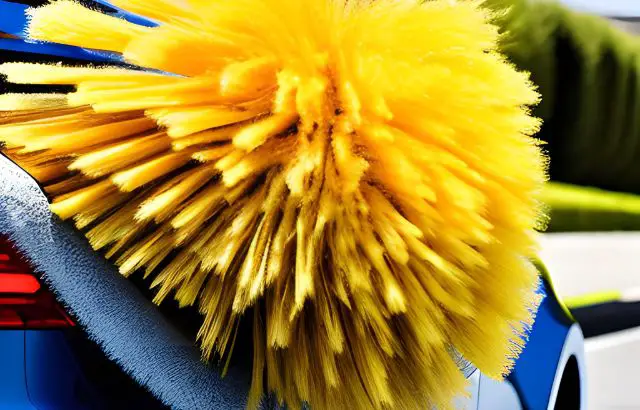 Car wash brushes, particularly those with soap dispensers, make car cleaning easier and quicker. The integrated soap dispensers allow for the even distribution of soap across the car's surface, enhancing the cleaning process's effectiveness. Telescopic handles allow you to reach higher surfaces without straining, making washing more comfortable.
Maintenance and Cost-Effectiveness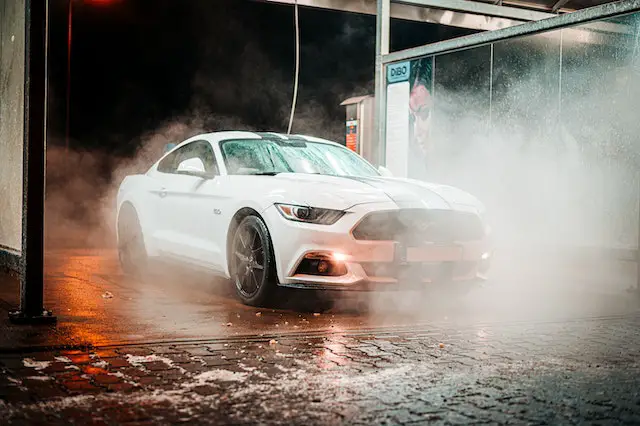 Good-quality car brushes can last for a long time if maintained properly. Rinse them thoroughly after each use and store them in a clean, dry place to prevent dirt buildup and bacteria growth. Although they might seem expensive initially, the long-term cost-effectiveness becomes apparent when considering their durability and the amount of time and effort saved in car washing.
Environmental Considerations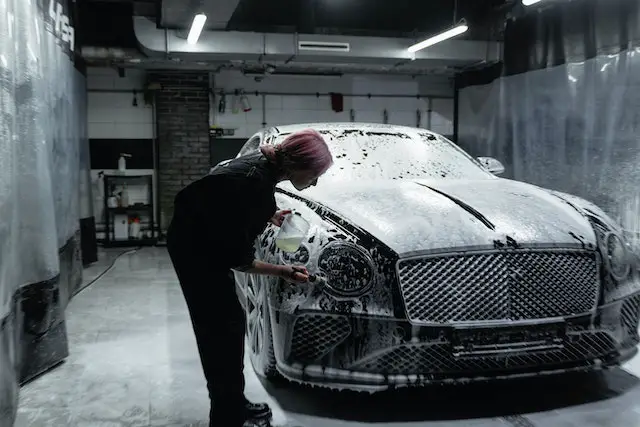 Car wash brushes with soap dispensers allow for more controlled use of soap, which saves and reduces the amount of soap discharged into the environment. This eco-friendly advantage is a significant consideration for environmentally conscious car owners.
Are They Safe for Car Paint?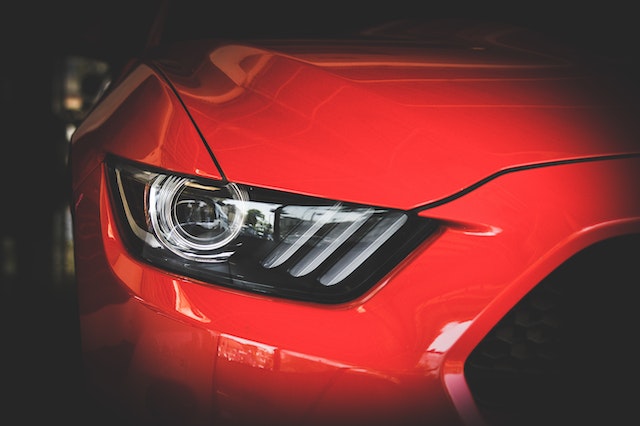 A primary concern when using car wash brushes is their safety for car paint; however, their safety largely hinges on quality, with high-quality ones often crafted from soft, synthetic bristles that are gentle on all paint finishes, including clear coats.
However, like any tool, if used incorrectly or with excessive pressure, even these brushes can potentially cause harm. Always rinse your brush thoroughly between uses to remove any trapped dirt that could scratch your car's surface.
My Opinion
Car brush with the right quality and proper use is good, they are an excellent tool for car washing. They offer effectiveness, safety for car paint, convenience, and cost-effectiveness, and are more environmentally friendly. However, like with any tool, proper maintenance is vital to ensure they serve you well for a long time.
When choosing your car wash brush, considering factors like bristle softness, handle design, and additional features like soap dispensers can make all the difference.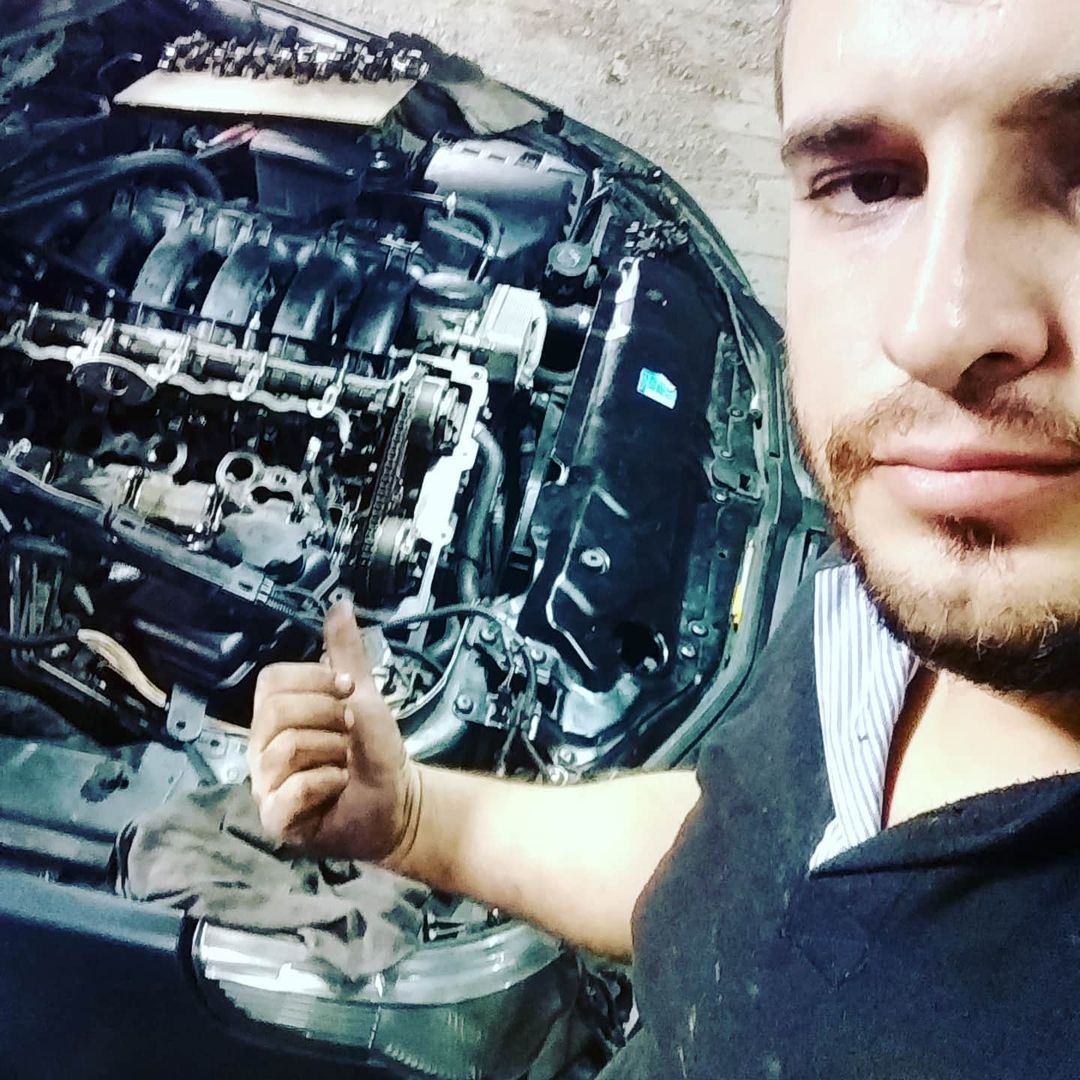 I am an Automotive specialist. I graduated from Michigan with Bachelor in Automotive Engineering and Management. Also, I hold degrees in Electrical and Automation Engineering (BEng), Automatic and Industrial Electronic Engineering, and Automotive Technology. I have worked at General Motors Company for over five years as the Marketing Operations Production Coordinator. Now, I own my garage in Miami, Florida. I love cars and love to share everything about them with my readers. I am the founder of the Automotiveex blog, where I share everything about automotive, like car news, car mechanical issues, and anything else that comes up in my blog posts.