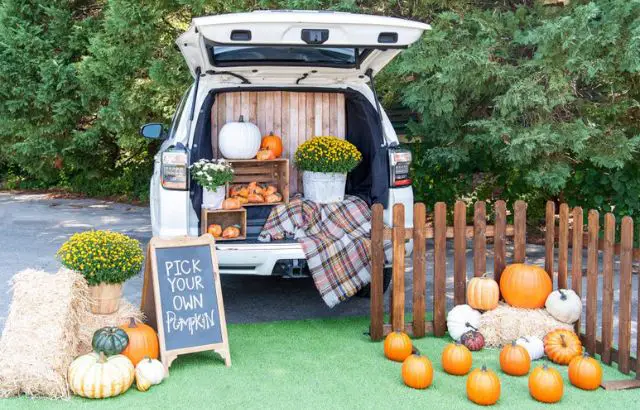 Trunk or treating is a creative practice quickly gaining acceptance and is a fantastic way to celebrate Halloween. If you need to get more familiar with Trunk or Treating, it's essential when people congregate in a parking lot, and each person decorates their car to resemble a little haunted home. This article will teach you how to decorate a car for a treat or trunk.
What is Car Trunk or Treat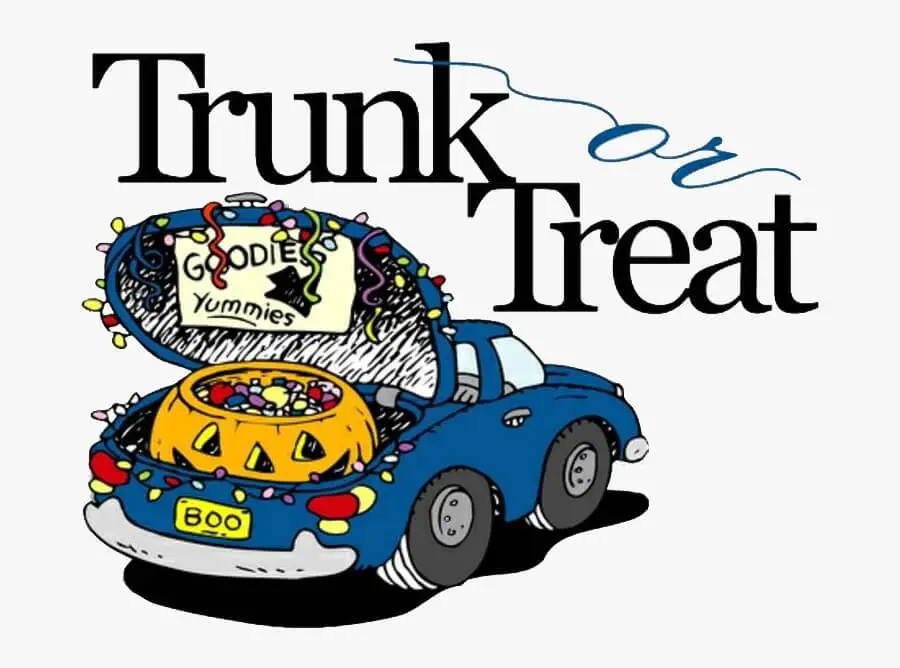 A Halloween practice known as Trunk or Treat involves individuals dressing up their vehicle trunks and parking them in a specific spot. Usually, a parking lot or another room with a lot of space is used for the event. Participants, often kids, engage in "trunk or treating" by going into the trunks of various vehicles to gather candies and other goodies.
The fact that trunk-or-treating takes place in a well-lit, enclosed space makes it a safer option than the common door-to-door trick-or-treating. Additionally, families may use them as a fun way to celebrate Halloween and display their ingenuity.
A local association, church, institution of higher learning or other entity might plan events for Trunk or Treat. They may be held at night, on a different day from Halloween, or both. Many gatherings also feature food, music, and other entertainment.
How to Decorate a Car for Trunk or Treat
Several items, like streamers, balloons, and Halloween-themed decorations, can be used to decorate an automobile for a trunk or treat. Here are some ideas to have your vehicle decked out:
Clean your vehicle.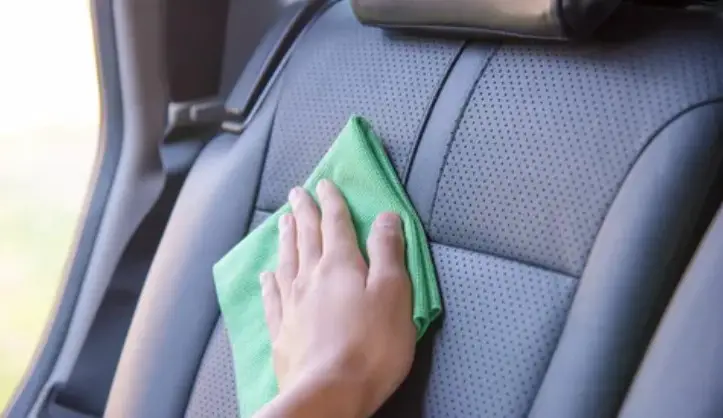 This will facilitate decorating and guarantee that your decorations will cling better.
Create a conceptual design.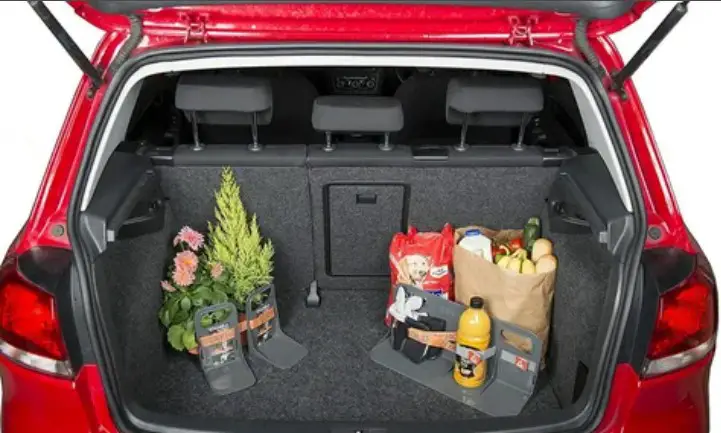 Please list the supplies you'll need, choose a theme or color scheme for your decorations, and then put it together.
Decorate your vehicle's exterior in a festive style.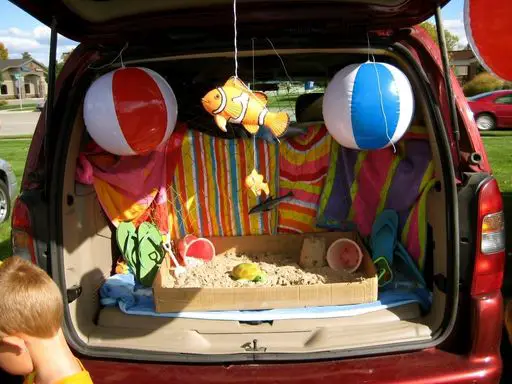 Use streamers, balloons, and other ornaments to create a festive atmosphere.
Dress up your car's trunk.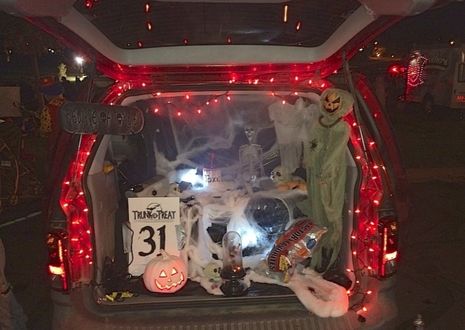 To create a frightful appearance, use Halloween-themed items like plastic pumpkins and artificial spider webs.
Check to see if your decorations are stable.
To prevent them from blowing away or falling off during the event, secure them using tape or wire.
Increase lighting for activities held at night.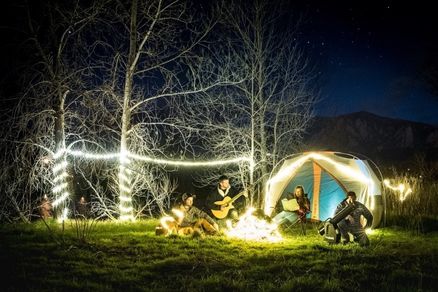 Your vehicle will stand out in the dark and be easier to see for trick-or-treaters if you do this.
Before the occasion, check your decorations and make any required alterations.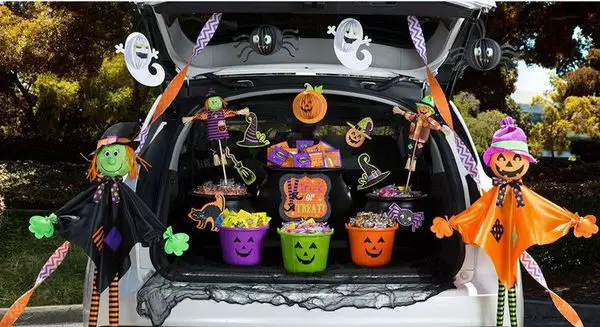 Decorating Ideas for a Car for a Trunk or Treat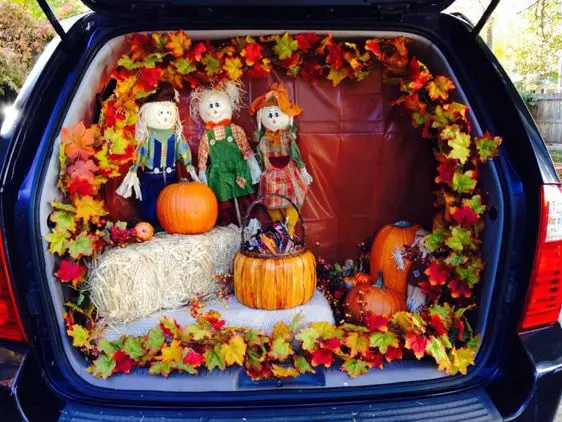 Here are some ideas for trunk or treat car decorations:
Construct a themed display: Decorate the vehicle with a theme, such as Harry Potter, Disney, or a certain movie.
Use bubbles: Balloon structures and arches may give your vehicle more color and depth.
Include props: To create a frightful mood, use props inspired by Halloween, such as plastic pumpkins, skeletons, and artificial spider webs.
Use lighting: You may glamour your vehicle with battery-operated or string lights.
Use crepe paper and streamers: These decorations may be applied to give the vehicle a festive appearance and are simple to tape to the vehicle.
Paint the vehicle: If you feel inspired, you may use paint to give the vehicle a unique look.
Use window paint: You may decorate your vehicle windows with Halloween-themed patterns like ghosts, monsters, and other creatures by using window paint.
Make a display in your trunk out of plastic figurines, miniatures, and other accessories with a Halloween theme.
Use cloth: Spread the fabric over the vehicle to serve as a backdrop for your ornaments.
Remember to be imaginative and have fun with it to make it stand out and appeal to trick-or-treaters.
Frequently Asked Questions
How do you decorate your car's trunk or treatment?
Use magnetic tape to affix decorations and signs to the car's exterior. Stick the magnetized side of the tape to the side of the automobile after peeling off the adhesive backing and sticking it to your dash. Duct tape is weaker than magnetic tape, which won't harm paint.
Can I put Halloween decorations on my car?
You can always get posters for your car if you want to keep things simple. Amazing blood posters and spooky desserts are available. Additionally, you can hang Halloween-themed string lights, battery-operated tea lights, or eerie lights for the inside of your automobile. Ensure that they adhere to your concept.
How can I spook up my automobile for Halloween?
Consider adding battery-powered string lights to your automobile or scattering battery-powered tea lights over the area. For an even creepier atmosphere, you may also purchase flashing tea lights. Several retailers offer Halloween-themed string lights. Adjust the lighting to fit your theme.
How do you attach the ornaments to your car?
Consider applying magnetic instead of regular tape to attach it to the vehicle. It may be purchased for a reasonable price and is generally accessible. Use the decoration's adhesive side first, and then fasten the magnetic side to the car.
What sort of tape can be used to customize a car?
To keep your artwork secure, let's get right to the point: you shouldn't use normal masking tape. Conversely, masking tapes don't harm the paint. Automobile masking tape is safe for car paint, unlike traditional tapes, which are difficult to remove and may leave an unattended residue.
How do you prepare a trick-or-treat?
Trunk or Treat occasions are enjoyable ways to bring neighbors' families together to celebrate Halloween. At Halloween, people park their cars in lots and decorate the boot of their vehicles. When they go from house to house, children take advantage of the opportunity by moving from car trunk to car trunk rather than going to individual doorways.
Conclusion
Trunk or treating is a great way to celebrate Halloween if you're searching for something exciting and enjoyable. It's a lot of fun for the entire family and a fantastic way to get into the holiday mood. Making a car that will impress trick-or-treaters and make your trunk-or-treat experience enjoyable and memorable will be possible.
Expert Opinion
Trunk or Treating is a great way to celebrate Halloween if you're searching for something exciting and enjoyable. It's a lot of fun for the entire family and a fantastic way to get into the holiday mood. Making a car that will impress trick-or-treaters and make your trunk-or-treat experience enjoyable and memorable will be possible.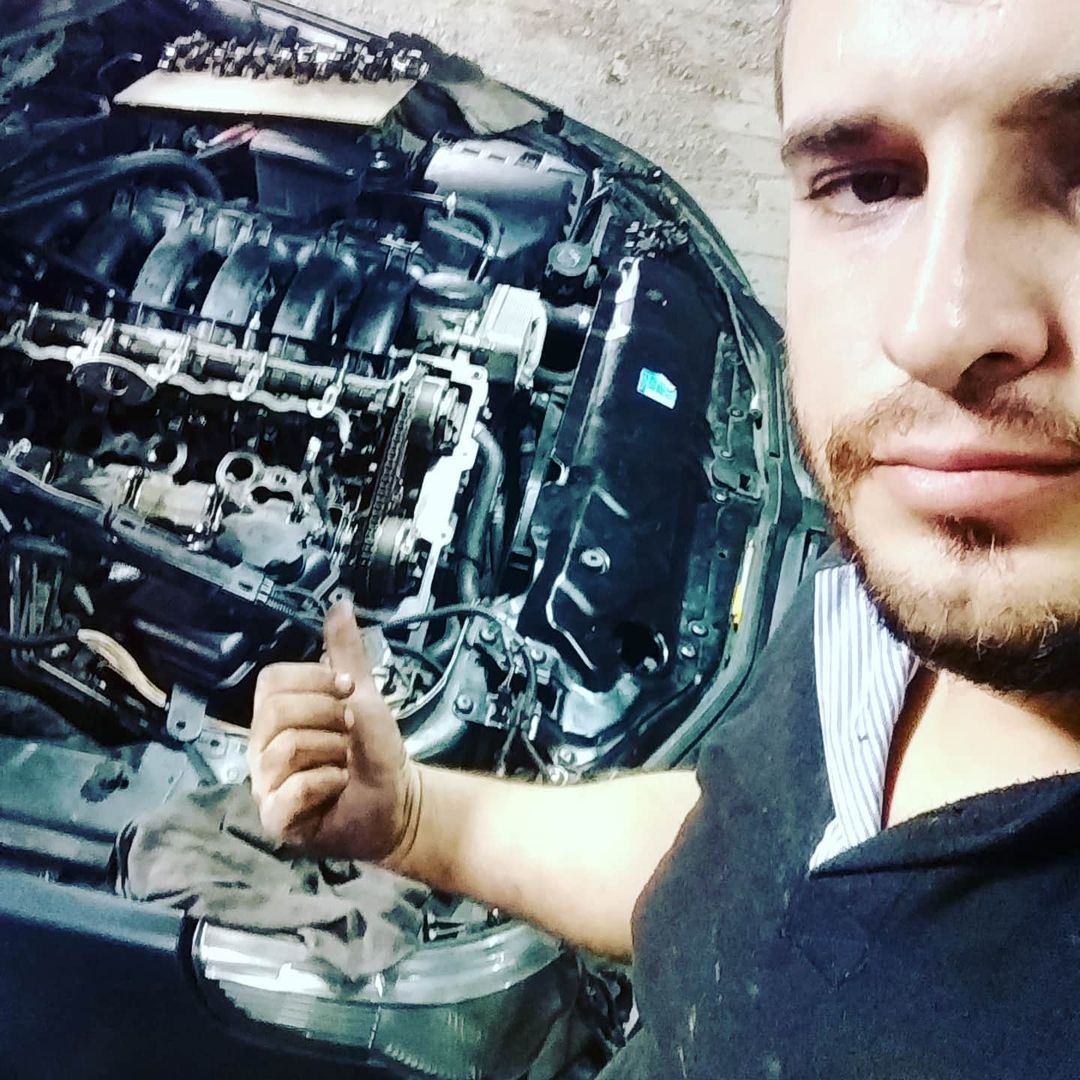 I am an Automotive specialist. I graduated from Michigan with Bachelor in Automotive Engineering and Management. Also, I hold degrees in Electrical and Automation Engineering (BEng), Automatic and Industrial Electronic Engineering, and Automotive Technology. I have worked at General Motors Company for over five years as the Marketing Operations Production Coordinator. Now, I own my garage in Miami, Florida. I love cars and love to share everything about them with my readers. I am the founder of the Automotiveex blog, where I share everything about automotive, like car news, car mechanical issues, and anything else that comes up in my blog posts.