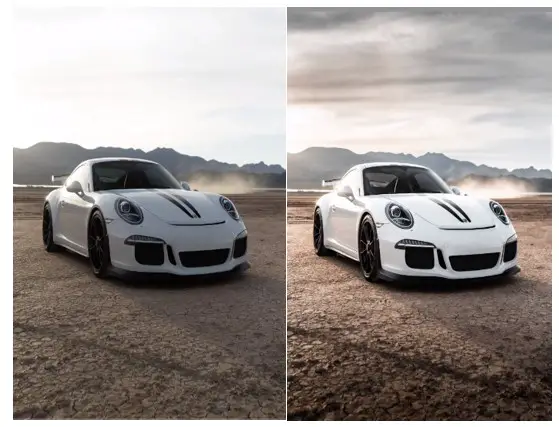 Car photography has become increasingly popular, with car enthusiasts and professionals taking pride in capturing the perfect shot. However, even the best photographers can benefit from post-processing to enhance the image further. Let's learn how to edit car photos.
Here are the steps to edit car photos like a pro:
Understand the Basics of Photo Editing
Choose the Right Editing Software
Adjust Brightness and Contrast
Crop and Resize Your Image
Improve Color and Clarity
Add Special Effects
Do Basic Retouching
Add Text and Graphics
Export Your Finished Image
How to Edit Car Photos
Choose the Right Editing Software: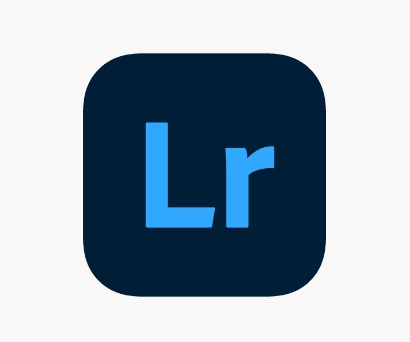 Several photo editing software options are available such as Adobe Photoshop, Lightroom, GIMP, and more. Choose the software that suits your needs and skill level. 
Photoshop is a popular choice among professionals due to its advanced features, but Lightroom is an excellent option for beginners as it is user-friendly and has a simpler interface.
Crop and Resize Your Image: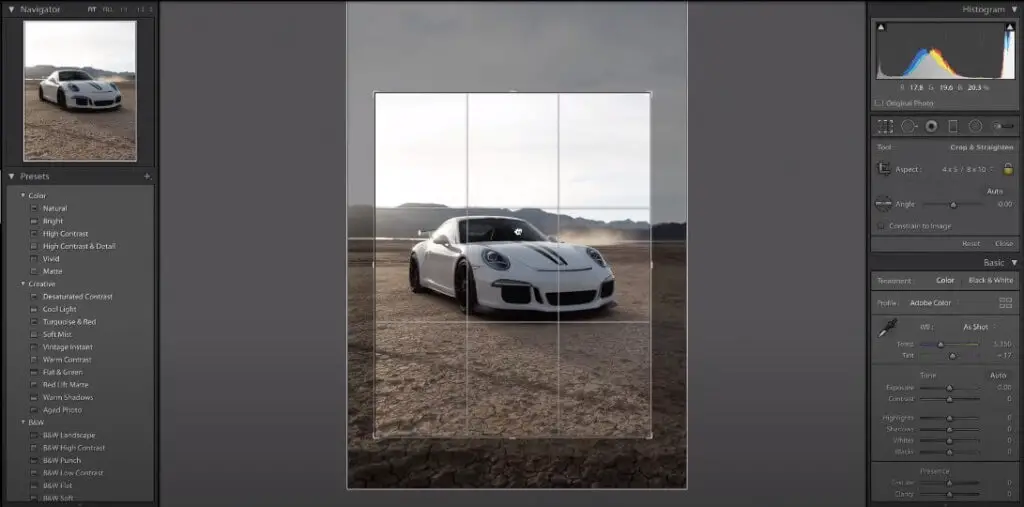 Crop the image to remove any distracting elements and to bring focus to the subject, which is the car in this case. 
You can also use this step to make the photo more visually appealing by using the rule of thirds to position the car more dynamically. 
Resize the image to suit the platform where you plan to post it, such as Instagram or Facebook.
Understand the Basics of Photo Editing: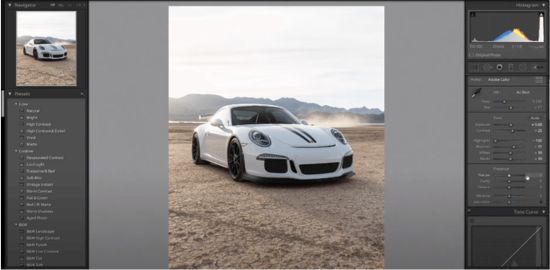 Before diving into editing, it's essential to have a basic understanding of photo editing concepts such as exposure, contrast, saturation, and color balance. 
This understanding will help you know what adjustments to make when editing your car photos.
Adjust Brightness and Contrast: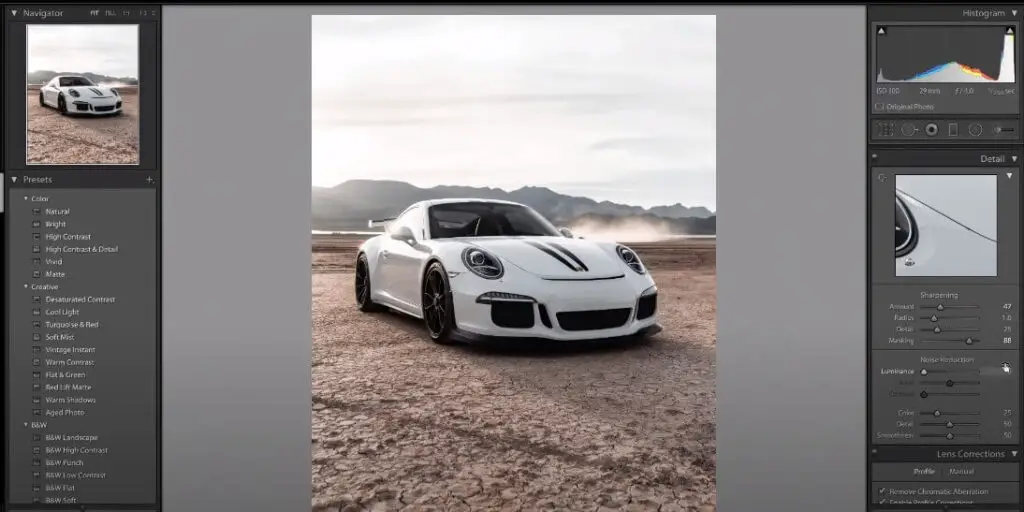 Begin by adjusting the brightness and contrast to improve the overall tone and mood of the image. 
This step will help to make your car photo look more vibrant and less flat. It's crucial to avoid over-saturating or over-exposing the image, as this will make it look unrealistic.
Improve Color and Clarity: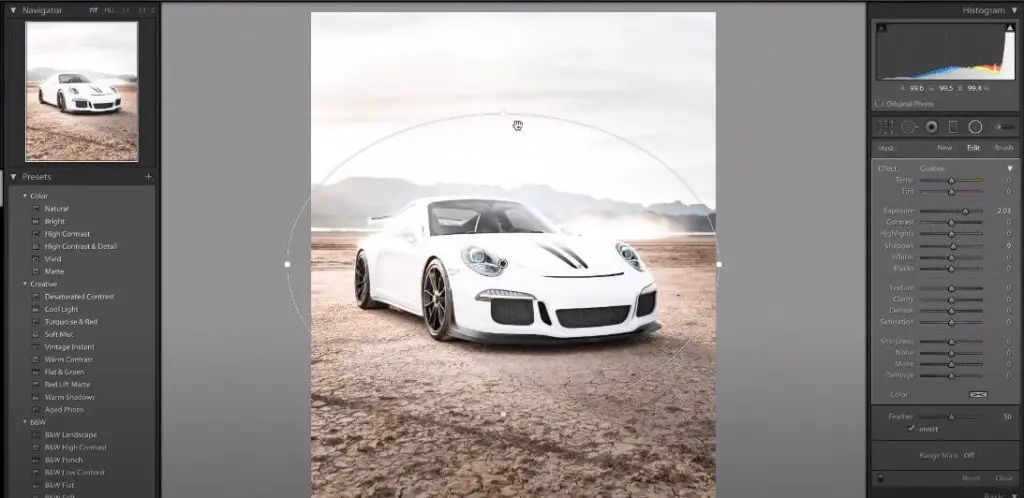 Enhance the car's colors to make it pop out of the image. You can do this by adjusting the image's saturation, vibrance, and hue. 
Adjust clarity to bring out the details in the car, such as the paint job and the wheels. This step is crucial to make your car photo look more professional.
Add Special Effects: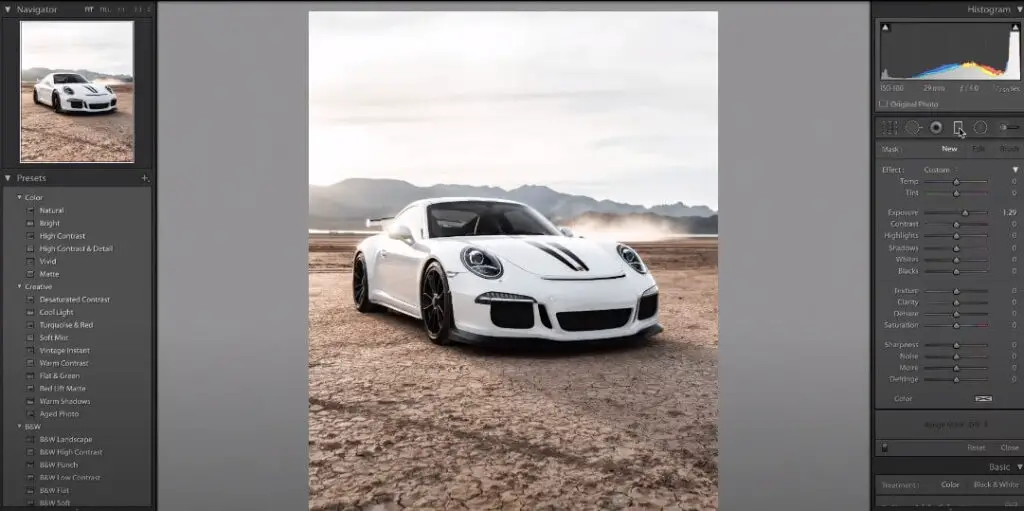 Use special effects such as vignetting, blurring, and lens flare to add depth and drama to your image. 
For example, you can add a vignette to focus the viewer's attention on the car or a lens flare to create a more dramatic look. Be careful not to overuse special effects, making your car photo look cheesy and amateurish.
Do Basic Retouching: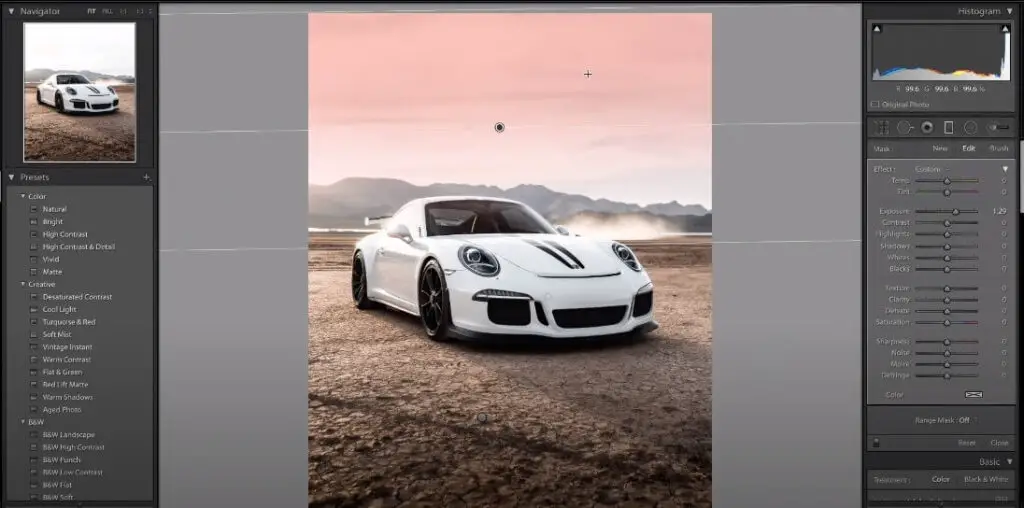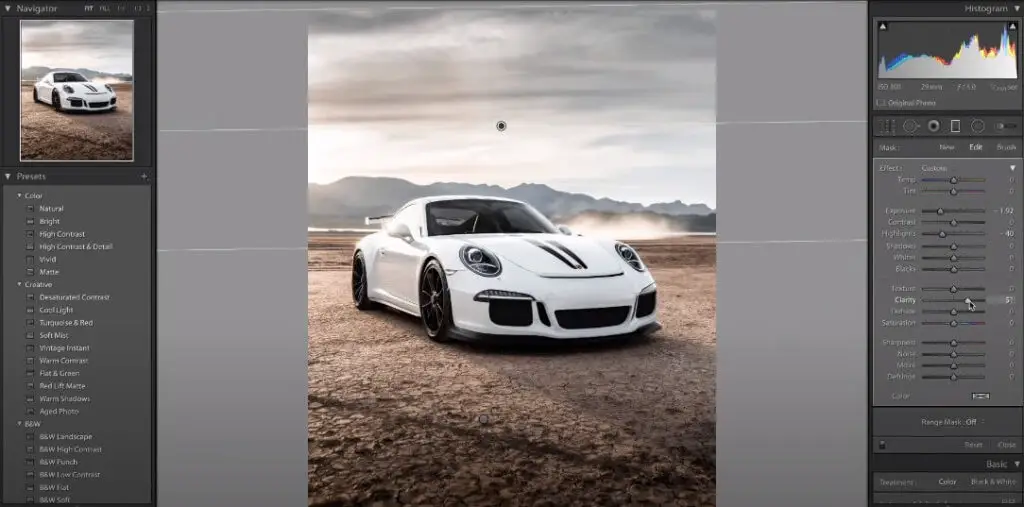 Use the clone stamp tool to remove any unwanted elements, blemishes, or distractions from the photo. 
You can also use the healing brush to eliminate any imperfections on the car, such as scratches or dents. Dodge and burn the image to highlight and shadow certain areas, such as the headlights or the rims.
Instead of it, you can give a touch to the background.
Add Text and Graphics: 
Add text and graphics to the image to give it context or to brand it. 
For example, you can add a watermark with your logo to protect your work and promote your brand. Ensure that the text or graphics don't distract from the car, and keep them simple and elegant.
Export Your Finished Image: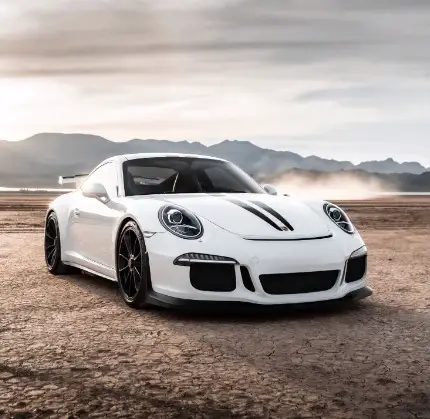 Export the image in a high-quality format such as JPEG or PNG, ensuring the resolution is suitable for the platform where you plan to post it. 
Maintaining the image's quality when exporting it is crucial, as low-quality images can make your car photo look amateurish.
Editing car photos can be fun and rewarding, but it's crucial to keep the editing subtle and avoid over-processing the image. 
By following these steps, you can enhance the quality of your car photos and showcase your passion for cars like a pro with practice.
My Opinion
In conclusion, editing car photos can be a fun and creative process that allows you to enhance the vehicle's beauty and showcase it visually. With the right editing tools and techniques, you can adjust colors, contrast, sharpness, and many other aspects of the image to create a polished final result.
Remember to always start with a good-quality photo and consider the purpose and audience of the image before making any edits. Whether you are a professional photographer or a car enthusiast, editing car photos can help you capture and share these amazing machines' beauty.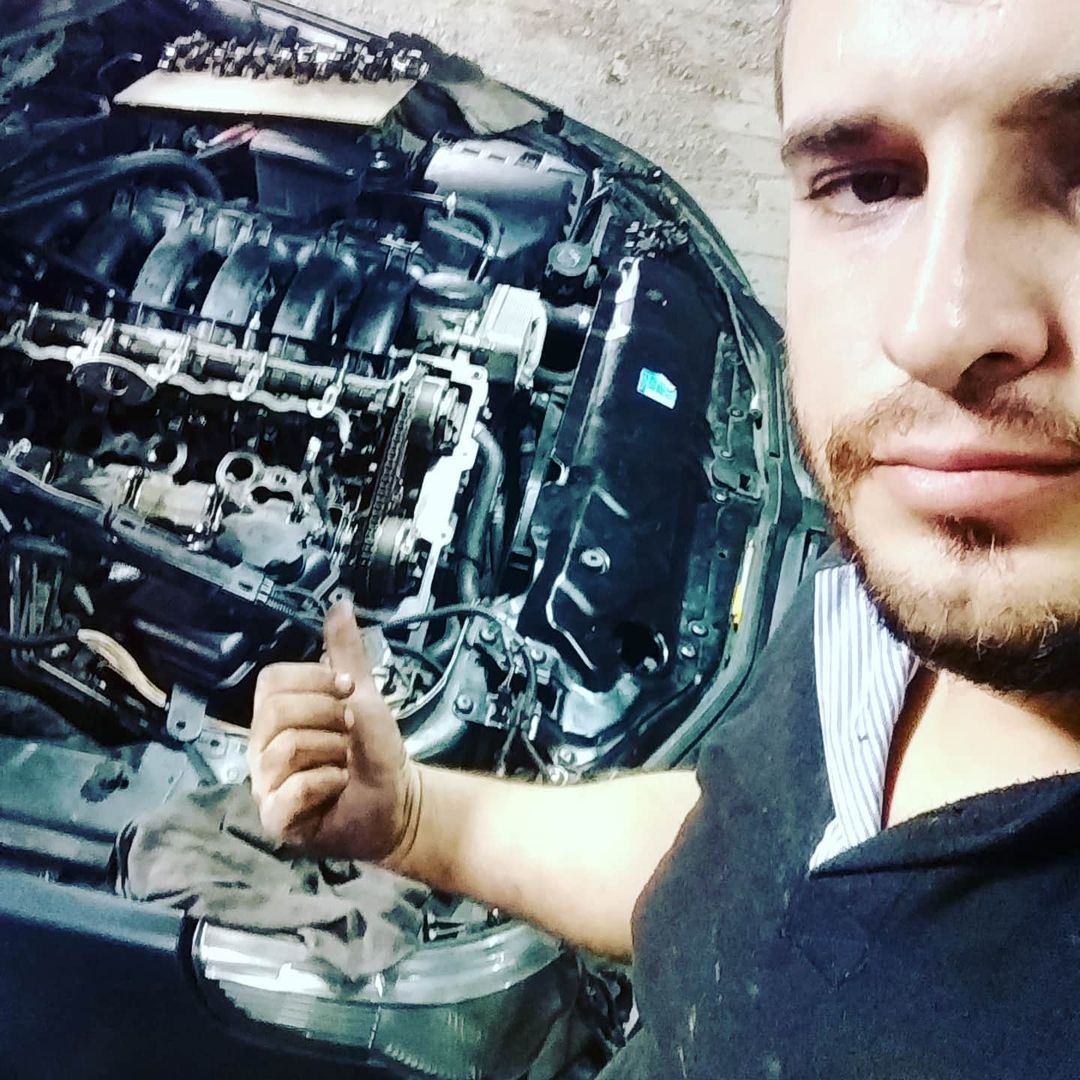 I am an Automotive specialist. I graduated from Michigan with Bachelor in Automotive Engineering and Management. Also, I hold degrees in Electrical and Automation Engineering (BEng), Automatic and Industrial Electronic Engineering, and Automotive Technology. I have worked at General Motors Company for over five years as the Marketing Operations Production Coordinator. Now, I own my garage in Miami, Florida. I love cars and love to share everything about them with my readers. I am the founder of the Automotiveex blog, where I share everything about automotive, like car news, car mechanical issues, and anything else that comes up in my blog posts.