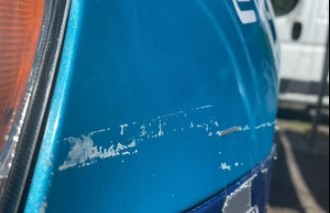 Removing adhesive from car paint can be challenging, but with the right techniques and tools, you can restore the pristine appearance of your vehicle. Adhesive residue often remains on car surfaces due to stickers, decals, tape, or other sticky substances that are difficult to remove completely. It is essential to approach this task carefully to avoid damaging the paint or leaving behind unsightly marks. Let's see how to remove adhesive from car paint.
This guide will explore effective methods for removing adhesive from car paint, providing step-by-step instructions to ensure a successful and safe cleaning process. By following these techniques, you can achieve a clean finish, restoring the beauty of your car's exterior.
Learn More: How to Remove Rust Stains from White Car Paint
The steps for removing adhesives without damaging car paint are given below;
Identify the type of adhesive
Prepare the car paint surface
Choose the right adhesive remover
Apply the adhesive remover
Let the adhesive remover sit
Scrap the adhesive off
Wash the car paint
Polish the car paint
Apply wax or sealant
Finish your work perfectly 
How to Remove Adhesive from Car Paint
Identify the type of adhesive.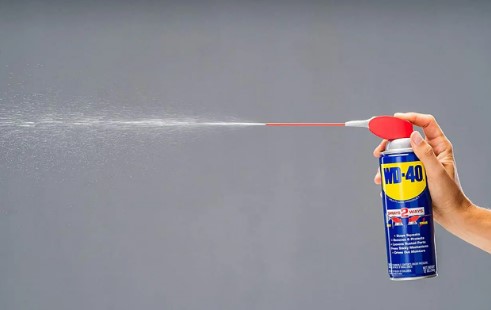 Cleaning sprays are designed to remove glue from automobile paint and are completely safe to use on your vehicle. You're likely to have numerous choices around the house – even a blow dryer may assist in removing the stickiest of residues. Heat guns and WD-40, as well as 3M general-purpose adhesive remover and Goo Gone, are also used to remove adhesives from car paint.
Prepare the car paint surface.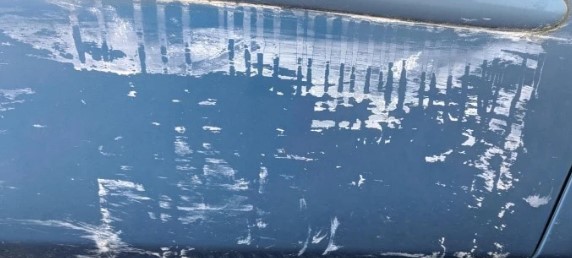 Surface preparation, as every expert who works with adhesives knows, is one of the most important factors in attaining high bond strength and optimizing the endurance and longevity of bonded parts.
Various substrate materials will necessitate different types of adhesives and surface preparation processes. Some surfaces only need dust brushed away, but others require sophisticated surface preparation operations before bonding.
Whichever materials you work with, understanding surface preparation thoroughly is a good idea. Even if little surface preparation is necessary, taking a few extra steps may make a significant difference in the consistency and efficacy of your adhesive bond.
Choose the right adhesive remover.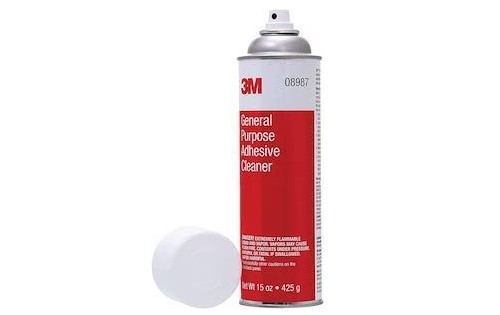 The Goo Gone adhesive remover is generally acknowledged as the industry standard for this type of product, and it is designed to swiftly remove sticker residues, such as tape and glue, from hard surfaces.
WD-40 is also a safe solution for removing bumper stickers. It is mineral oil-based and preserves your car's paint while washing it.
3M Adhesive Remover, a cleaning solution developed for properly eliminating sticky residue from autos, is another spray alternative
Apply the adhesive remover.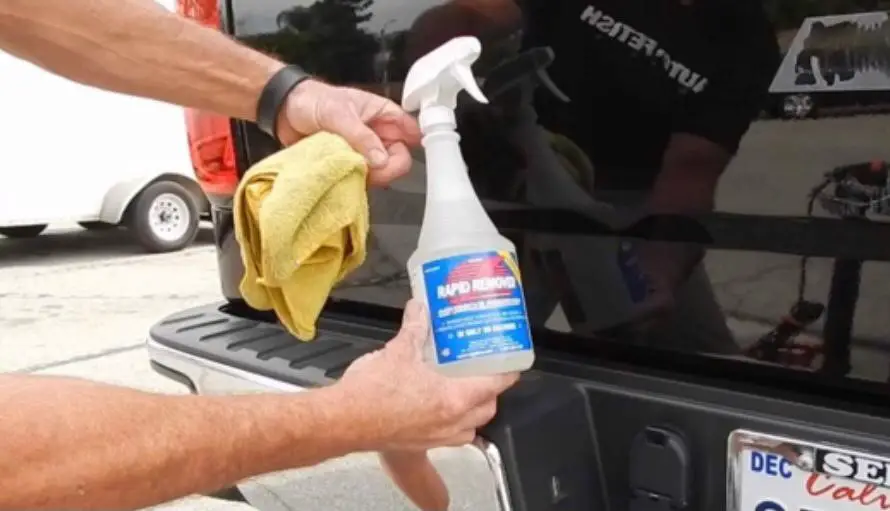 Shake the can of WD-40 well before spraying it lightly over the sections of your automobile impacted by super glue. When ensuring that the sticky residue is thoroughly coated with the liquid, do not spray too much liquid on your automobile, as this may harm the paint.
Let the adhesive remover sit.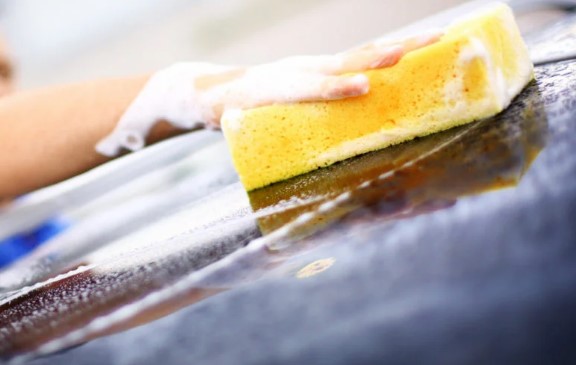 Do not start the cleaning procedure right away after spraying the solvent. Please wait a few minutes as WD-40 does its magic, loosening the adhesive bonds and making it easier to remove the super glue. 
Scrap the adhesive off.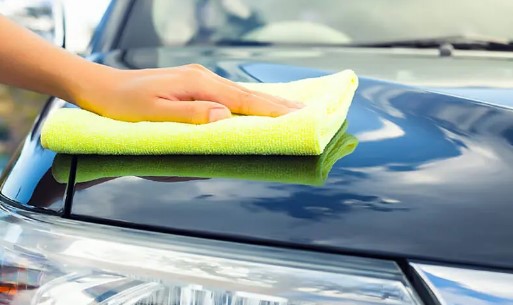 After a few minutes, you can scrap or wipe off the adhesive with a soft cotton cloth. Be cautious to wipe the super glue slowly to avoid damaging your automobile's paint. Using WD-40, you should be able to complete the task in a single effort.
Wash the car paint.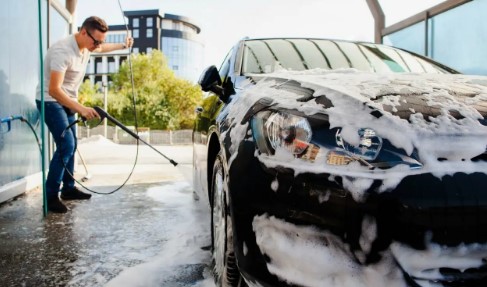 Once your automobile is free of the sticky super glue, could you give it a last soap and water wash? This lets you remove any leftovers or contaminants from the metal's surface.
Polish the car paint.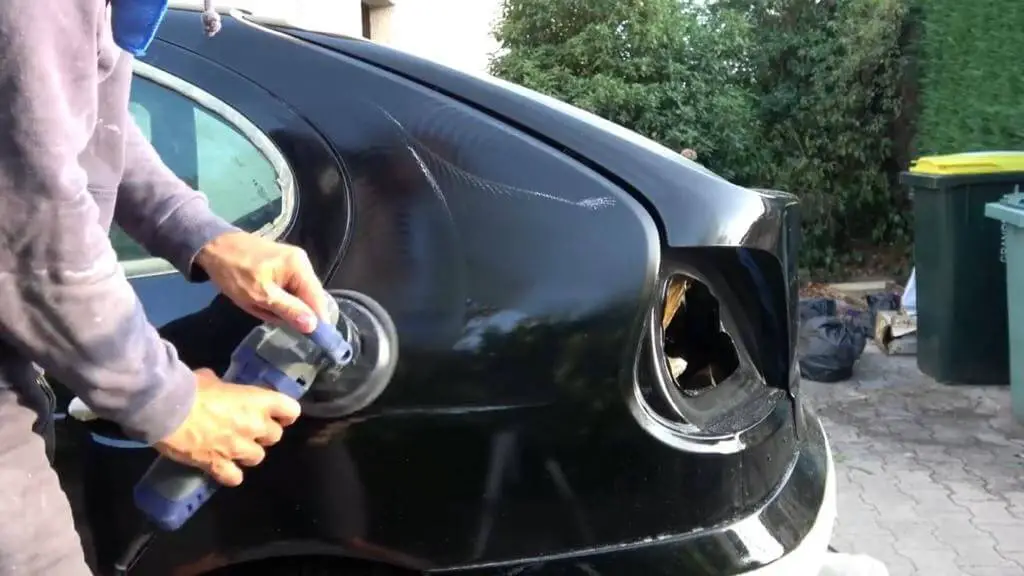 To improve your automobile's condition, you must buff the surface using several degrees of polish. Depending on the severity of the paint flaws, you may begin with a coarse polish and work your way up to a finer polish.
When paired with the hand method or buffing machine action, the chemical polishing chemicals and particles will safely remove the paint's extremely small defects.
Apply wax or sealant.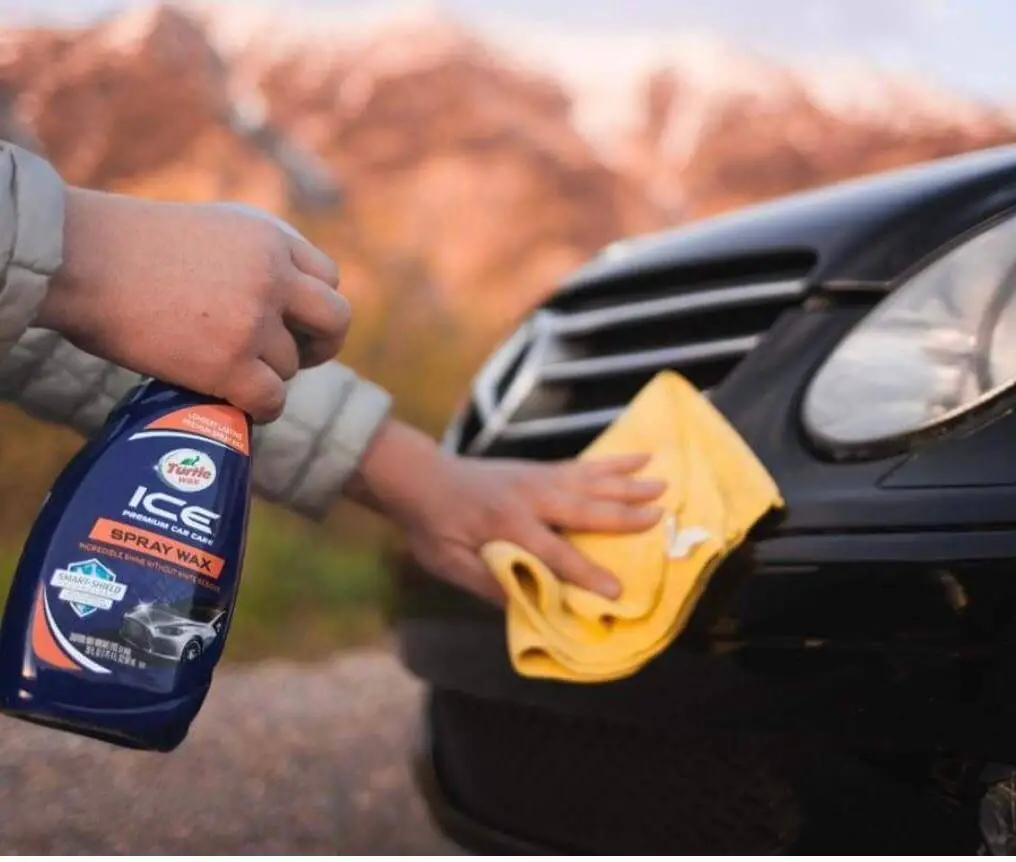 Waxing the paint will assist in disguising swirled marks and hide most residual surface flaws. Put a soft foam pad on an orbital sander and coat it with paste wax and fine finishing polish.
Spread the wax over the car in a back-and-forth motion with gentle but consistent pressure using the sander at a medium speed. Let just enough waxy haze be apparent when dry.
Finish your work perfectly.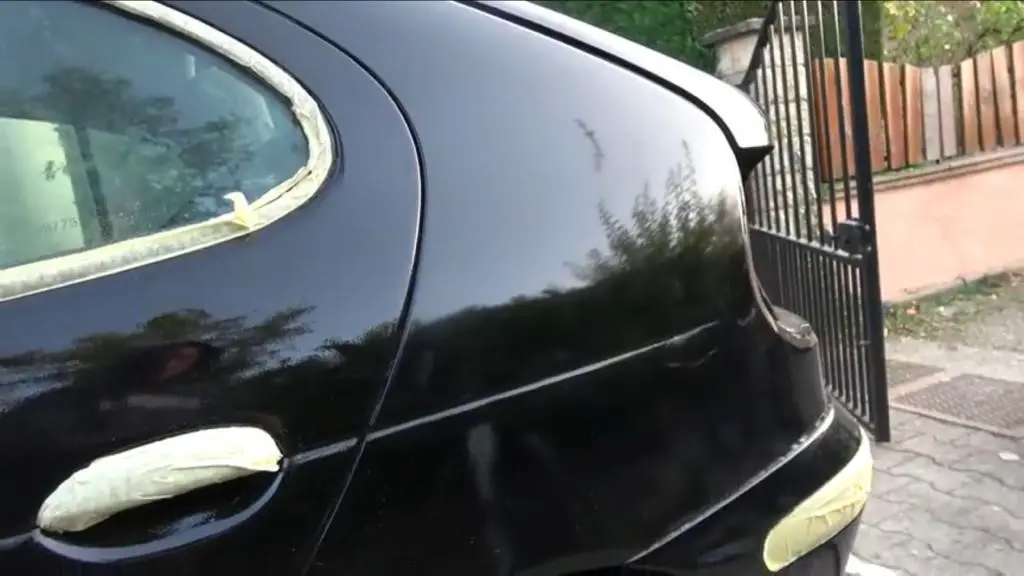 While the wax is curing, clean the rest of the car. Touch-up paint should be applied to chips and any remaining scratches as needed. Bring the car outside for a last check. Pour yourself a cool one and relax.
My Opinion
Removing adhesive from car paint may require patience and careful execution, but it is necessary to maintain your vehicle's pristine appearance.
By following the methods outlined in this guide, you can successfully remove adhesive residue without causing damage to the paint. Remember to start with the least aggressive method and gradually increase the intensity if necessary.
Additionally, always test any cleaning solution on a small, inconspicuous area before applying it to the affected surface. You can restore your car's paint to its original luster with diligence and proper care, ensuring a clean and appealing look for years.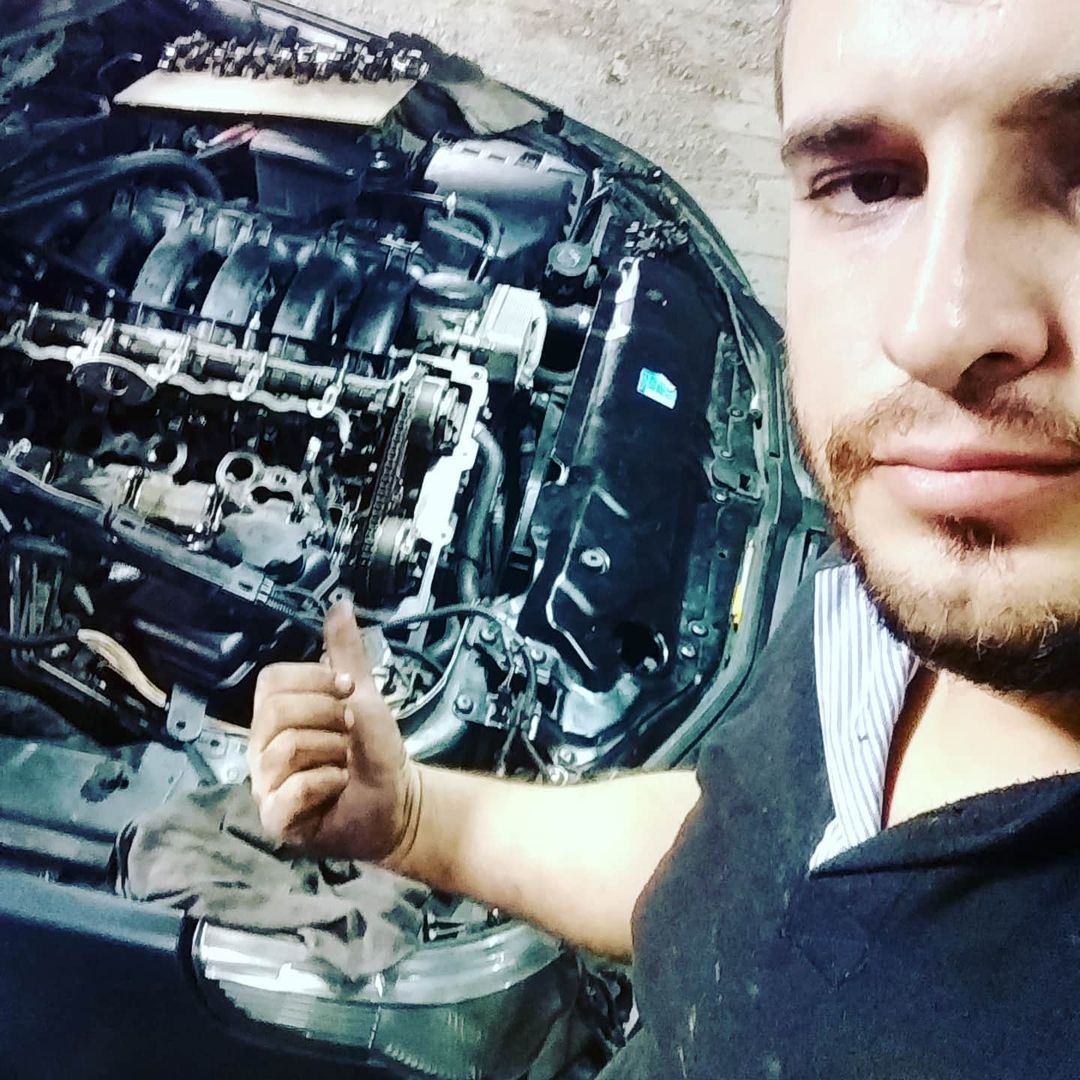 I am an Automotive specialist. I graduated from Michigan with Bachelor in Automotive Engineering and Management. Also, I hold degrees in Electrical and Automation Engineering (BEng), Automatic and Industrial Electronic Engineering, and Automotive Technology. I have worked at General Motors Company for over five years as the Marketing Operations Production Coordinator. Now, I own my garage in Miami, Florida. I love cars and love to share everything about them with my readers. I am the founder of the Automotiveex blog, where I share everything about automotive, like car news, car mechanical issues, and anything else that comes up in my blog posts.