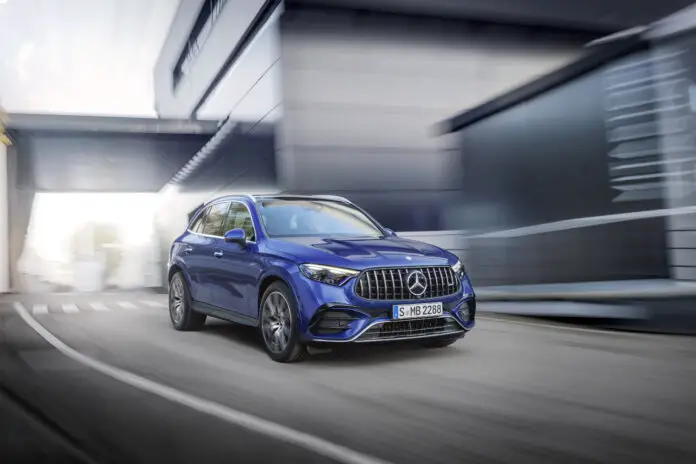 SUV and Coupé versions abandoned their V6 and V8 engines in favor of an inline-four with F1 technology, mild-hybrid assistance, and plenty of power
Fuel efficiency is one of the main guidelines in the auto industry today. Automakers are researching new solutions more than ever because making cars powerful is no longer enough. Their goal is to accomplish that while minimizing the environmental impact of their high-performance ventures.
When it comes to Mercedes-AMG, the latest result of that new effort appears on the GLC. The SUV model is the first to appear in 43 and 63 versions. It takes after the base car, the C-Class, and replaces the V6 and V8 engines for a (much) more sophisticated 2.0L turbo-four in two setups.
Mercedes AMG GLC 43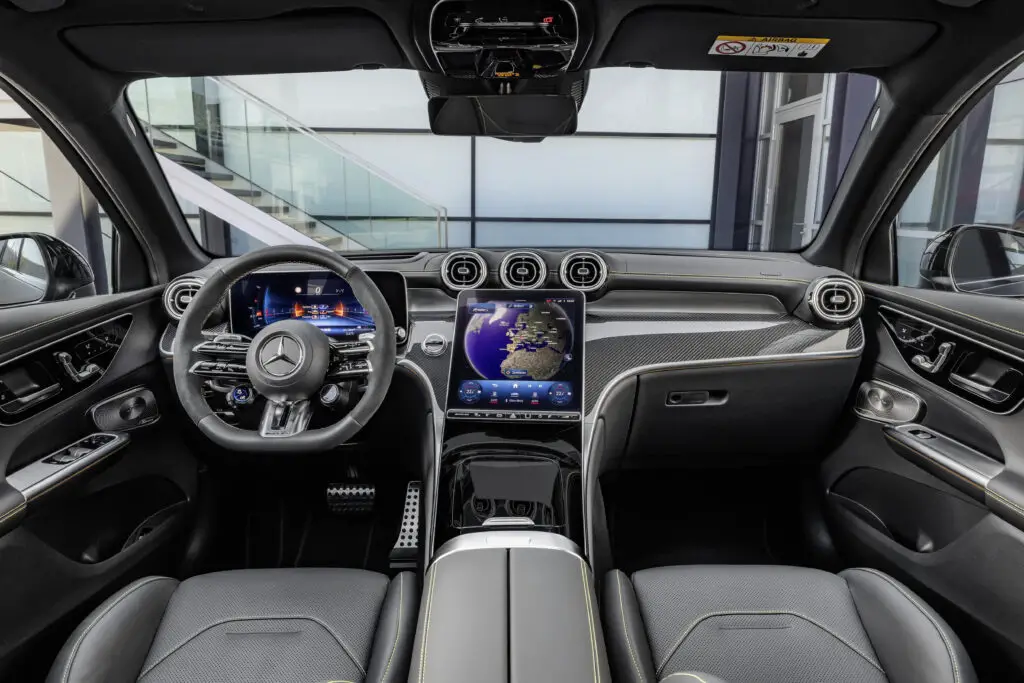 The base version replaced a V6 engine but used mild-hybrid assistance once again. Now, it delivers 416 hp of power and 369 lb-ft, with AWD and a nine-speed automatic gearbox. That is a little more power and less torque than the older Mercedes AMG GLC 43.
On the other hand, you can expect much lower fuel consumption from the new model since it uses a smaller engine. Besides that, it features rear-axle steering for the first time, which is expected to make its dynamic behavior better than ever. It goes from 0 to 100 km/h, or 62 mph, in 4.8 seconds.
Mercedes AMG GLC 63 S E Performance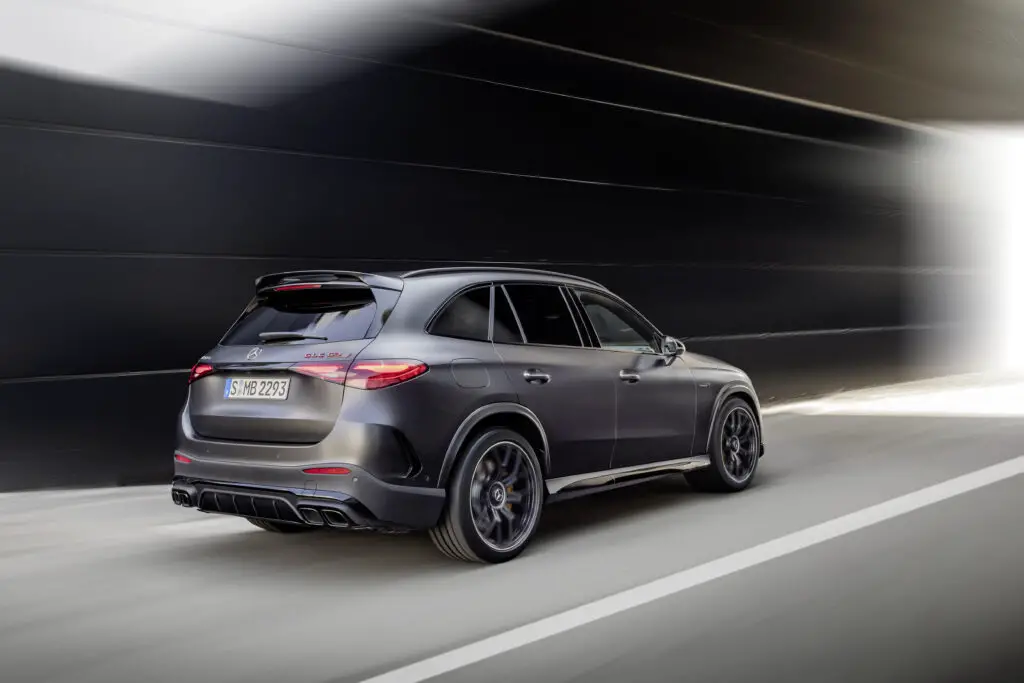 The top-dog version gives that engine a bigger turbocharger and plug-in hybrid technology for the first time in the GLC AMG. While the gas engine makes lower figures than the old SUV's V8, the hybrid assistance comes to the rescue. The new combined figures are 671 hp and 752 lb-ft.
While electric motors usually boost the range of hybrid cars, this one is there for power. It powers the rear axle and helps the GLC reach 100 km/h (or 62 mph) in 3.5 seconds. The electric range is a measly 12 km (7.5 miles), which means the car is meant to be driven exclusively in its hybrid mode.
AMG tuning parts at their finest
Those performance figures are common for people familiar with AMG tuning parts. They are designed to deliver high power and torque and meet high-quality standards. After all, the company's goal is to create an intense, engaging, safe driving experience.
In a car like the GLC AMG, you can expect everything to work in perfect harmony. You will find that the powertrain offers magnificent performance while the AMG seats, suspension, and rims offer the structural resistance you need. And the genuine spoilers make this SUV aerodynamic and gorgeous.
How to get the best of AMG
AMG tuning parts at Mercteil.com are your best choice. We only work with genuine items, so you can rest assured you will obtain top quality. Besides, we offer worldwide shipping, so delivering them to you will be fine. Look at our catalog: you will find everything for your AMG!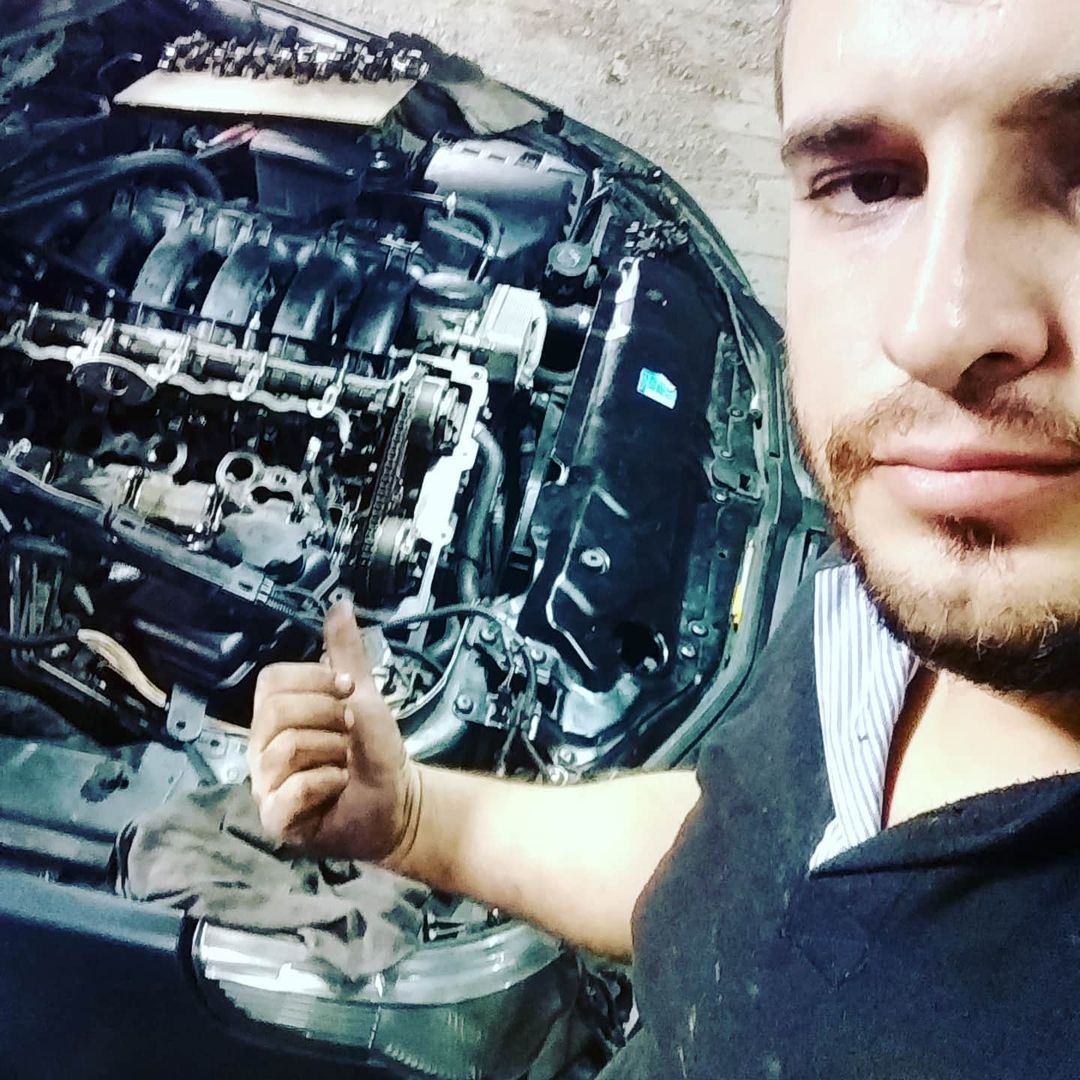 I am an Automotive specialist. I graduated from Michigan with Bachelor in Automotive Engineering and Management. Also, I hold degrees in Electrical and Automation Engineering (BEng), Automatic and Industrial Electronic Engineering, and Automotive Technology. I have worked at General Motors Company for over five years as the Marketing Operations Production Coordinator. Now, I own my garage in Miami, Florida. I love cars and love to share everything about them with my readers. I am the founder of the Automotiveex blog, where I share everything about automotive, like car news, car mechanical issues, and anything else that comes up in my blog posts.