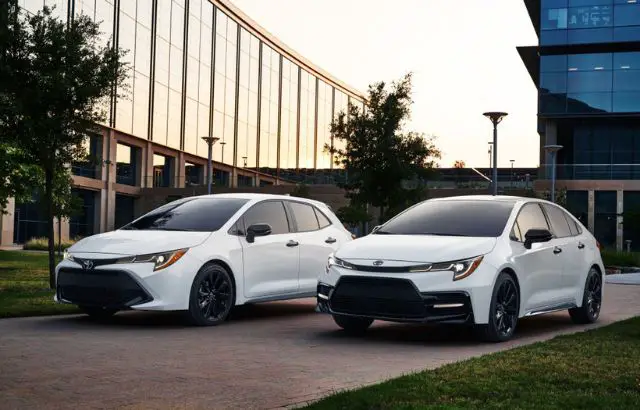 Do you need help comparing the Toyota Corolla LE and the Toyota Corolla S? It can often be challenging to figure out the best level of equipment when purchasing a new car. There are frequently lengthy lists of features on manufacturer websites that only sometimes make it clear which ones are genuine. Viewing the vehicles at the showroom and allowing the sales team to point out the differences is generally the best way to compare two trim levels. If you have little time, this article will quickly review the main differences between the Toyota Corolla LE and Toyota Corolla S.
Difference between Corolla S and Corolla LE | Comparison Table
| | | |
| --- | --- | --- |
| Features | Corolla LE | Corolla SE   |
| Engine | 1.8L 4-Cylinder | 2.0L 4-Cylinder engine with VVT |
| Base MSRP | $20,475 MSRP | $22,475 MSRP |
| Horsepower | 139 hp | 169 hp |
| View | 6-inch touchscreen with multiple informational screens | 8-inch touchscreen with multiple informational screens |
| Seating | The 6-way driver's seat and 4-way front passenger seat are each adjustable in premium fabric. | Six-way driver's seat adjustment and a four-way front passenger seat adjustment with a seatback pocket are features of premium sports seats with sport fabric inserts. |
Difference between Corolla S and Corolla LE | Factors Discussed in Detail
The letter "S" in Corolla S indicates sport, as you would have assumed. This is also why the Toyota Corolla LE and Toyota Corolla S have a few visual changes. The Corolla S expands the new Corolla's already slightly aggressive lines with a decidedly sporty flair. The grill includes a black insert and chrome embellishments.
Corolla S models have front fog lights, a chrome exhaust, body-colored heated mirrors, and a rear spoiler as standard equipment. The wheel covers are another unique aspect of the Corolla S that differentiates it from the LE and other trim levels.
Inner info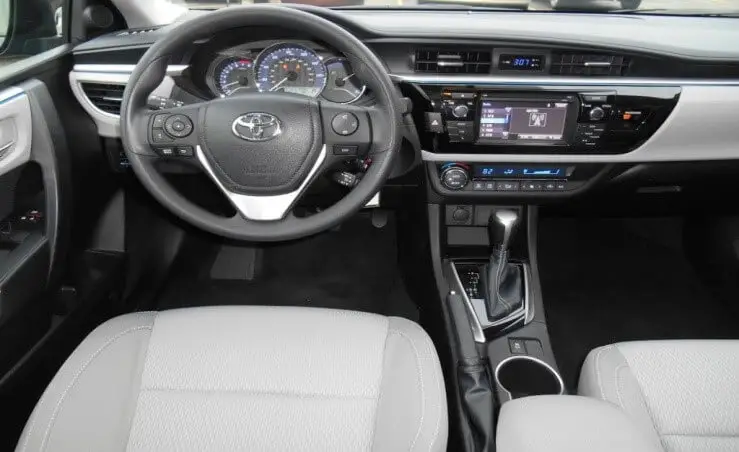 The Toyota Corolla LE is an upgrade from the base model Toyota Corolla L, with a voice-activated touch screen, voice recognition, and a rearview camera. Additionally, the inside detailing is more expensive.
The sporty driver will prefer the extra amenities that the Corolla S adds. A full instrument panel with an onboard computer is one of these modifications, as well as sports seats, a black piano dashboard, steering wheel paddle shifters, and a black piano dashboard. The Corolla S's interior is enhanced with a leather steering wheel to make it classy.
Automobiles and repairs
The Corolla LE and Corolla S have continuously variable transmissions, but the S adds a sport mode for more potent handling. Rear disc brakes and 17-inch alloy wheels are additional features of the Corolla S Plus model. Customers of the Toyota Corolla S Plus have the unusual option of choosing a 6-speed manual transmission over a continuously variable transmission.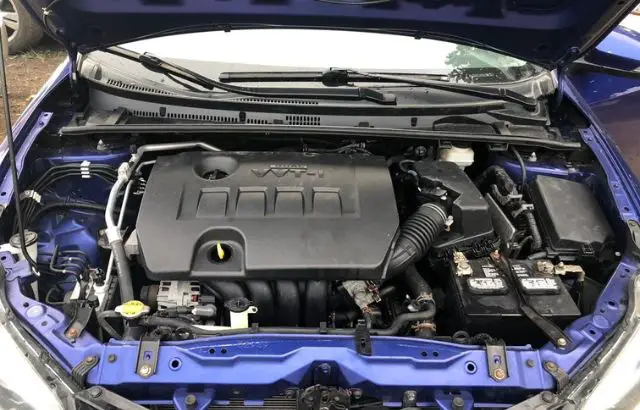 Cost
You'll pay more for the Toyota Corolla S because it has a few extra features.
The least expensive Corolla LE model comes in LE Plus and LE Premium trim levels and is priced at around $19,000. The Corolla S, on the other hand, costs $19,800. The price increase is insignificant given the additions included with the Sport version.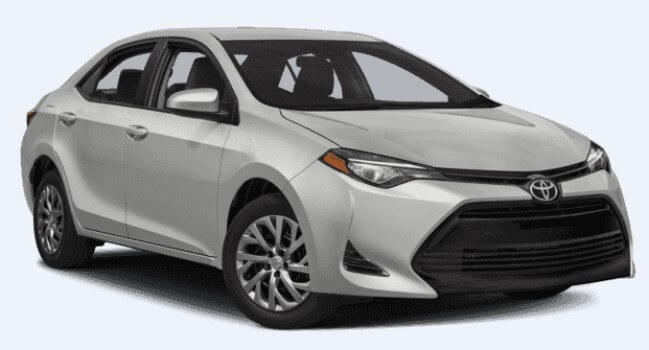 For just over $22,000, you can purchase the Corolla S Plus, which comes with a choice of CVT or manual transmission and even more enhancements.
Descriptions of the engine, suspension, and transmission
A 1.8-liter four-cylinder engine is included in the Corolla's LE, and S trims. With 128 pound-feet of torque and 132 horsepower, the engine is powerful.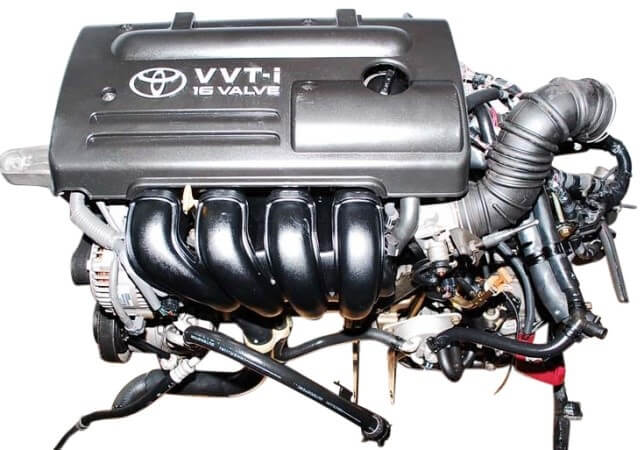 The vehicle's S variant has two driving modes: regular and sport.
Vehicles typically have automatic transmissions at various speeds. Both cars use a MacPherson front suspension and front-wheel drive. The suspension creates a comfortable ride for the driver and passengers while assisting the car smoothly and easily navigating bumps and dips.
The LE gets 38 mpg on the highway compared to the S's 37, although both cars earn roughly 29 mpg in the city.
Safety analysis
One of the safest automobiles on the market, the Corolla offers the most safety features in both the LE and S models.
Every car comes with the Star Safety system, which controls traction control, anti-lock brakes, smart stops, and stability control. Together, these system components maintain your car on the road and provide you with control. Both standard and sport modes are available for the car's S variant.

Autonomous, variable-speed transmissions are used in automobiles. Front-wheel drive and MacPherson front suspension are features shared by both cars. In addition to providing a comfortable ride for the driver and passengers, the suspension is made to make it easier and smoother for the car to navigate bumps and dips.
Both cars have a city fuel economy of around 29 mpg, while the LE achieves a highway fuel economy of 38 mpg instead of the S's 37.
Frequently Asked Questions
What model of Corolla is the best?
Reviews indicate that the one phrase that best describes the 2019 Toyota Corolla is "better than others and rated one of the best." According to J.D. Power supply, it has a quality and dependability rating of 88 out of 100.
What distinguishes the Toyota LE and Toyota CE models?
The trim levels are LE/CE. "LE" comes after "XLE," while "CE" is the entry-level model.
Why are CE LE and XLE used?
The abbreviations SE, LE, and XLE stand for the special edition, sedan, and limited edition. Models that offer various luxury or sports models receive these labels from manufacturers.
Is the Toyota Corolla Sport a reliable automobile?
The Toyota Corolla 2022 is a good small car, no doubt about it. The Corolla, available in hatchback and sedan body designs, wows with plush front seats, a soft ride, and excellent gas consumption (over 32/41 mpg city/highway). The luxury cabin is combined with an easy-to-use touchscreen infotainment system.
What kind of engine does the 2006 Toyota Corolla S have?
A 126-hp 1.8-liter four-cylinder engine powers the Corolla CE, S, and LE models. The Corolla XRS's engine will produce 164 horsepower. (It should be noted that although power seems to be lower on 2006 vehicles, this is because of a change in how SAE calculates net power.
What kind of power is in the 2009 Toyota Corolla S?
The 1.8-liter four-cylinder engine in the S is the same as the one in all other Corolla models save the XRS, although it now produces 132 horsepower, an increase from 126.
Conclusion
In comparing the Toyota Corolla LE and S, how does everything come out in the end? There can be no winner because the two are deadlocked.
The LE is a better option if upfront cost and slightly increased fuel economy are your top priorities. But if handling and athletic styling are priorities, the S is the best option. Choosing based on features is difficult when there are so many similarities. It is firmly advised that you follow your instincts and select the option you like.
Expert Opinion
Finding the distinctions between a Corolla LE and a Corolla S can help you make a more informed choice if you're searching for a dependable car.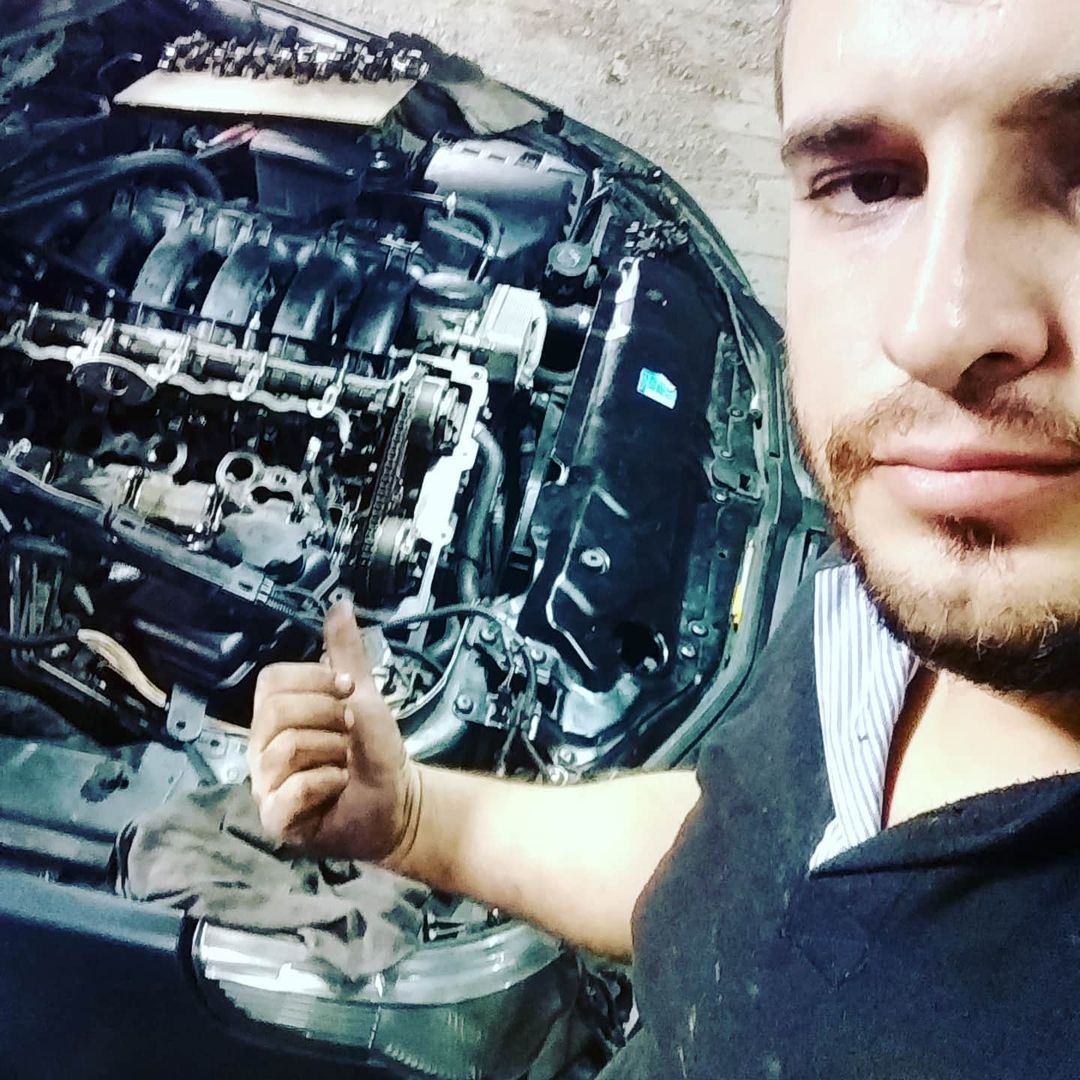 I am an Automotive specialist. I graduated from Michigan with Bachelor in Automotive Engineering and Management. Also, I hold degrees in Electrical and Automation Engineering (BEng), Automatic and Industrial Electronic Engineering, and Automotive Technology. I have worked at General Motors Company for over five years as the Marketing Operations Production Coordinator. Now, I own my garage in Miami, Florida. I love cars and love to share everything about them with my readers. I am the founder of the Automotiveex blog, where I share everything about automotive, like car news, car mechanical issues, and anything else that comes up in my blog posts.