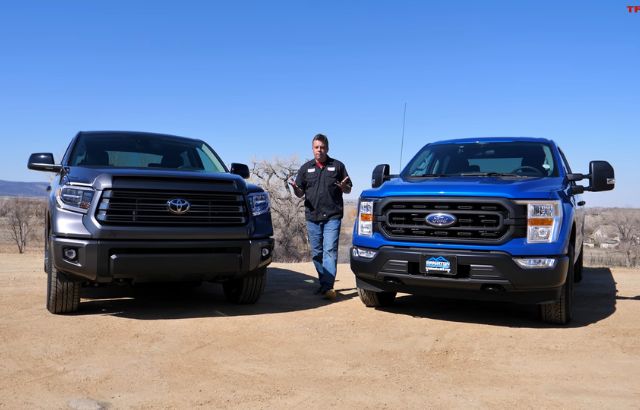 You've likely considered purchasing a Ford or Toyota if you don't already have one. Toyota and Ford are two well-known automakers with a reputation for building dependable vehicles. These two manufacturers provide some of the top automobiles for the American public if you're seeking a reliable vehicle. But before choosing one over the other, you need to consider their distinctions. Choosing a car may confuse you, but we hope this article on Ford Vs Toyota helps guide your choice.
Overview of Ford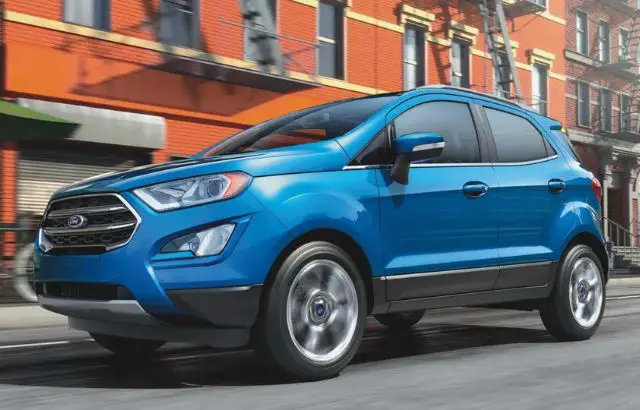 Ford is a renowned manufacturer of automobiles. It is perhaps best known for being the first carmaker to automate assembly line production, pay employees an allegedly fair daily wage, and create a vehicle for the typical mass consumer.
It still stands out from its American competitors today, for instance, by averting bankruptcy during the 2008 financial crisis. Ford is one of the businesses looking to provide more than just cars as we move into the twenty-first century. 
The best way to describe Ford in the present era is as the first domestic brand to begin making vehicles with smaller turbo engines. Eco Boost is the name of the company's technology portfolio.
The name conveys how lighter vehicles and smaller turbocharged engines may provide adequate power while using less gasoline (and, therefore, lower emissions). Would it surprise you that Ford is the U.S.'s second-largest seller of reasonably priced electric vehicles?
Ford has adopted a complex strategy to give engaging infotainment systems and increased fuel economy, but it hasn't forgotten its long history of producing high-performance muscle vehicles. Auto enthusiasts keep an eye on Ford as it develops its newest G.T. supercar.
Overview of Toyota
The world's most prosperous vehicle company is Toyota. Kiichiro Toyoda established the business in 1937 and has since produced some of the most recognizable automobiles in history.
The unmatched dependability and build quality of vehicles like the Corolla and Camry cars, the Land Cruiser SUV, and the Hilux pick-up are adored by motorists worldwide.
In 2008, Toyota became the largest automaker in the world for the first time, surpassing General Motors in part due to Toyota's reputation for producing dependable, fuel-efficient, and useful vehicles. It also produced more than 10 million automobiles annually for the first time in 2012.
In addition to traditional ICE automobiles, this business is the undisputed leader in hybrid vehicles; the Toyota Prius is practically a byword for the category.
Hydrogen fuel cell automobiles it is a pioneer and market leader. More than 350,000 people are employed worldwide by Toyota, which has a healthy cash flow, and it typically turns out more than 10 million automobiles a year.
Toyota makes a variety of vehicles that appeal to a wide audience. You can trust Toyota whether you're looking for a small compact car or a family automobile to safely transport your loved ones. 
Ford vs. Toyota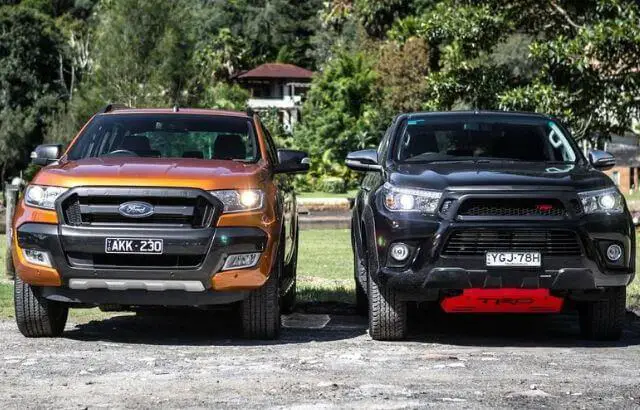 New Ford cars are typically more expensive than Toyota vehicles. It is not unexpected that Fords frequently have unique characteristics that the majority of Toyotas do not. While the least expensive Toyota automobile is only approximately $16,500.
The least expensive Ford car is about $21,000. Toyota's most expensive vehicle, the Land Cruiser, is approximately $80,000 compared to the Ford GT Supercar, which goes for about $400,000 on the market.
Credibility
Toyota vehicles are known for their dependability and longevity. As a result, car purchasers are prepared to spend more on it.
Ford does not have the same sort of reputation. Their reputation is a few notches worse than Toyota's, even though their vehicles are just as dependable as Toyota's.
Ford vehicles typically outperform Toyota, with a U.S. News and World Report performance rating of 8.2 out of 10.
Client fidelity
Customers of Toyota are more committed than those of Ford. According to surveys, Toyota owners who have the means do so often. This denotes a high degree of brand satisfaction and trust.
Toyota is ranked second in customer loyalty by USA Today, with a brand effect of 59.5 percent. Ford has fewer devoted customers than Toyota while having similarly high brand loyalty.
Ford Vs Toyota: Tabular Differences
| | | |
| --- | --- | --- |
|   | Toyota | Ford |
| Length | 5265mm | 5370mm |
| Wheelbase | 145.7 in. | 145.4 in. |
| Capacity for Seating | 5 | 6 |
| Height | 1865mm | 1884mm |
| Engine Output | 348 hp @ 5,200 rpm | 290 hp @ 6,500 rpm |
| Width | 1855mm | 1918mm |
| Fuel Consumption | 22.5 gal. | 26.0 gal. |
Frequently Asked Questions
Which Ford or Toyota vehicle is superior?
Ford vehicles typically outperform Toyota, with a U.S. News and World Report performance rating of 8.2 out of 10. The average score for Toyota vehicles was 7.7.
Which is superior between Ford F-150 versus Toyota Tundra?
The base engine in the Tundra delivers 310 horsepower compared to the base F-150's 290. Ford has a V8 with 395 horsepower, while Toyota also provides a 381-horsepower model. Both trucks offer a ton of pickup, but the Ford has more alternatives for going fast.
Is Toyota more dependable than Ford?
Some publications credited Ford with the victory, but Toyota is cited as more trustworthy. For instance, about 90% of Ford vehicles received average or better dependability ratings in the Consumer Reports Annual Car Reliability Survey. Only the Toyota Prius beat the Ford Fusion for the Toyota brand, which performed far worse than the Ford vehicles.
How does the 2021 Toyota Tundra stack up against the 2021 Ford F-150?
Ford's F-series trucks were the most popular vehicle in the U.S. in 2020 after selling 787,422. Toyota, on the other hand, only gave consumers 109,203 Tundras.
What is the priciest Toyota vehicle?
Toyota's most expensive vehicle, the Land Cruiser, is considerably less expensive than the Ford GT Supercar, which costs roughly $400,000. Selling secondhand Toyota and Ford vehicles is a different matter, though.
Conclusion
Toyota and Ford, respectively, produce great vehicles. Choose a Toyota if you want a durable, dependable vehicle. Choose the Honda if cargo capacity and handling are important to you in a vehicle. In any scenario, there are many excellent car models to pick from.
Personal Opinion
Ford and Toyota have both established a reputation for dependability and client fidelity. These two manufacturers provide some of the best automobiles to the American buying public if you're seeking a reliable vehicle. But before choosing one over the other, you need to consider their distinctions.
Look at pricing, fuel efficiency, and standard features when contrasting SUVs like the Ford Explorer and Toyota bZ4X. As a result, used Toyota vehicles typically have lower mileage and wear than used Ford vehicles. However, because of this, they are also more expensive than the typical old Ford vehicle.
References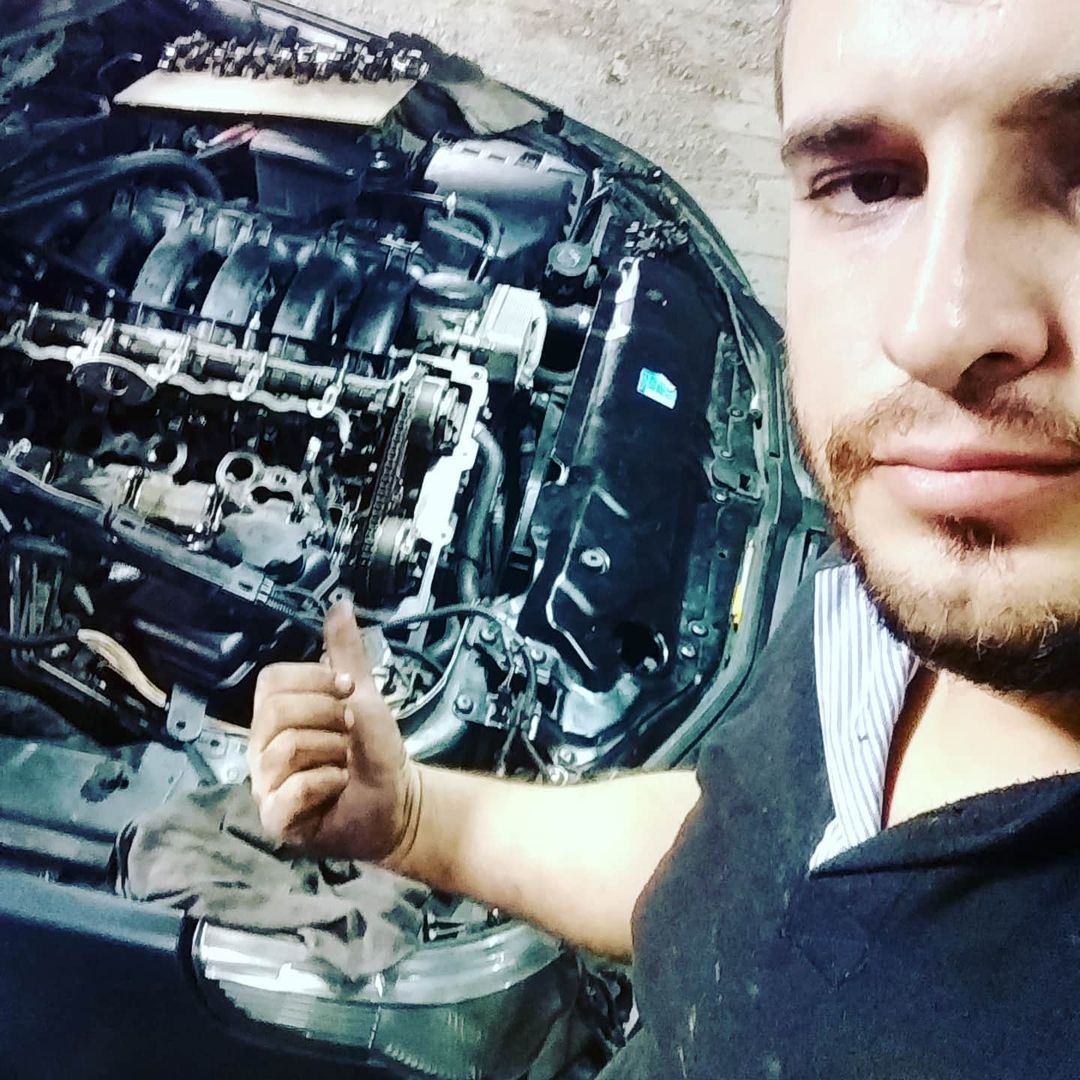 I am an Automotive specialist. I graduated from Michigan with Bachelor in Automotive Engineering and Management. Also, I hold degrees in Electrical and Automation Engineering (BEng), Automatic and Industrial Electronic Engineering, and Automotive Technology. I have worked at General Motors Company for over five years as the Marketing Operations Production Coordinator. Now, I own my garage in Miami, Florida. I love cars and love to share everything about them with my readers. I am the founder of the Automotiveex blog, where I share everything about automotive, like car news, car mechanical issues, and anything else that comes up in my blog posts.