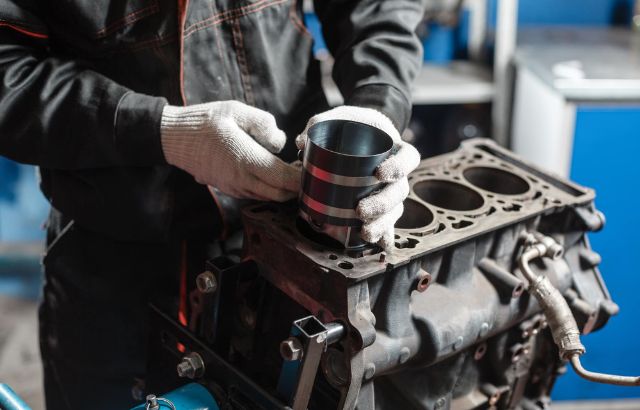 You might need to become more familiar with in-cylinder issues, but it pays to be prepared if your engine ultimately develops issues with low compression in a cylinder. The information you need to fix low cylinder compression on your own will be briefly covered in this article.
How to Fix No Compression in One Cylinder
Here are the steps to fix no compression in one cylinder:
Identifying the Cause of No Compression 
Troubleshooting Steps to Fix No Compression 
Check Cylinder Compression 
Replacing or Repairing the Cylinder 
Inspect the Valves 
Inspect the Piston Rings 
Check the Piston 
Replace the Piston Rings 
Clean the Cylinder Head 
Replace the Gaskets 
Reassemble the Cylinder 
Replacing Bad Components 
Test for Compression 
Troubleshoot Common Issues
Read More: Most Common Car Problems on Road Trips
Identifying the cause of No Compression
After checking the compression in your engine and discovering low compression, you must determine what is causing the low compression. Unfortunately, the only effective option to stop low compression is to replace the defective part or parts, making a solution to this issue costly. Working carefully with possible problematic components is important since several components might cause compression issues.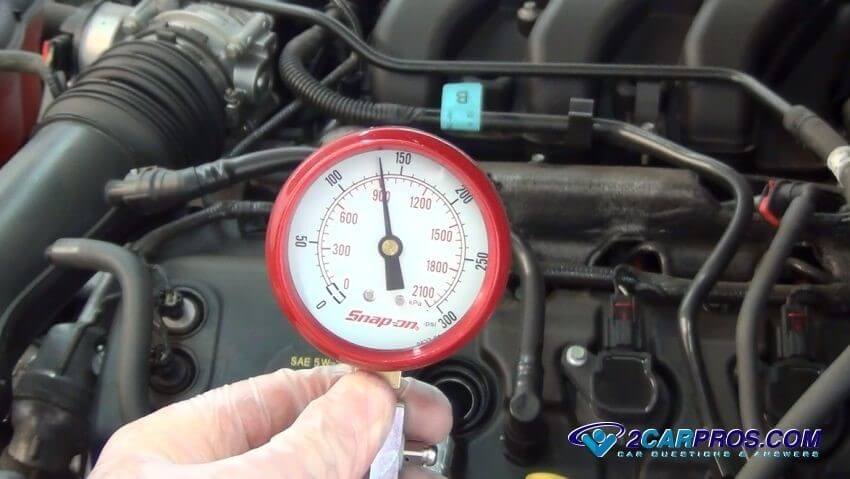 When you locate a problematic component, replace it and do another compression test to see whether the issue was fixed. If not, keep searching for broken components to replace until the compression test is completed. A compression repair product could be able to fix a broken part. To save money, this approach should not be utilized in place of replacing a damaged component. It won't take forever to repair, and replacing the item right away will be simpler and take less time.                    
Troubleshooting steps to fix no compression
Some techniques you may employ to identify the source of low compression. You require a compression tester, ideally a leak tester, to identify low compression issues.
Inspect the timing belt or chain and camshaft timing if you have poor compression in any or all cylinders.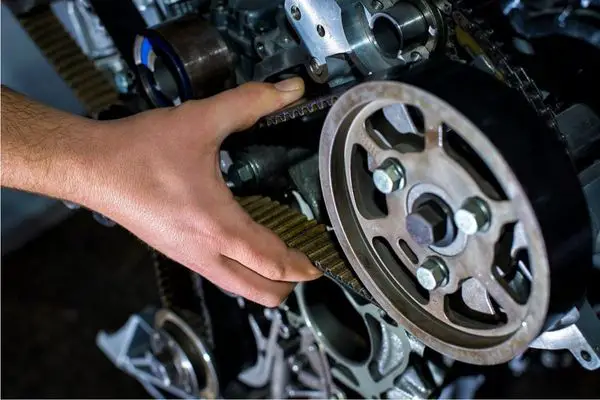 Check if the compression test results improve if one of your engine's cylinders has poor compression by adding oil. There are two reasons why you can experience increased pressure after adding the oil. First, if your automobile continuously misfires, petrol may wipe off the cylinder walls and reduce compression. The piston rings' inability or obstruction is the second factor. This may resolve the issue in certain circumstances, but you often need to replace the piston rings.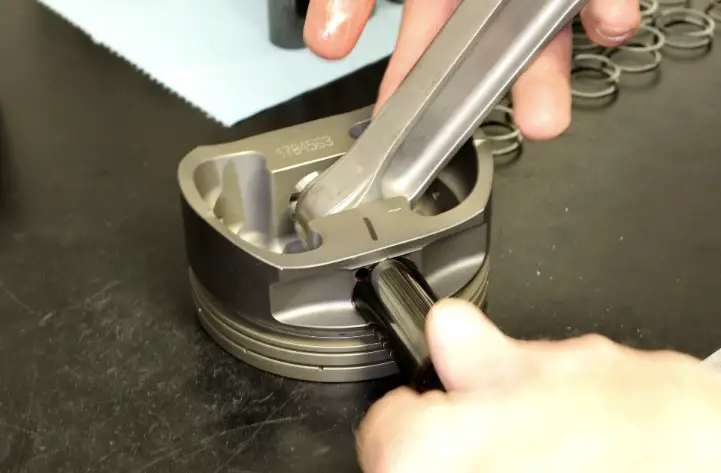 Get rid of the oil cap. While the engine is running, remove the oil cover. You may need to replace the piston or piston rings, fix a crack, or replace the piston if you have severe overpressure and smoke from the pistons leaking into the crankcase. There should be a tiny vacuum in the crankcase at idling if everything operates as it should.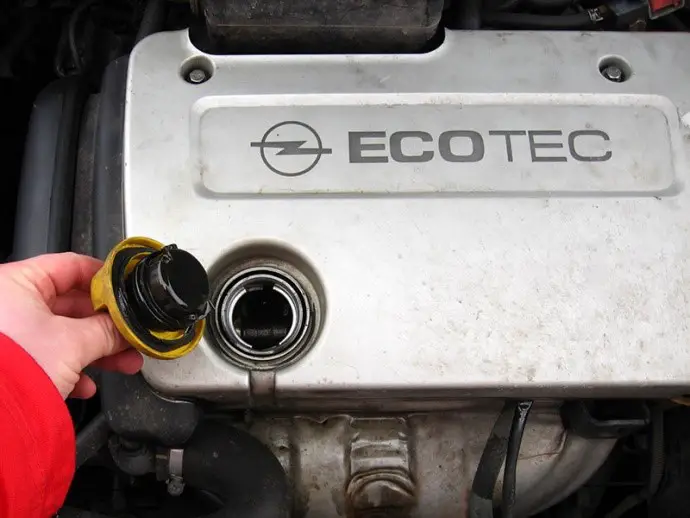 To find the leaky compression, use a leak tester. Check the timing of the camshaft while both valves are closed, pressurize the cylinder, and listen for compression leaks from the intake, exhaust, or crankcase breather.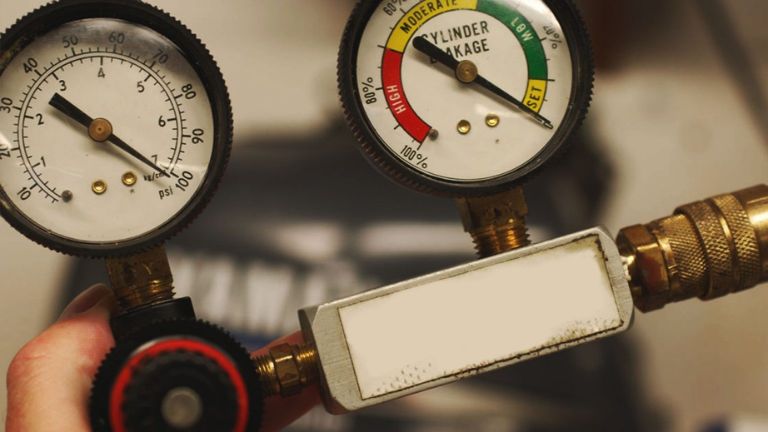 Change piston rings
Rusted or broken piston rings are another typical reason for poor compression. Your automobile engine has 2 to 4 piston rings surrounding each piston. These rings guarantee hardly any compression leaks in the crankcase and stop oil from getting into the combustion chamber.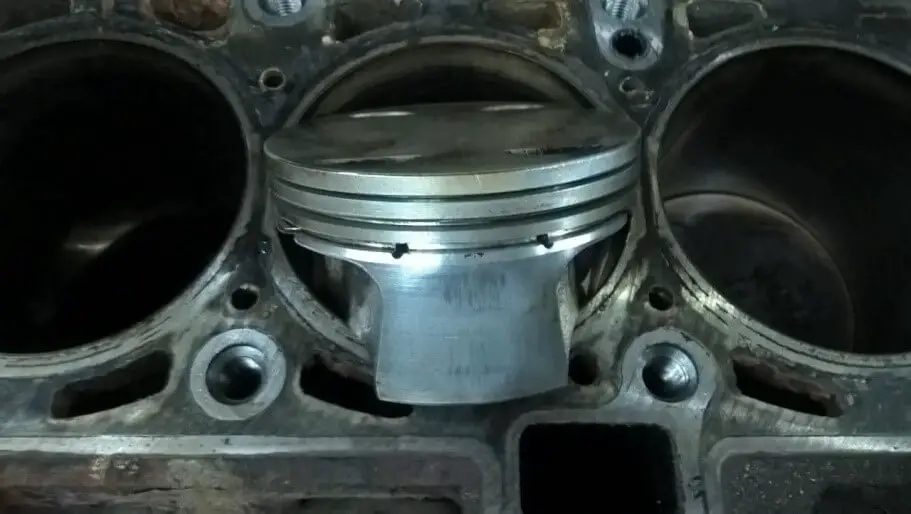 Age-related wear and tear on the piston rings do occur. Luckily, new automobile engines are rarely harmed or worn out. Since you must remove the complete engine, which is costly, replacing the piston rings requires luck.
When the engine is old, the piston rings might get clogged with engine muck, preventing them from correctly expanding and sealing against the cylinder walls.
If this is the problem, you can correct it by taking out the spark plugs, adding additional diesel fuel to the cylinders, letting them sit for a while, and then doing another compression test. Sadly, you'll have to buy new ones if they're broken or too worn.
Check cylinder compression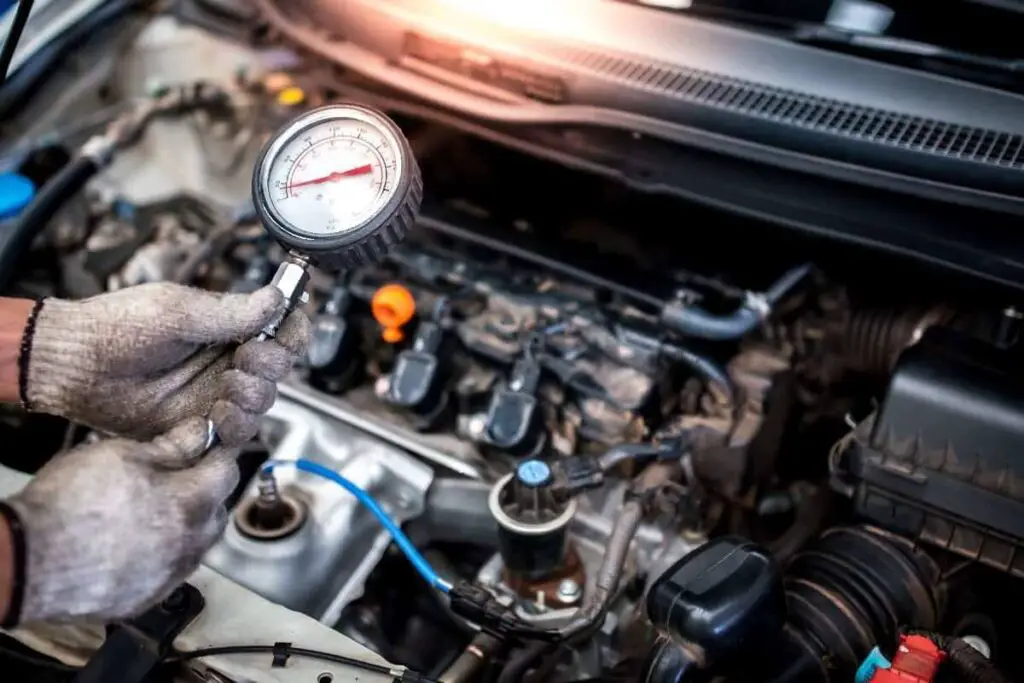 If your car has been sluggish or lost power, there could not be enough pressure in one or more cylinders. The piston applies to the air-fuel combination by measuring the pressure before the spark plug ignites the mixture. A pressure gauge may monitor the cylinder's compression and detect if pressure is leaking from the engine. These meters are cheap and simple to use. While others must be left in, some indicators screw into the spark plug hole.
Replacing or repairing the cylinder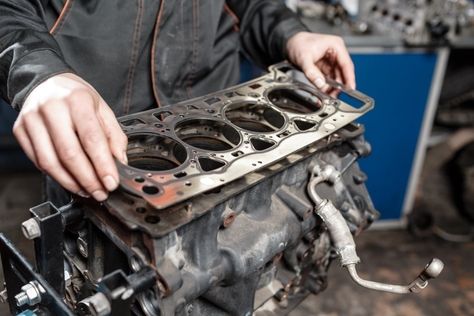 If your car has been sluggish or lost power, there could not be enough pressure in one or more cylinders. By measuring the pressure, the piston applies to the air-fuel combination before the spark plug ignites the mixture; a pressure gauge may be used to monitor the cylinder's compression and detect if pressure is leaking from the engine. These meters are cheap and simple to use. While others must be left in, some indicators screw into the spark plug hole. 
Inspect the valves
Exhaust and intake valves are located at the top of each cylinder. The valve seats, connected to the cylinder heads, hold the valves. A metal that has been finely ground creates a seal in both portions. Air and fuel are introduced through the intake valve to power the combustion process. Gases that come from this leave the exhaust valve.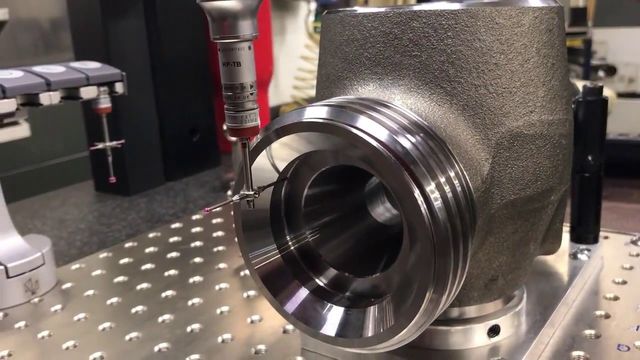 The valve seal may deteriorate if the valves overheat. This permits gas to pass through and prevents cylinder compression.
Use a compression tester rather than a spark plug to check for leaking valves while the engine is running. Watch for gas leaks in the intake manifold or exhaust pipe. You can identify damaged valves by listening for any leak-related sounds. You will need to remove the cylinder head and get some valve repair done if it turns out that your valves are damaged.
Inspect the piston rings
Your piston rings can overheat and crack. Carbon gases are not contained in the cylinder. Thus, they will escape via the rings. It's possible to harm the pistons themselves. Typically, pistons are built of an aluminum alloy resistant to combustion-related damage.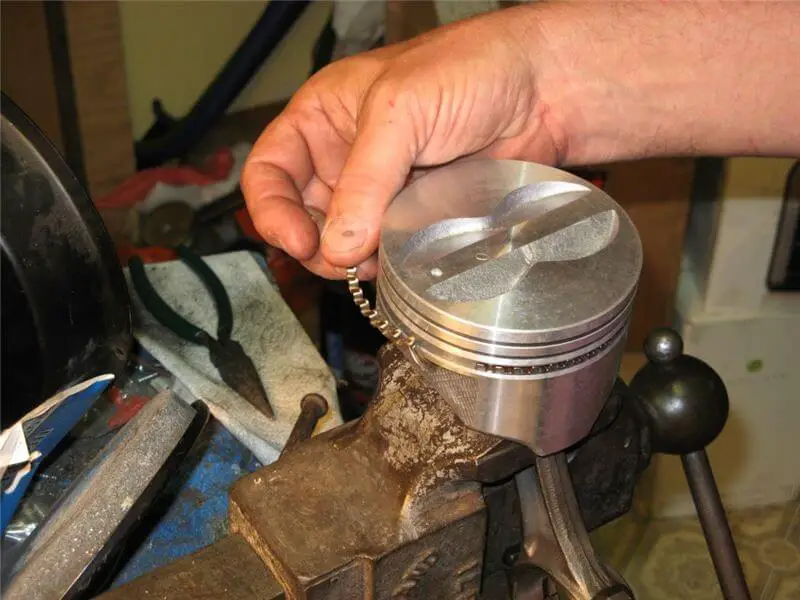 However, the pistons may develop holes if the engine is overheated. As a result, the compression will be reduced, and gas will escape from the perforations. You may insert oil into the spark plug hole to check the condition of your pistons. Test the compression after that. The piston or piston rings cause the compression issue if it is higher.
Replace the Gasket
A sizable gasket is positioned between the engine block and cylinder head to separate the oil, coolant, and compression. Numerous symptoms, such as oil in the coolant or compression in the coolant, might occur if this gasket fails. An undesirable metal head gasket ring that surrounds each cylinder might crack.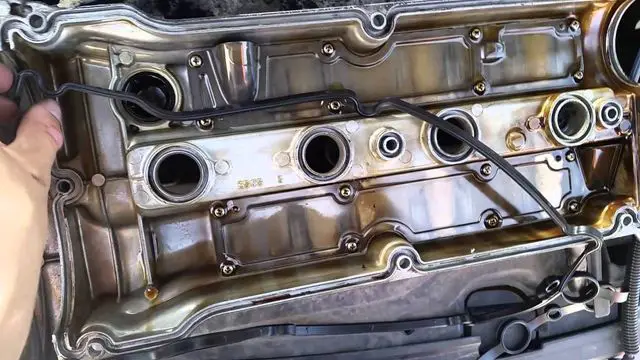 Compression will flow between the two cylinders if this ring breaks. Along with other symptoms, this may result in low compression. If pressure leaks from one cylinder to the other, it is simple to measure this with a leak tester. Repairing a cylinder is often less expensive and simpler than replacing it. However, replacement may be an option if the repair cost is too high or the issue cannot be fixed. Ask your engineer.
Troubleshoot common issues 
Your cylinders have low pressure throughout, no compression in any of them, or none. Low compression in a cylinder is one of these issues' contributing factors. A broken timing belt or camshaft can also result in low compression in all cylinders; however, damaged piston rings are the main cause of this condition.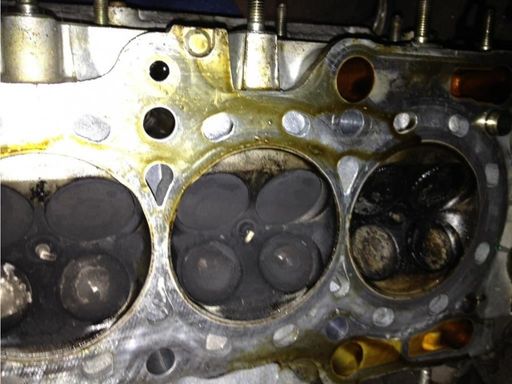 There are various more reasons why there could be no compression at all in a cylinder. There may be no compression in a cylinder due to a dropped valve seat, damaged valve, broken valve spring, or dropped valve.
What Stops one Cylinder from Compressing?
Here are a few reasons a cylinder in your engine cannot be compressed.
Defective valve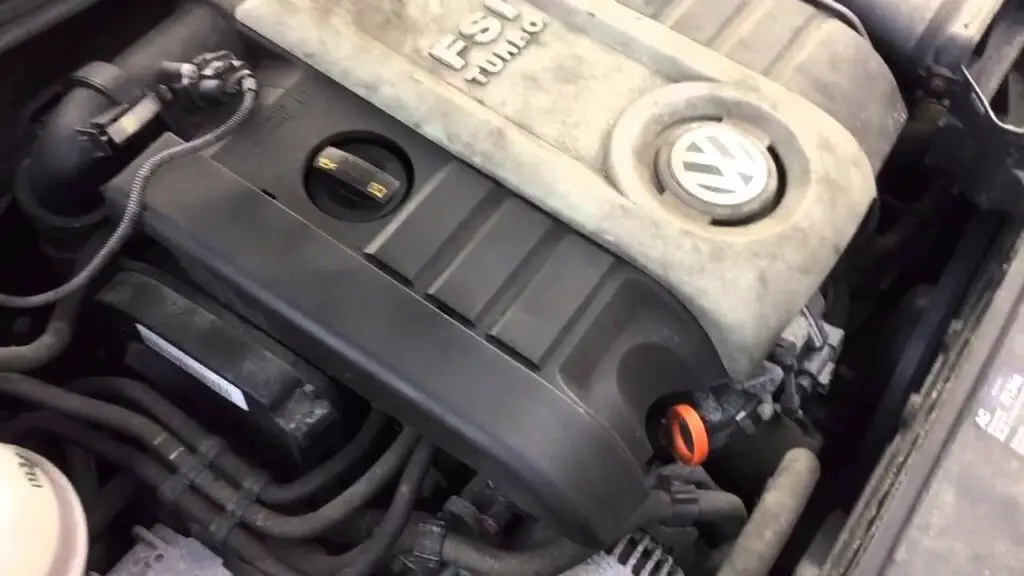 Each of the two metal half-moon-shaped valve retainers is in charge of retaining the valve in place by locking it into the retainer. These valve retainers may malfunction, causing the retainer to dislodge and the valve to descend into the barrel and engage with the engine.
Defective piston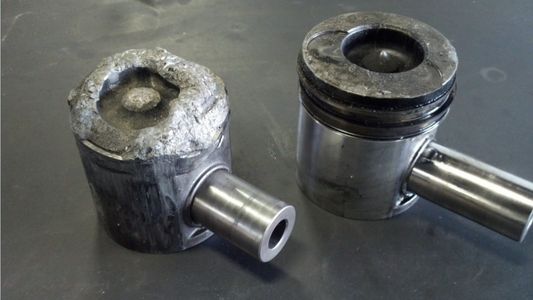 Another reason your engine could not feel compression in a cylinder is damaged or defective piston rings. If the combustion chamber of a vehicle produces too much heat, the engine might be harmed. Once the piston has been scorched, it will appear to have melted or a charred hole in the top. Implosion is typically to blame for this problem.
Malfunctioning valve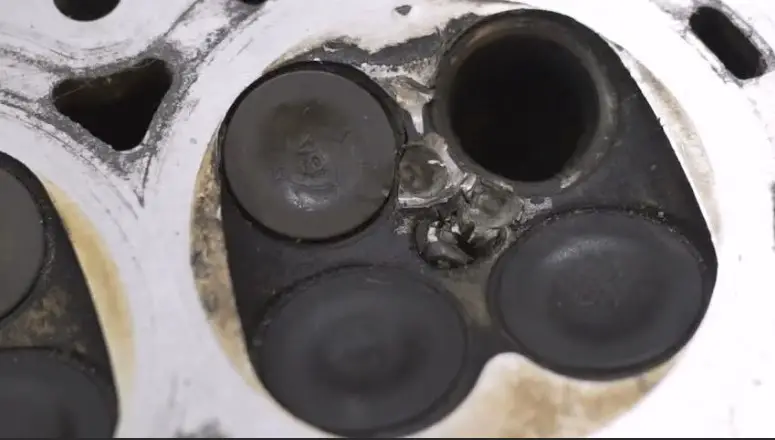 It is necessary to seal the valve head and bottom together. If the valve is damaged, it may no longer align with the base, allowing it to fall into the barrel. As the valve head reaches the cylinder, compression will undoubtedly leak out, severely damaging the exhaust system and piston.  
Weak valve spring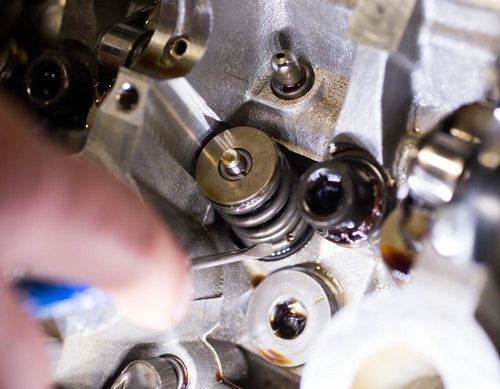 The valve spring is meant to seal the outflow and input valves as soon as the engine opens them. Over time, the valve spring may break, which will certainly cause the valve to stick open and lead to compressive leakage.
What occurs if a Cylinder Breaks Down?
You'll be able to tell whether one of your car's engine cylinders is damaged by the experiences listed below.
Power outage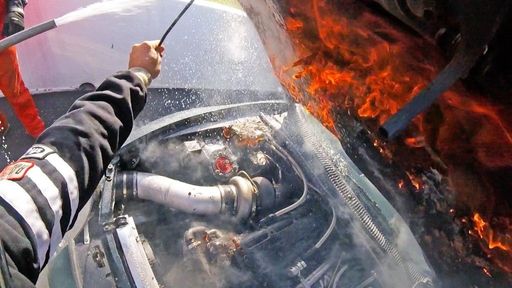 When a cylinder in your car's engine fails, you'll often hear banging and misfiring from the engine. Engine power may be proportionately reduced as a result. You might lose up to 25% of the vehicle's power if one of your car's four cylinders isn't operating properly.
Improper fuel usage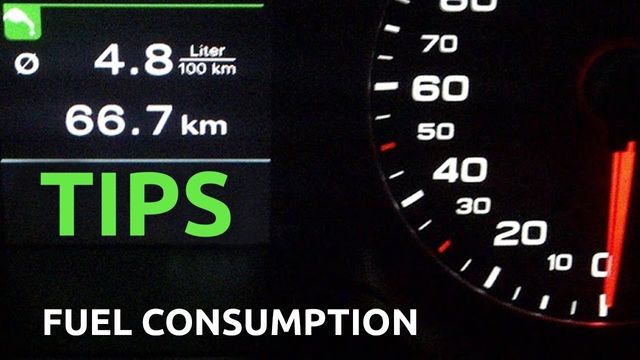 You may also have low fuel efficiency in one of your car's tanks, a common occurrence because each cylinder supplies the engine's power. When one malfunctions, the load on the other cylinders must rise to make up for the reduction of energy in the turbocharger. Because more gasoline is needed to power the engine due to the additional cylinders being under higher stress, fuel efficiency suffers.
Engine turbulence
When your vehicle rattles or swings when idling, one of the pistons is broken. Due to a cylinder misfire, your car may idle slowly and vibrate loudly when the engine is running.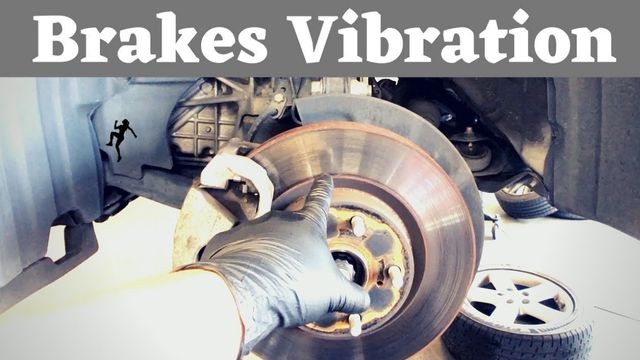 Get your car checked to discover if you have a cylinder failure, regardless of whether you experience any situations. So then, you can seek fast assistance from a reputable auto repair shop to fix the problem before it gets severe.
Frequently Asked Questions
What stops one cylinder from compressing?
The reason for loss of compression is a leak in one or several of the cylinders brought on by typical engine wear. Loss of compression in a cylinder can result in sputtering and poor driving performance. Power output loss is an indication of worn internal components.
Can one piston operate without compression?
Yes, you can still drive with only one cylinder compressed, but your car's engine may have problems, such as stalling. Even if you can start and drive your car with no compression in one cylinder, your automobile's engine won't function properly.
Can a car be operated with only one pressurized cylinder?
Yes, you can still drive with only one cylinder compressed, but your car's engine may have problems, such as stalling. Even if you can start and drive your car with no compression in one cylinder, your automobile's engine won't function properly.
If a cylinder has no compression, what should you do?
Low pressure in two adjacent cylinders is often the result of a burst head gasket. The only way to fix low compression is to replace the leaky component, whether the valve, cylinder ring, sprocket, head sealant, or valves.
Conclusion
At this point, it has been proven that even while you might be able to drive your car with one cylinder not compressed, you shouldn't since it will likely cause an engine misfire. This might seriously harm your automobile's engine if not fixed right once.
Expert Opinion
Low compression issues in the cylinder might significantly impact your car's performance. It would be highly beneficial to have regular engine inspections to keep even the smallest component in good condition and functioning properly.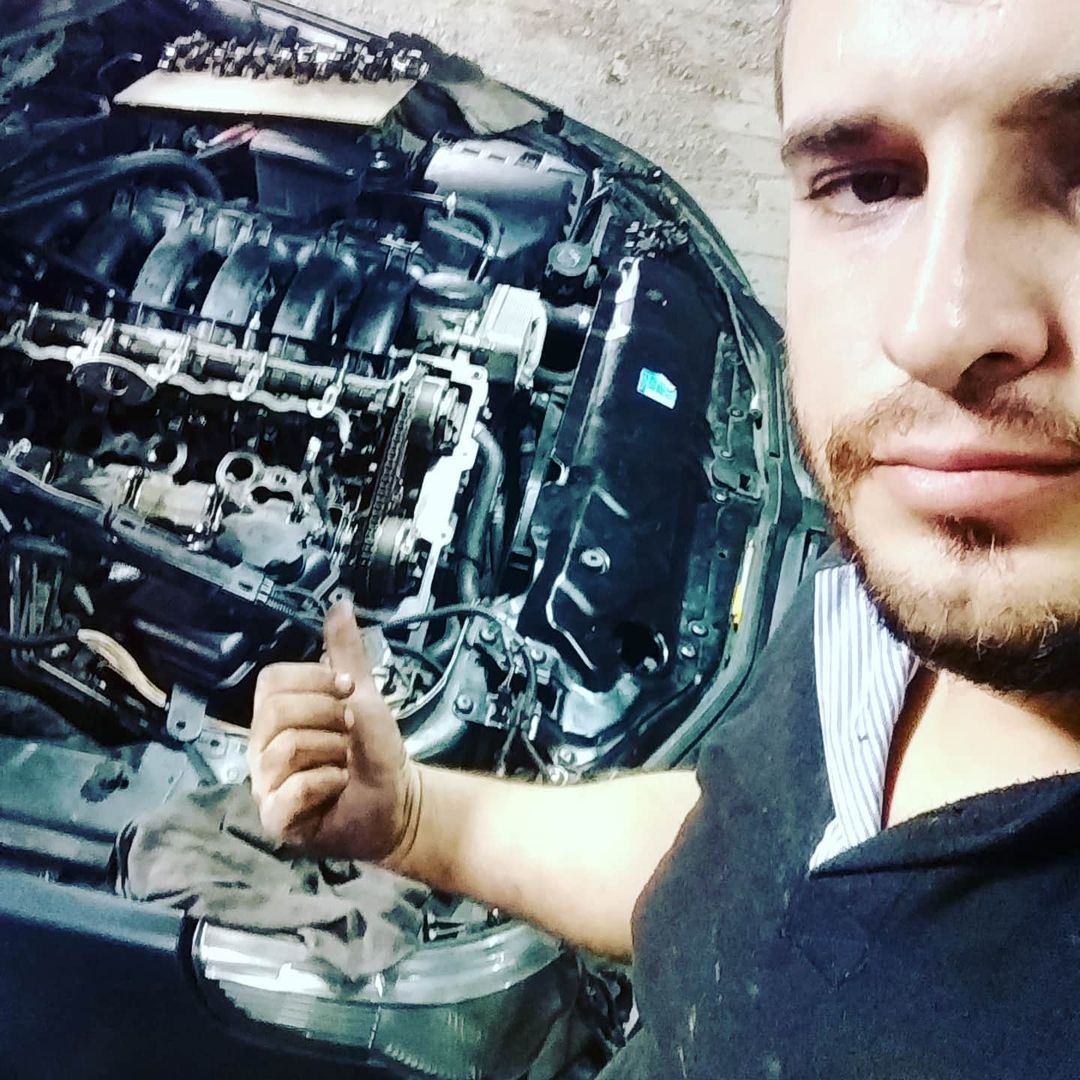 I am an Automotive specialist. I graduated from Michigan with Bachelor in Automotive Engineering and Management. Also, I hold degrees in Electrical and Automation Engineering (BEng), Automatic and Industrial Electronic Engineering, and Automotive Technology. I have worked at General Motors Company for over five years as the Marketing Operations Production Coordinator. Now, I own my garage in Miami, Florida. I love cars and love to share everything about them with my readers. I am the founder of the Automotiveex blog, where I share everything about automotive, like car news, car mechanical issues, and anything else that comes up in my blog posts.