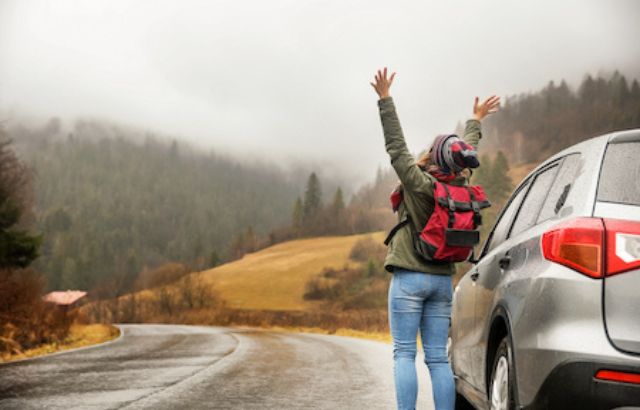 The best approach to spending some free time is to take a road trip. Holidays, vacations, and extended weekends are the prime times for road trips. Many unfortunate tourists are left stranded on the road since they arrived unprepared during this period, which is sad because people only rely on their cars. Your car has to be in excellent condition for a long drive, and knowing the most common car problems on road trips will help you prevent them and ensure a pleasant journey.
Most Common Car Problems on Road Trips
Let's look at some of the most typical automotive issues that can happen on a road trip now that you are aware of what to do if your car breaks down:
Depleted battery
Tire breakdown 
Windshield scratch
Engine issue
Defective timing belt
Overheating 
Tire blowouts
Flat batteries
Low fluid levels
Clogged fuel filters
Tire and Wheel Problems
Brake Issues
Electrical Problems
Cooling System Issues
Flat Tire
Battery Issues
Alternator Problems
Fuel Injector Problems
Transmission Issues
Worn Brake Pads
Leaking Fluid
Broken Belts
Starting Issues
Depleted battery
One of the most frequent issues with a car is a dead battery. If you're stranded in the middle of nowhere and unable to start your car, it can be irritating (and even hazardous). Before you go, make sure to check your battery. If you're unsure of its health, have an expert examine it. Jumper cables are a smart idea to keep in your car as a backup.
Tire breakdown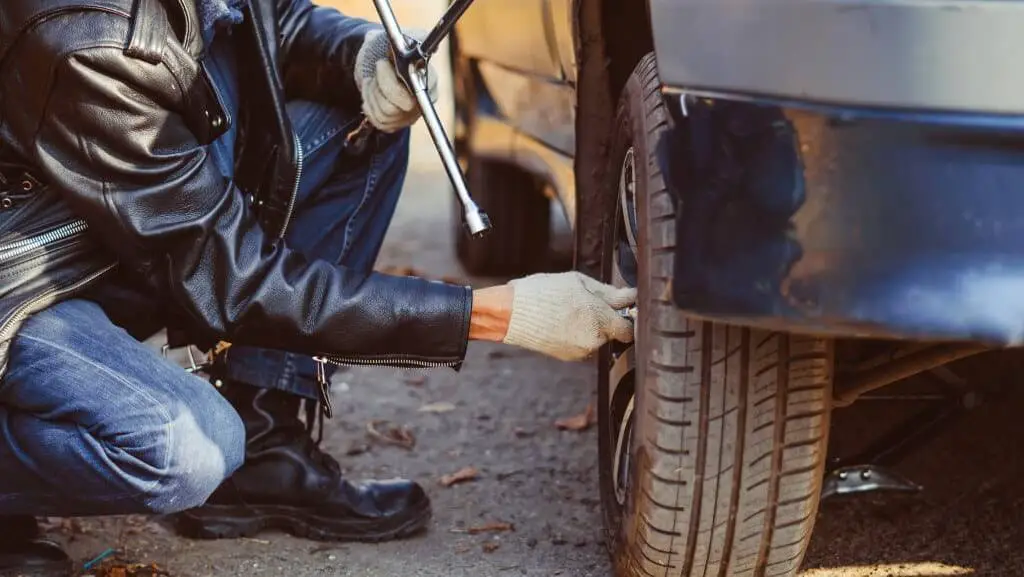 Another frequent vehicle issue that might disrupt your road trip is a punctured tire. Before you go, make sure to inspect your tires. If you're unsure, have a professional inspect them. A spare tire and the equipment required to change the tire should also be brought.
Windshield scratch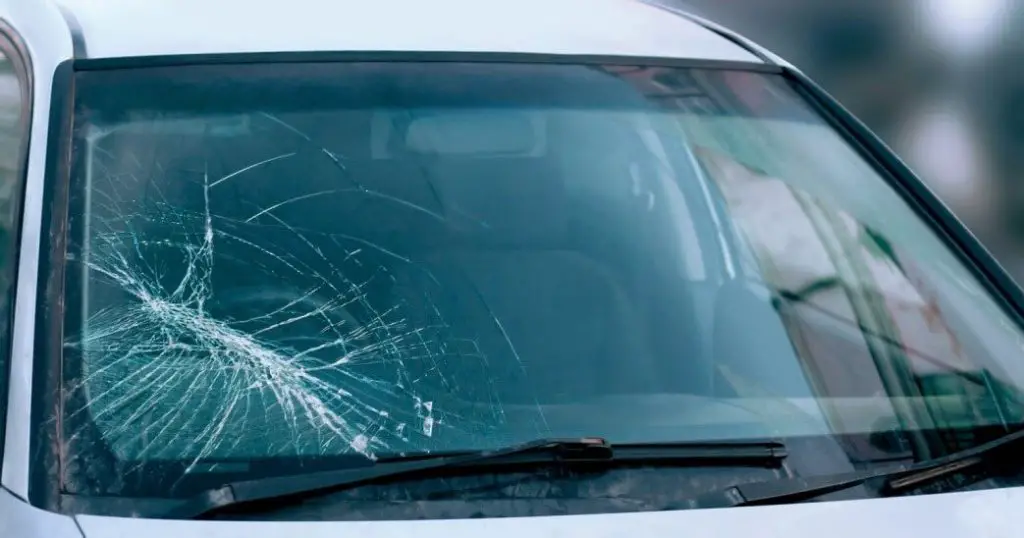 If your automobile's windshield is smashed, you need to know what kind of crack it is and how risky it is to drive with it.
Different kinds of windshield breaks have distinctive traits that could endanger your journey. Along the trip, keep an eye out for potential dangers, like construction vehicles that may swerve and spill small boulders or debris if you drive too close to them.
Heating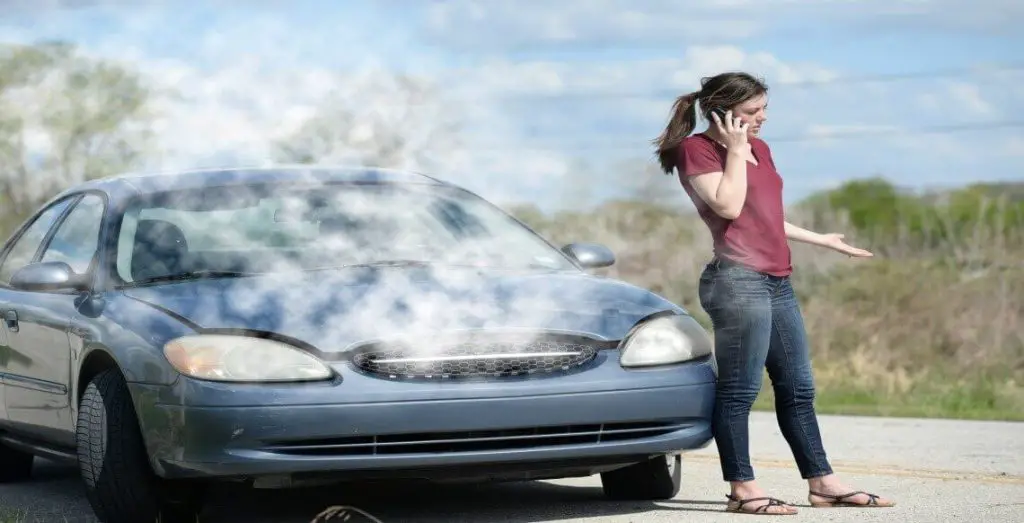 Locked in a hot automobile can be very uncomfortable, and overheating can seriously harm your vehicle (and even be dangerous). Before you go, check the coolant level in your car and have a professional fill it off if necessary. Having extra coolant in your automobile is a smart idea as well.
Engine issue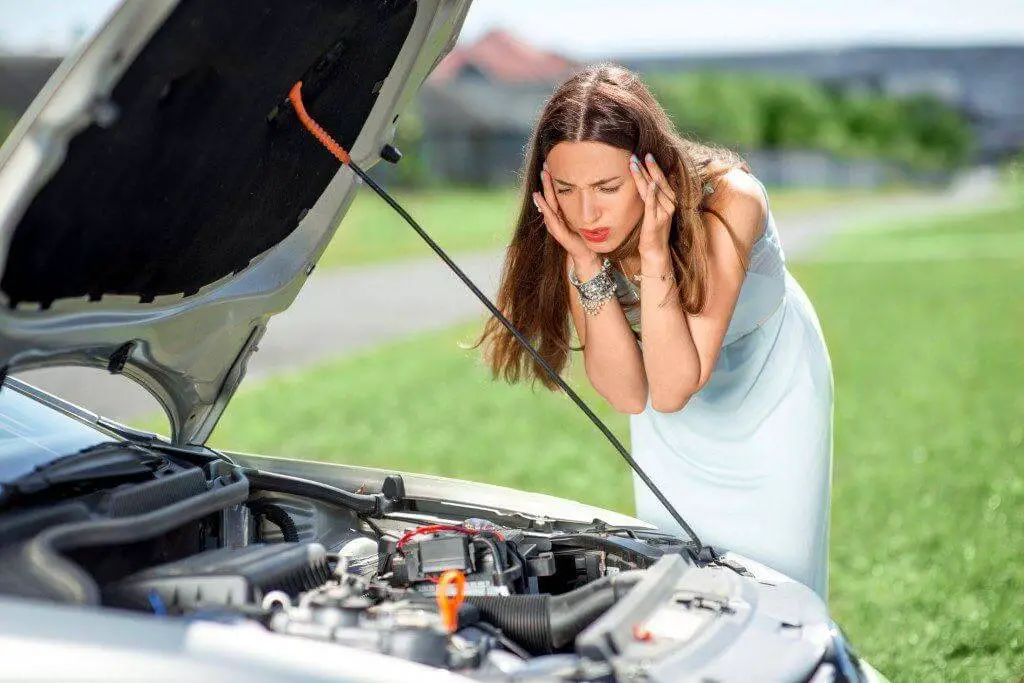 You must ensure that your engine is in good functioning order because it bears the brunt of the pressure when you travel long distances. Check the check engine light and pay close attention to your dashboard; they will alert you if something is wrong. To prevent overheating, ensure the engine is clean inside and out. Bring cold water if you anticipate needing to stop by the side of the road to cool off.
Defective timing belt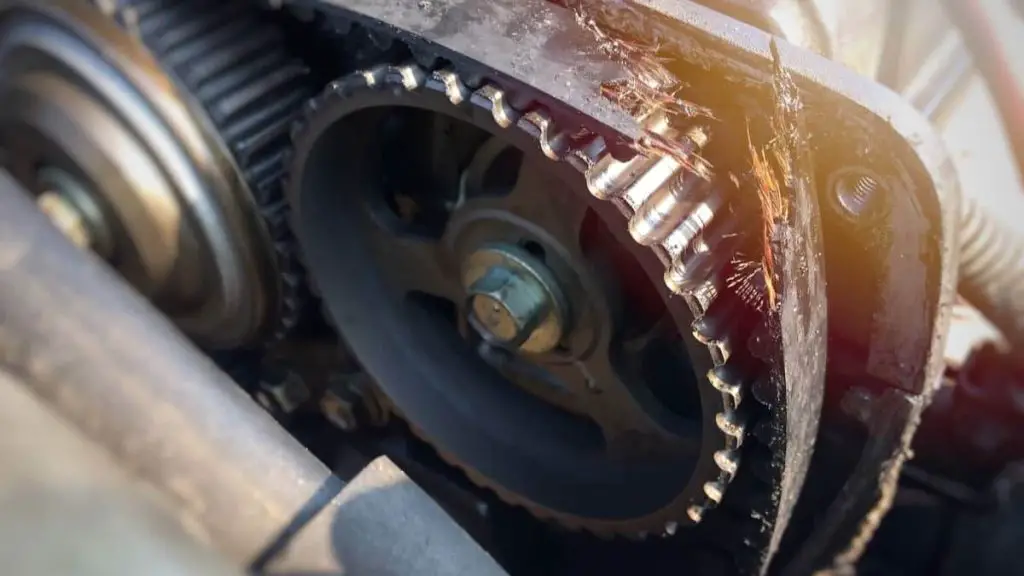 The easiest approach to protect your timing belt is to keep your vehicle secure and out of hazardous weather or heat. A broken timing belt would be the most serious vehicle issue because it is expensive and takes a long time to correct. Please take it to the shop and have a mechanic examine it to ensure it operates flawlessly.
Overheating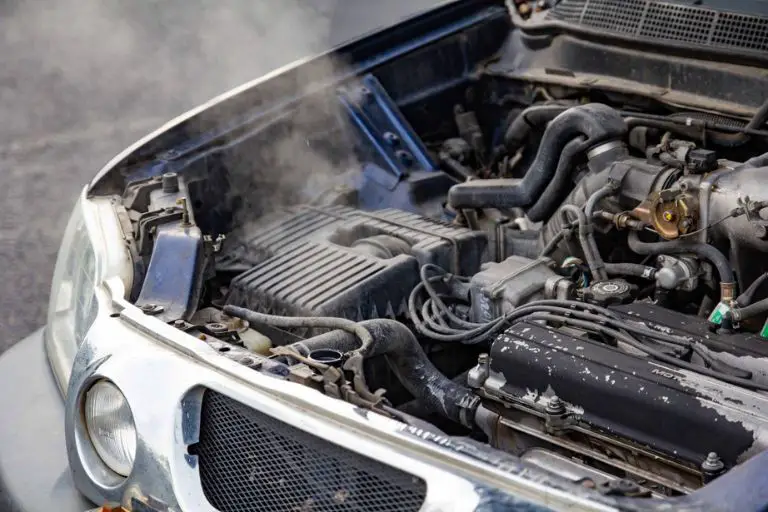 Being locked in a hot automobile can be very uncomfortable, and overheating can seriously harm your car (and even be dangerous). Before you go, check the coolant level in your car and have a professional fill it off if necessary. Additionally, it's a good idea to keep the extra coolant in your car as a backup.
Tire blowouts
A flat tire is among the most common concerns an automobile might experience when traveling long distances. Many individuals won't change a flat tire without a mechanic, even though it might appear simpler to repair a tire. Always ask your mechanic to check the tire for cracks or punctures before you start driving so that no air leaks might occur.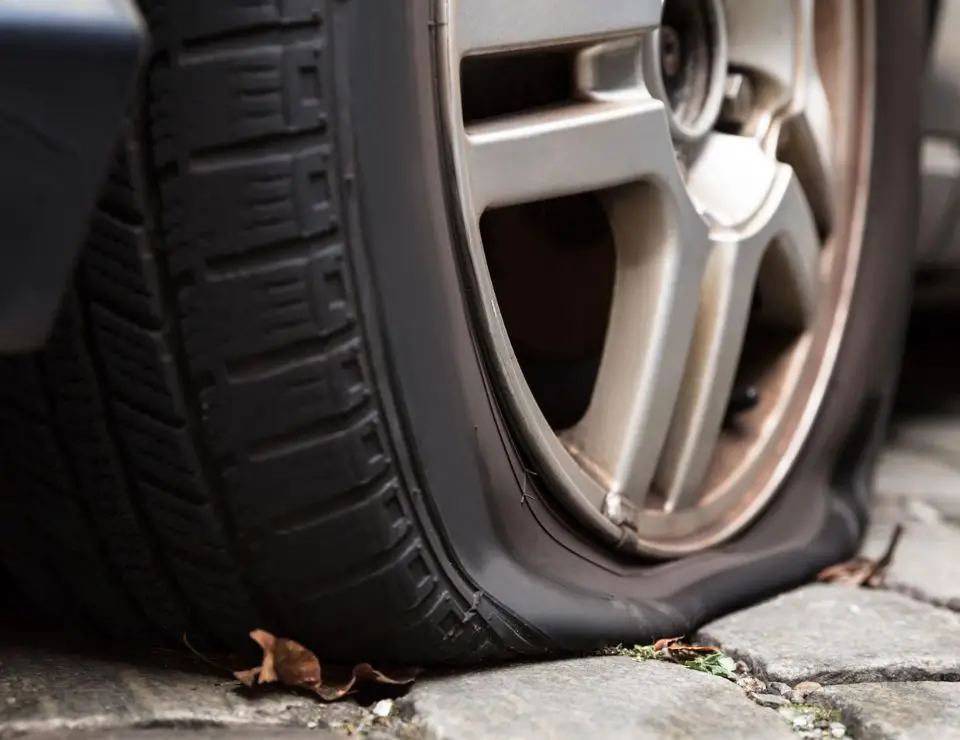 Additionally, worn tires make stopping the car challenging. It could be challenging to stop the car in weather like rain and snow as the tire tread wears down because it will slip.
Brake issues
Stopping is also challenging with worn brakes. Traveling with a worn brake pad is more difficult and hazardous. Your brake pads could need to be replaced depending on how much driving you've done, particularly if you've covered between 25,000 and 70,000 miles.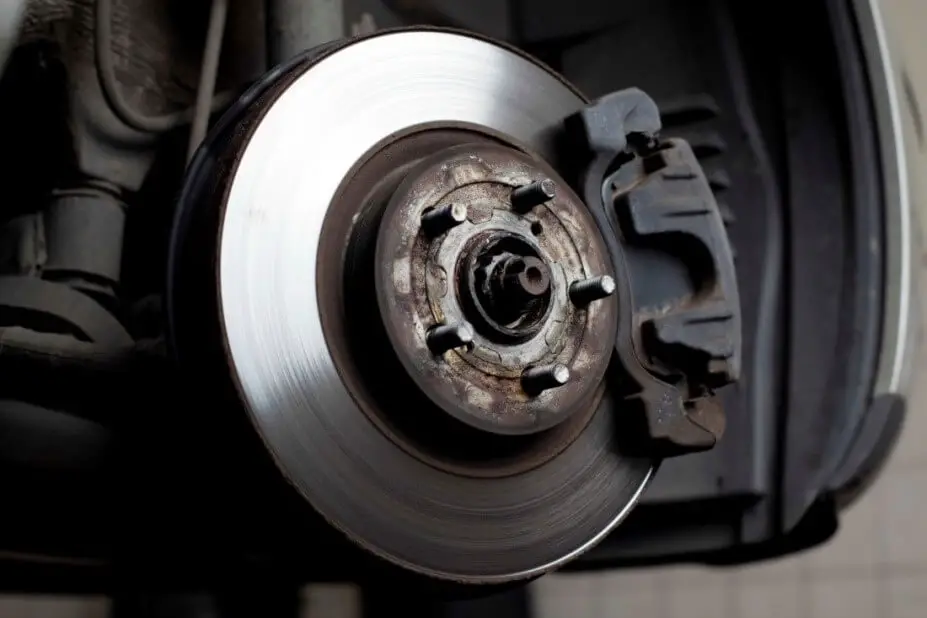 Additionally, your driving habits and car model may affect how often you need to replace your brake pads. Always have them checked by a mechanic to see if they need to be replaced, regardless of the reason. Additionally, it is essential to have brake issues rectified before you leave on your trip.
Battery issues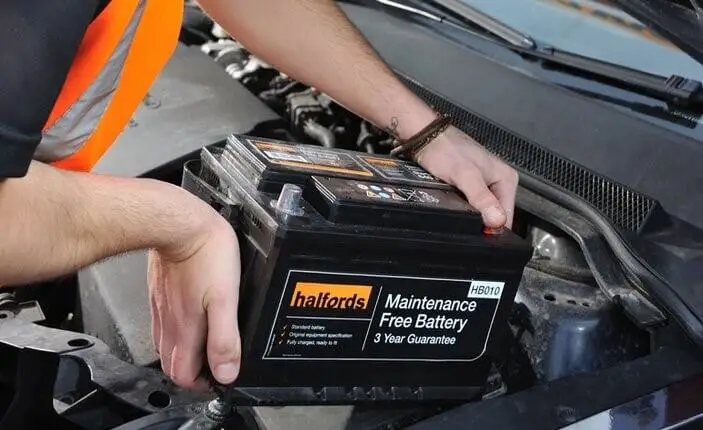 It could be time to acquire a new battery if your current one is three years old or if you need help starting your automobile. However, you are not required to change every battery. Some only need to be fixed. Check the battery for corrosion, leakage, and swelling of the battery case by having a mechanic inspect it.
Low Fluid level
Before you get on the road, there are other fluids to be careful of, but most people often need to remember to replace the oil before starting their automobile.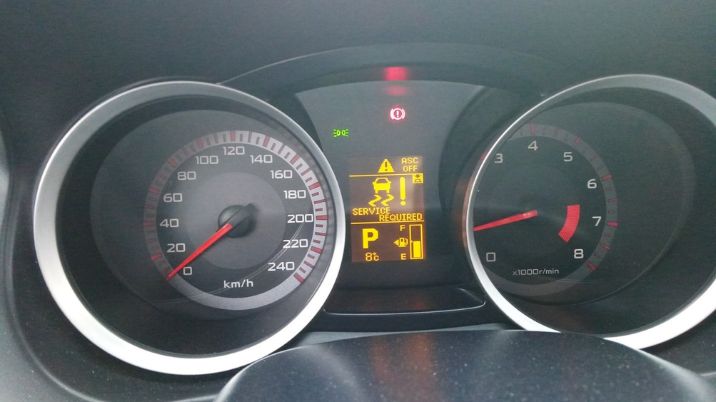 Some of these fluids are in charge of one of your car's essential components moving quickly. These fluids include coolant, brake fluid, radiator coolant, and power steering fluid, as examples.
This is a typical automotive issue since a lack of fluid in certain systems, such as the power steering, radiator, or brakes, can leave you stuck on the road. 
Cooling system issue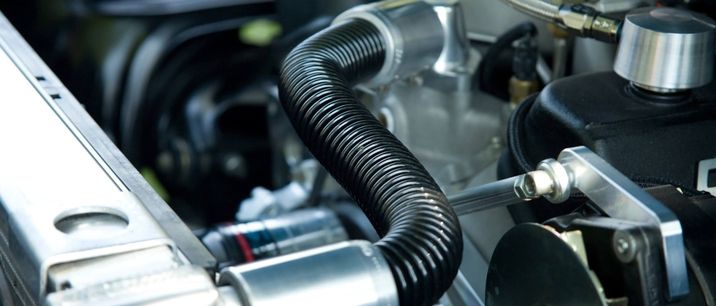 You know how crucial it is to travel long distances in hot weather without a cooling system, even though it could seem small. The encounter is unpleasant and can cause you to second-guess your decision to travel in the first place. Ask your mechanic to check the cooling system before you go on your trip to prevent this.
Flat Tires
Although normal wear and tear can be the major reason, most tires lose air after colliding with anything or developing a puncture. By maintaining the optimum tire pressure, you can lengthen the lifespan of your tires. The best recommendation is to replace your tires every 5,000 miles (or whenever you change your engine oil).  
Electrical problem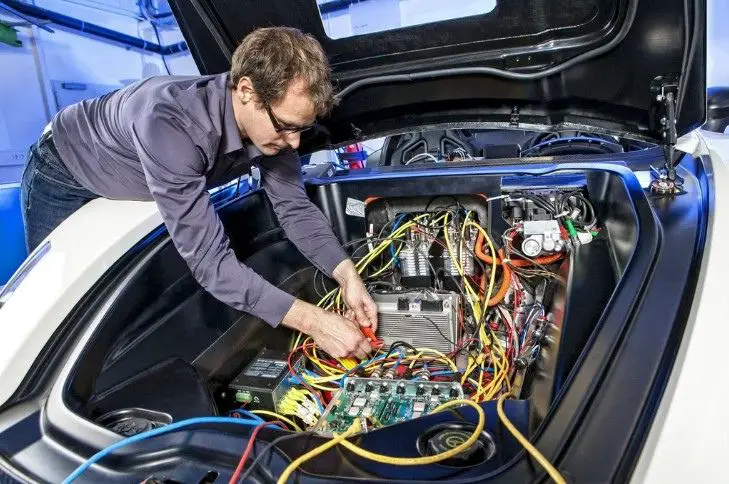 Check your car horn, wipers, interior and exterior lights, and other components before you leave. If something breaks down on the road, keep a few additional fuses and bulbs in your toolkit. Avoid wasting valuable beach time hunting for an auto parts store. Ask someone to wait outside the vehicle while you check the brake lights.
Flat batteries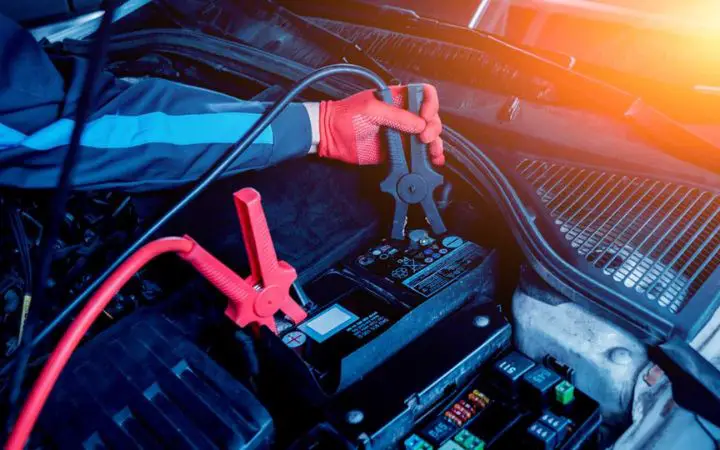 The alternator and battery work together to power the car's engine. But with time, the terminals are corroded with acid, and the battery stops powering the car's electrical systems. Battery replacement is recommended every 50,000 miles or five years, whichever comes first.
Working with a flat battery might be unpleasant because the automobile might stall at any time. Dim headlights, an inability to power the AC or audio, and problems starting the car in the morning are some symptoms of a flat battery. If the battery is functioning properly, the alternator might be at fault.
Low Oil Pressure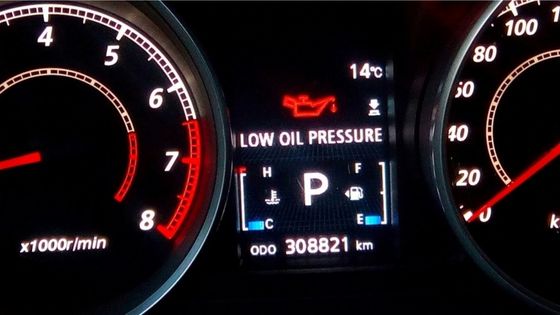 The lubrication of a car's moving parts depends heavily on oil. Your oil's ability to function properly becomes compromised if it sits for a while. As a result, overheating and wear are caused by needless contact between moving elements. You should never experience an oil pressure issue because it could result in expensive repairs like replacing the engine.
Broken belt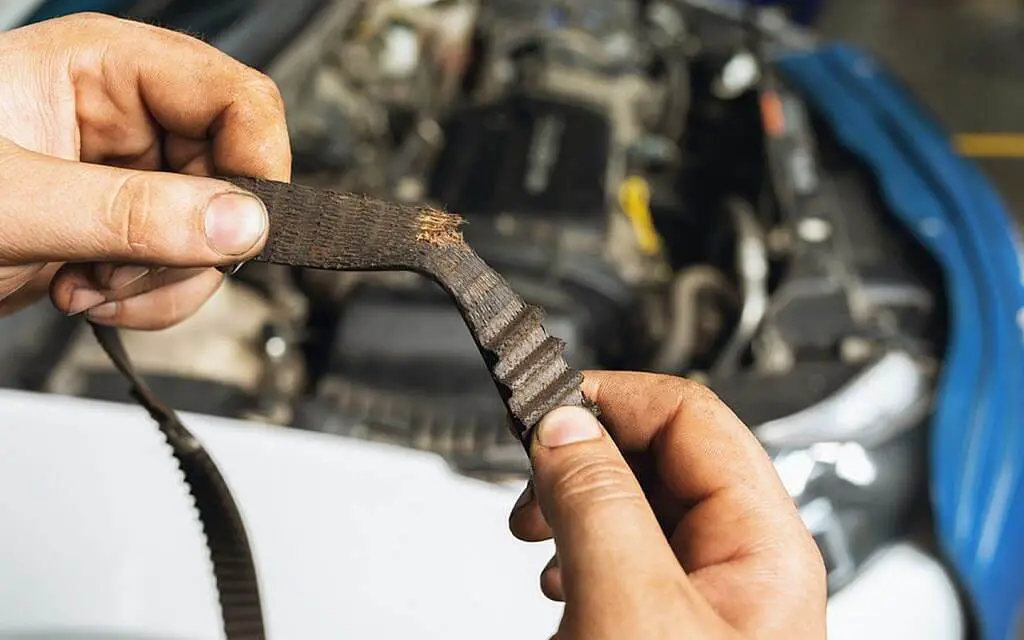 Another crucial component that guarantees the engine can function at its optimum is the belt. It functions as the link between the crankshaft and camshaft and is essential for operating your car's valves and pistons. The rubber band that synchronizes the valves' movement has teeth or notches.  
Leaking fluid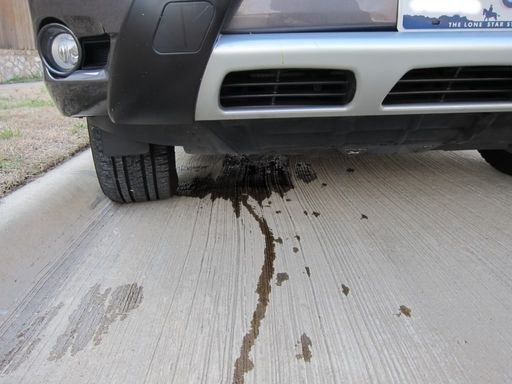 A damaged pan gasket is the most frequent reason for transmission fluid leaks while parked. Although the sump gasket is intended to contain transmission fluid, it can deteriorate over time. When this occurs, your pan gasket may fail, resulting in transmission fluid leaking while your car is parked.
Clogged fuel filters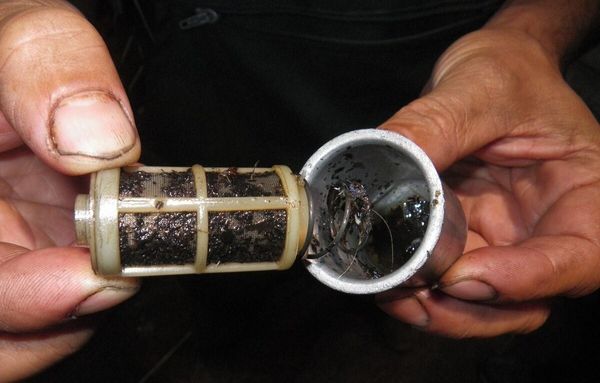 An entirely blocked gasoline filter will prevent the engine from starting, while a dirty filter will result in the engine starting or stalling while driving. The engine needs to receive the necessary fuel required when the fuel filter is clogged or damaged, which can lead to issues with how the car runs.
Starter Issues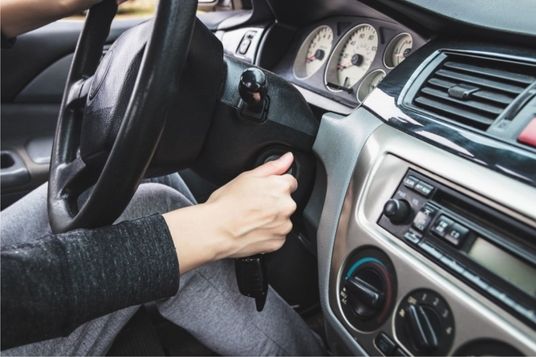 When your automobile does not start, another thing to check is the starter. The engine is started by a tiny battery-operated motor that transmits power. If it is malfunctioning, the engine won't start.
Alternator problems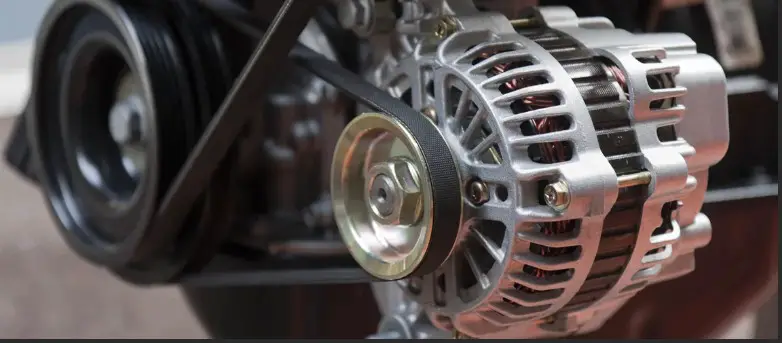 The engine may not start if the alternator is damaged. The alternator may be broken if the car starts immediately and stops or if the interior or dash lighting is dim. The engine will stall if the alternator fails to charge the battery. The battery may not be charged if you observe a battery warning sign on the dashboard.
Transmission issues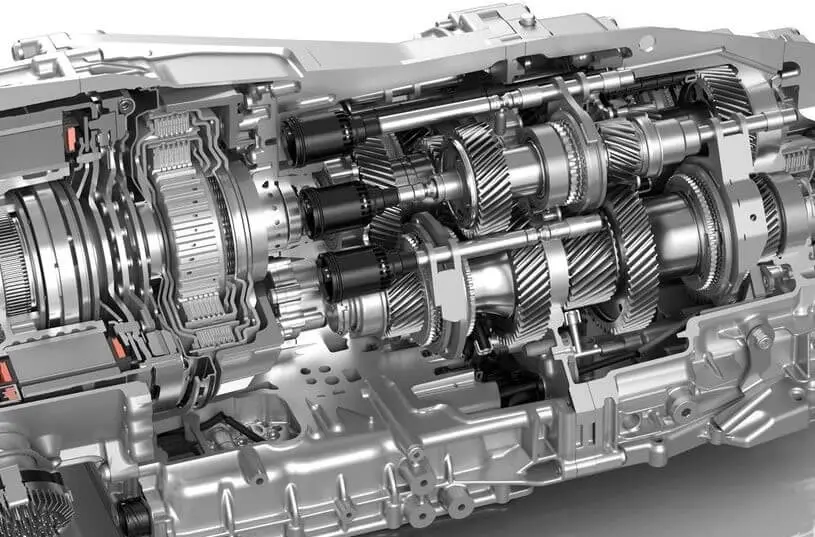 Dashboard warning lights, noises in neutral, fluid leaks, and grinding gears are all signs that your transmission needs repair. You will only be able to move if your transmission breaks. At home, this is annoying, but when you are traveling far away, it might be deadly.
An examination of the transmission could reveal that the transmission system needs to be cleaned or that the transmission fluid needs to be changed. Future issues can be avoided with this type of upkeep.  
How to Handle a Broken-Down Car
If your automobile still breaks down, don't freak out. Steps to take:
Go to a secure location: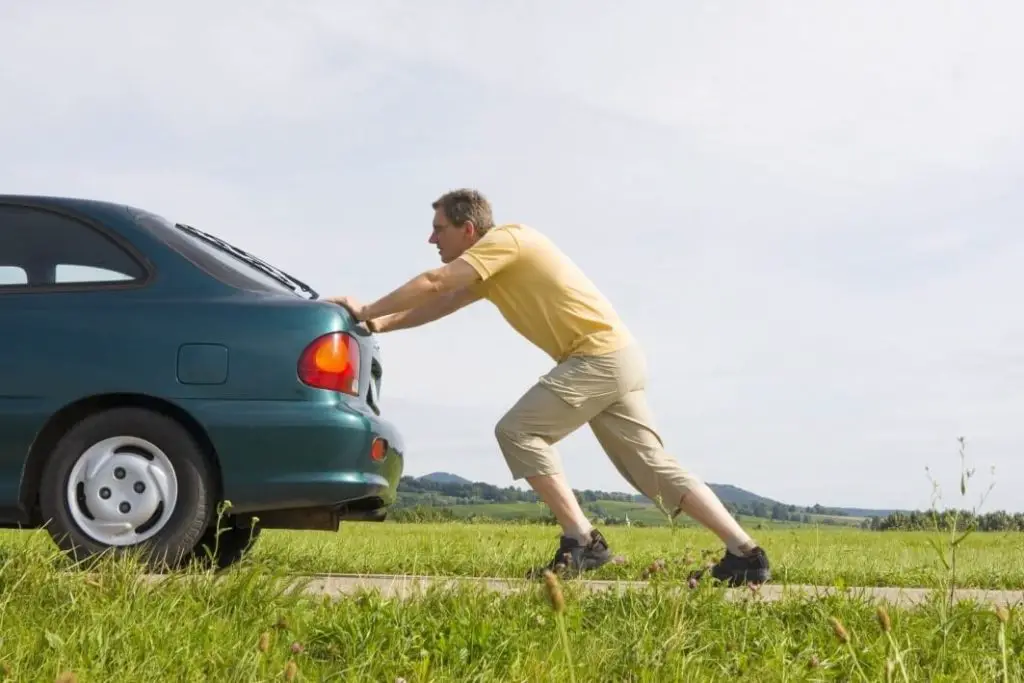 Try to drive on the shoulder if you can. Find a parking spot nearby or pull off the road completely if you're in a congested area or don't have access to an emergency lane.
Turn on the flashing red lights.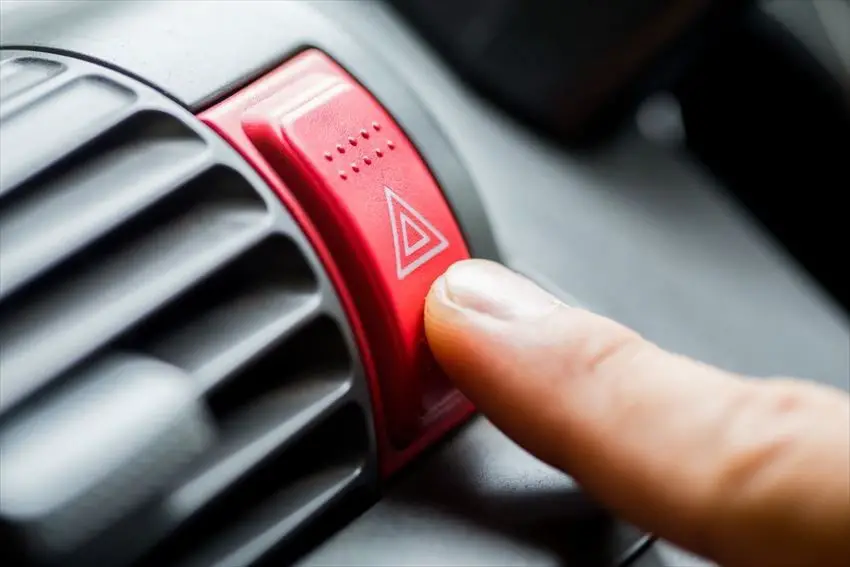 Doing this will alert other motorists that you have stopped and might require assistance.  
Request assistance: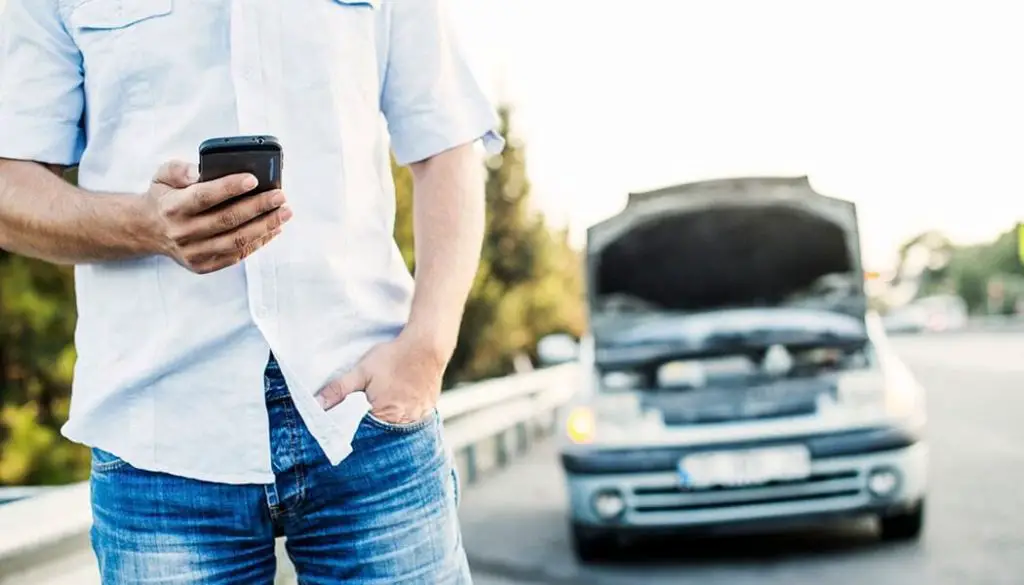 If you have a roadside assistance plan, use it now. You can call a tow truck or the police if you don't have a roadside help plan. It's always preferable to seek the assistance of a qualified technician, though, if one is nearby.  
Wait for Support: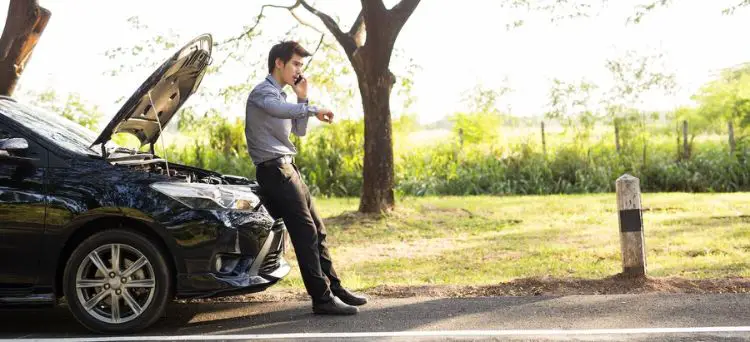 After making contact for assistance, all that is left to do is wait. Try to maintain your composure and make yourself as comfortable as possible until aid arrives.
Frequently Asked Questions
What transpires to your car when you travel by road?
Imagine yourself listening to your favorite music while traveling down the interstate with your closest friends when your car suddenly trembles or your air conditioner stops working. Along the road, these situations can be disastrous. Fortunately, with the correct tools, some of the most widespread issues can also be solved quickly.
Are you required to travel?
One of the best decisions you can make, especially when you're young, is to take a road trip. You can avoid airport security constraints, save money, and have complete flexibility. While most travels go smoothly overall, issues can still occur.
Are you prepared for a long journey that will ruin your atmosphere?
While most travels go smoothly overall, issues can still occur. You should always be prepared for the unexpected on lengthy journeys, regardless of how much planning you do. Being unprepared for typical scenarios is a certain way to destroy your attitude.
Is Google Maps accessible without a vehicle?
You can always have directions because Google Maps lets you download them offline. Consider downloading your music offline ahead of time if you want to use an internet music player like Spotify while traveling.
Conclusion
After reading this article, you should now have a solid concept of how to get ready for some of the most typical automotive issues that occur while driving. Make sure you are well-prepared for your upcoming vacation by using this article as a checklist.
Car issues can ruin your road vacation, but if you're prepared, it won't be a massive catastrophe. Before you go, check your car and ensure you have everything you might need in an emergency. You may enjoy your trip and avoid stressful circumstances with a little planning.
Expert Opinion
Car issues can ruin your road vacation, but if you're prepared, it won't be a massive catastrophe. Before you go, check your car and ensure you have everything you might need in an emergency. You may enjoy your trip and avoid stressful circumstances with a little planning.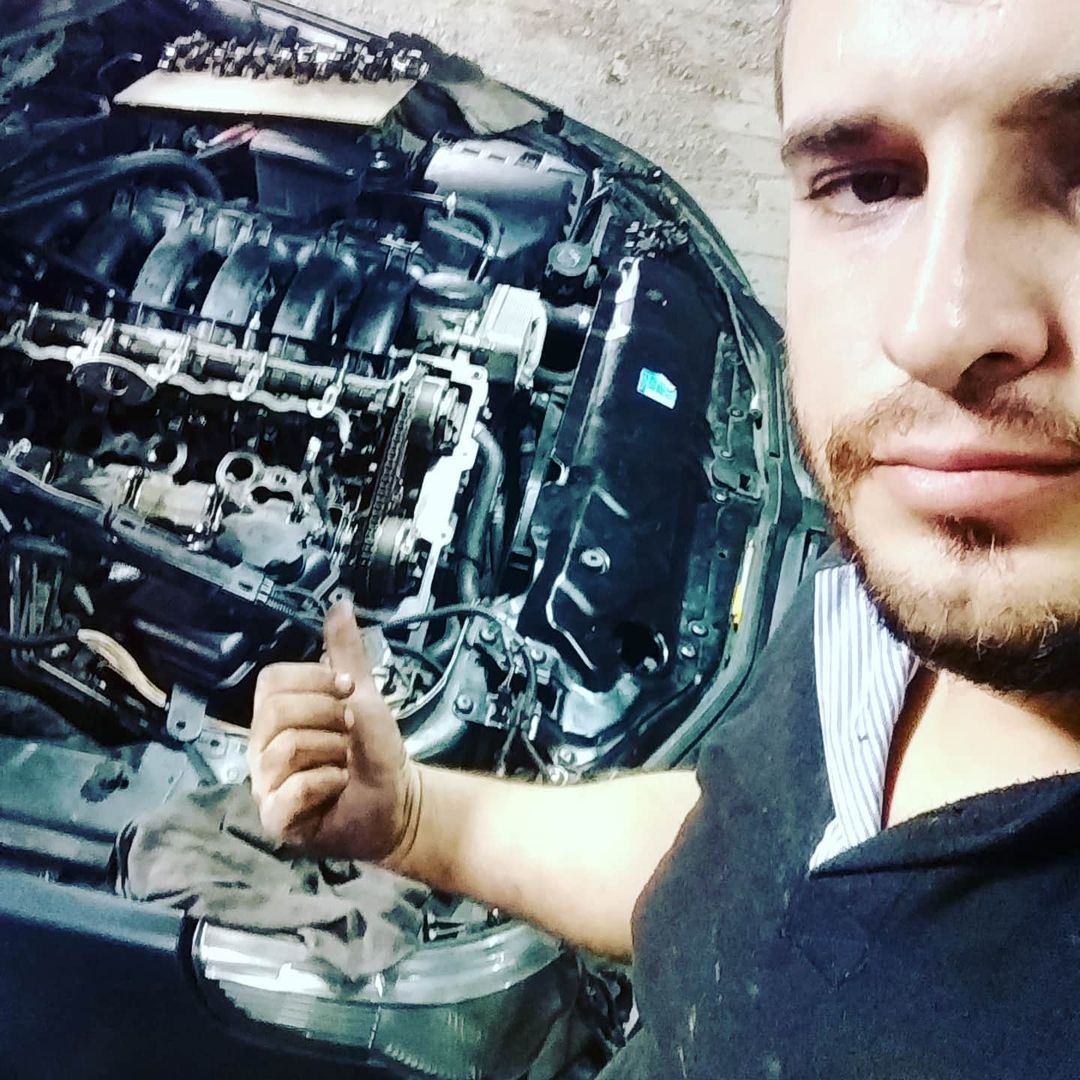 I am an Automotive specialist. I graduated from Michigan with Bachelor in Automotive Engineering and Management. Also, I hold degrees in Electrical and Automation Engineering (BEng), Automatic and Industrial Electronic Engineering, and Automotive Technology. I have worked at General Motors Company for over five years as the Marketing Operations Production Coordinator. Now, I own my garage in Miami, Florida. I love cars and love to share everything about them with my readers. I am the founder of the Automotiveex blog, where I share everything about automotive, like car news, car mechanical issues, and anything else that comes up in my blog posts.