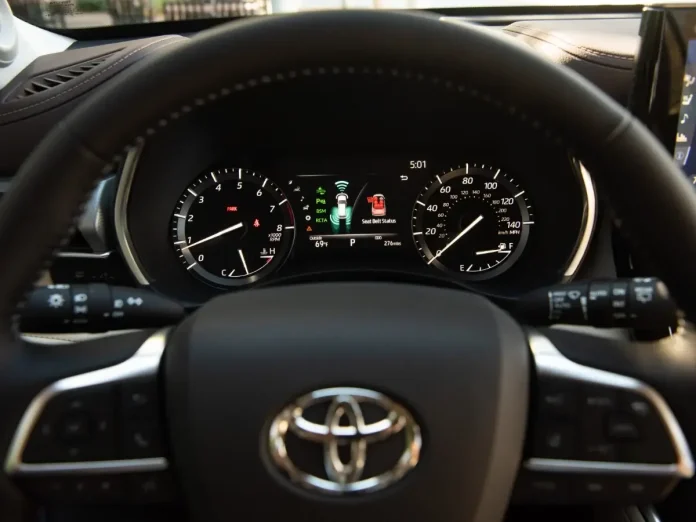 You may have spotted a list of safety features in the car description when looking to purchase a new Toyota vehicle. The Toyota Road Assist system is a standard feature in all trim levels of new and used Toyota vehicles. This highly regarded system was created with cutting-edge driver assistance and safety technology to keep you, your passengers, and those around you safe on the road. If you want to learn more about this group of safety features, you can find out more in this article, which focuses on Toyota Road Sign Assist.
What is Toyota Road Sign Assist?
Road Sign Assist (RSA) is a unique new safety device that can identify certain speed limit signs and notify you when the speed limit has changed by flashing a warning light.
Toyota vehicles provide an exceptionally high level of safety due to their extremely robust and long-lasting body constructions, sophisticated airbag system, and electronic safety measures.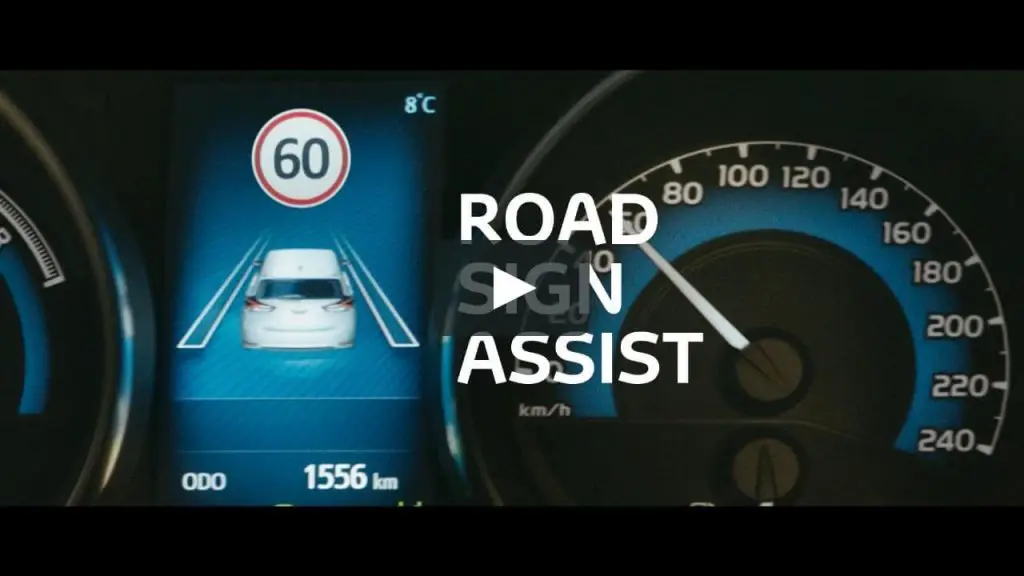 Various traffic signs, including stop signs, turn signals, speed signs, and no-entry signs, are detected by Road Sign Assist using a forward-facing camera. The characters are displayed on the Multi-Information Display of the Toyota vehicle (MID). 
The RSA system recognizes important road signs, showing them on your car's HUD to bring them to your attention. In some cars, the system will even sound an auditory alarm allowing you to hear things like stop signs, lane markings, no entry, and even speed limit signs.
With the help of several cutting-edge sensors, Road Sign Assist keeps track of the surroundings of a moving car. The sensors recognize a road sign and instantly determine what it implies.
The Stop, No Trespassing, Yield, and Speed Limit signs, among others, are recognized by RSA. The driver may receive alerts and warnings that may be visible and audible if the system detects any of these indicators.
In other words, it's like having an extra set of eyes responsible only for observing every road sign you encounter while traveling. RSA will ensure you know all the signs on the road for you.
Impact of Toyota Road Sign Assist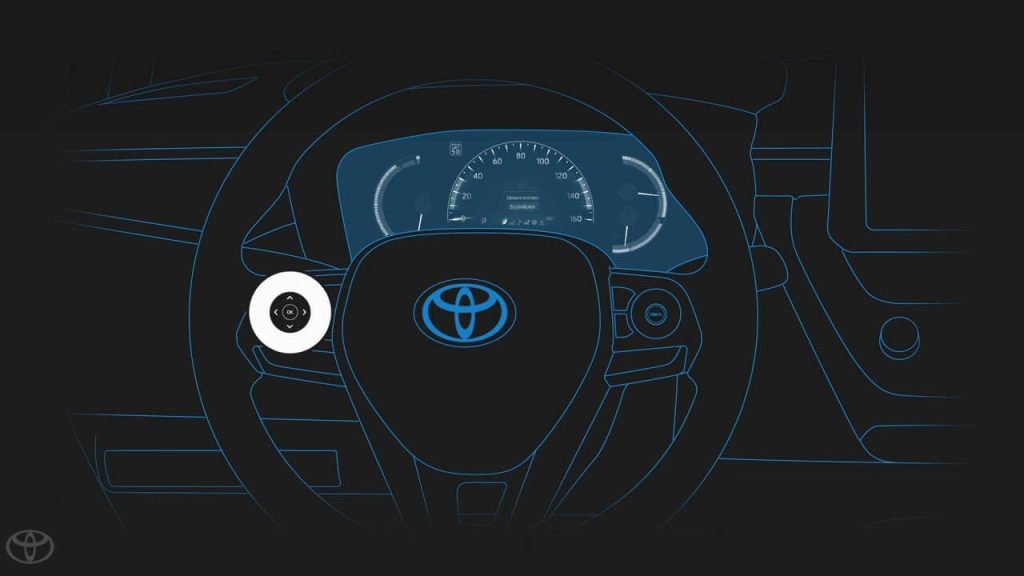 Toyota Road Sign Assist system Safety Sense 2.0 is arguably Toyota's best feature. The most recent addition is a brand-new feature called Road Sign Assistant.
People often tend to overlook crucial traffic signs, especially when they are hurried or preoccupied. This poses a serious risk to the well-being of all motorists, other vehicles, and pedestrians. This issue is addressed with the Toyota Road Sign Assist system.
Modern sensors that sense the surroundings of the moving vehicle are part of the Road Sign Assist system's equipment. When the sensors detect a traffic sign, they immediately determine what it means, such as Stop, Go Slow, Give, Speed Limit, etc.
When one is found, the driver is alerted by the Road Sign Assist system (through a buzzer and visual indications on the multimedia dashboard display).
Why Drivers should use a Road Sign Assistant
You can avoid accidents thanks to it. Toyota Road Sign Assist's key benefit is its ability to prevent traffic accidents by warning drivers and passengers of oncoming threats.
You can use it to identify motorists who occasionally overlook symptoms of Road signs. The Road Sign Assist technology displays the sign's meaning in words and visuals. 
It might help sustain concentration when driving. Being behind the wheel makes it simple to become disoriented. You might overlook significant road signs as a result, though. The road sign assist can assist individuals in orienting themselves and getting everyone back on task for driving by providing visual and auditory clues.
You might be able to drive more safely. Drivers can consistently become well-versed in various traffic signs by using Toyota Road Sign Assist technology. In other words, people will still be extremely cautious if they drive a car without a road sign assistant.
Frequently Asked Questions
What is Toyota's RSA?
A clever new safety function called Road Sign Assist (RSA) can recognize certain Australian speed limit signs and inform you visually when the speed limit changes.
How does Toyota determine the maximum speed limit?
Road Sign Assist (RSA) uses an intelligent camera to recognize speed, stop, no-zone, and right-of-way signs. The Multi-Information Display displays the marks displayed by the system (MID).
How does RSA function?
Driving awareness is increased with the Road Sign Assistant (RSA). Road Sign Assist uses a sophisticated forward-facing camera to recognize the speed and stop signs, do not enter signs, and display and display right-of-way signs on the MID.
Do all Toyota Safety Sense use standard features on every model?
Not every Toyota Safety Sense function is offered as standard equipment on every model. Look at what your Toyota offers and what interests you. A driver assistance feature is active cruise control. It only functions in specific circumstances. For a description of the restrictions, consult the user handbook.
How does Toyota's power steering work?
A steering assist feature is available on Toyota vehicles with Electronic Power Steering (EPS) and Toyota Safety SenseTM P (TSS-P). When turned on, the system may accidentally detect drifting and initiate minor steering corrections to keep your car in its lane.
How does the assist function for the road signs work?
Road Sign Assist actively monitors the road's margins when it is turned on to find specific road signs, such as stop, speed, traffic, and no-entry signs. A new board is automatically identified and displayed on the dashboard for quick access.
Expert Opinion
The trip could be uncertain. To help prevent harm to drivers, passengers, and pedestrians, Road Assist has developed an economical version of Toyota Safety SenseTM 2.0 9. The TSS 2.0 system is made to assist drivers in being aware of their surroundings and making decisions while operating a vehicle at various speeds.
TSS 2.0 elements, compacted into one integrated system, assist with three crucial aspects of accident prevention: decreasing or preventing frontal crashes, assisting with lane-keeping, and enhancing nighttime driving security.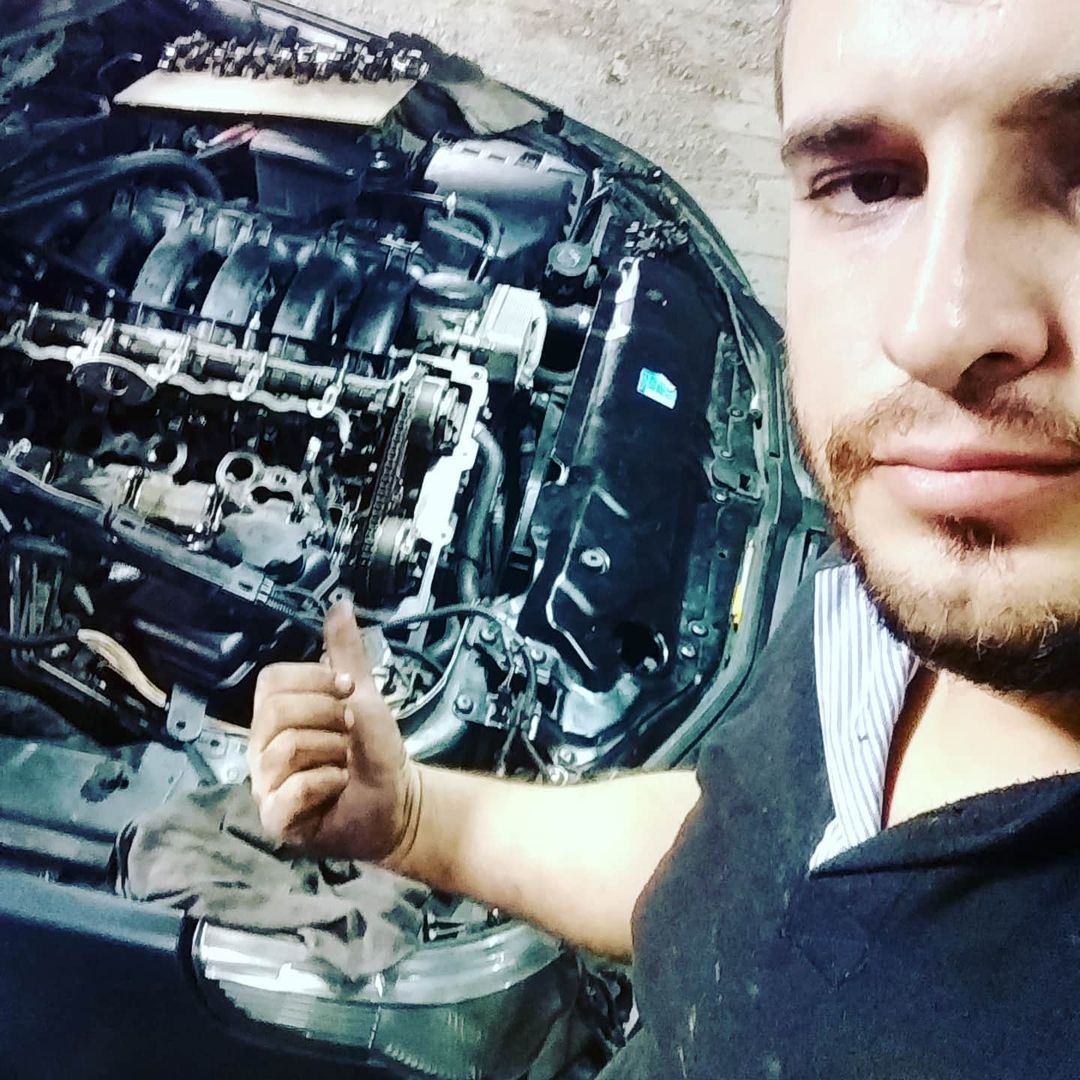 I am an Automotive specialist. I graduated from Michigan with Bachelor in Automotive Engineering and Management. Also, I hold degrees in Electrical and Automation Engineering (BEng), Automatic and Industrial Electronic Engineering, and Automotive Technology. I have worked at General Motors Company for over five years as the Marketing Operations Production Coordinator. Now, I own my garage in Miami, Florida. I love cars and love to share everything about them with my readers. I am the founder of the Automotiveex blog, where I share everything about automotive, like car news, car mechanical issues, and anything else that comes up in my blog posts.