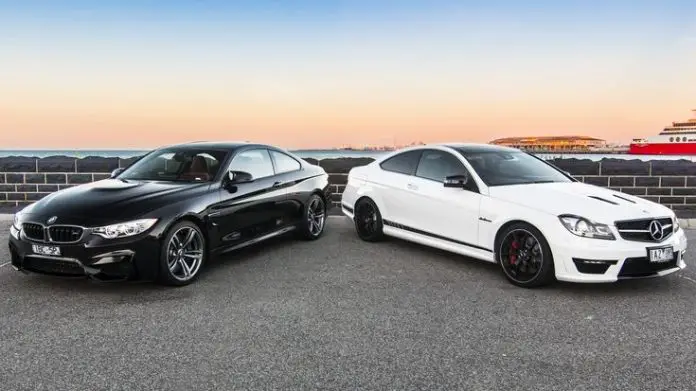 The two kings, the BMW and Mercedes, are the top luxury and demanded manufacturers. Design-wise, BMW's new 7 Series is relatively high in the front, rather angular design, split headlamps, and this huge double or even mono kidney. On the other hand, with the more traditional design of the Mercedes S-Class, even if you pick the AMG line, you have the upright standing star on the hood here, a little bit lower, more classic sedan form.
Yeah, that's already a huge difference in the front.
In this article, we will tell you all about the technology, performance, and features. These are all points which we are going to discuss:
Introduction to BMW and Mercedes
History of BMW
History of Mercedes
Comparing BMW and Mercedes: Performance
Comparing BMW and Mercedes: Innovation
Comparing BMW and Mercedes: Luxury and Comfort
Comparing BMW and Mercedes: Safety Features
Comparing BMW and Mercedes: Price and Value
BMW versus Mercedes: Consumer Reviews
Conclusion: Which is Right for You – BMW or Mercedes?
Introduction to BMW and Mercedes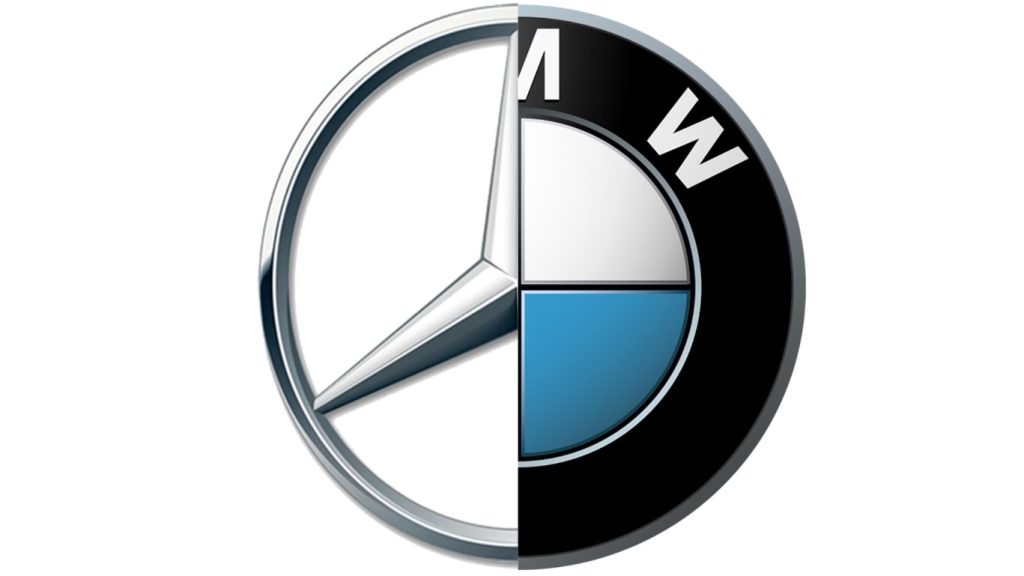 BMW and Mercedes-Benz are two of the world's most renowned and respected luxury car manufacturers. They both come from Germany and have a rich history of producing high-quality vehicles that combine performance, elegance, and cutting-edge technology.
BMW:
BMW is headquartered in Munich, Germany. BMW was founded in 1916 and is known for its dedication to creating "The ultimate driving machine." The brand is known for its sporty and dynamic design, excellent technology, and a strong focus on driving pleasure. BMW's vehicle range includes compact cars, luxury sedans, sporty coupes and convertibles, high-performance SUVs, and high-performance M models.
The iconic kidney grille is a distinctive feature of BMW's design language. The brand is renowned for producing sporty, agile cars with rear or all-wheel drive. BMW's M division, short for 'Motorsport,' specializes in high-performance variants of their regular models. It offers exceptional power and handling.
Mercedes:
Mercedes is headquartered in Stuttgart, Germany. Mercedes is one of the automotive industry's oldest and most respected names. Founded in 1926, the brand is known for its luxury, innovation, and safety commitment. It offers many vehicles, including luxury sedans, high-end AMG models, SUVs, and iconic sports cars.
The brand's distinctive design elements include a prominent star on the grille and a focus on elegance and comfort. Mercedes is often associated with advanced technology and innovative features, with a strong emphasis on safety and driver assistance systems. Mercedes AMG division specializes in producing high-quality versions of their standard models, which provide exciting driving experiences.
History of BMW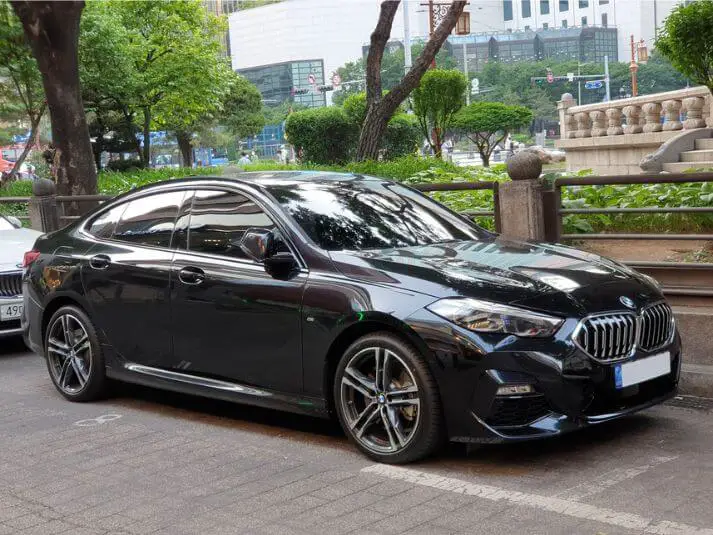 In 1916-1945, BMW's origins can be traced to the restructuring of a company called Rapp Metrowerks. They focused on the production of aircraft engines during the First World War. After the war, they switched to the production of motorcycles and cars. In 1917, The famous blue and white circular BMW logo was designed. It is often compared to a spinning propeller. It reflects the company's aviation heritage.
In the 1920s, BMW rose to fame with its successful line of motorcycles. They introduced the car market in the 1930s by manufacturing the BMW 3/15. That became the basis for their car production. In 1945-1960, After World War II, BMW was in ruins and initially produced household goods to survive.
However, introducing the BMW 501 and 502 luxury sedans in the 1950s marked a return to car production. In the 1960s, BMW's revival came with the "New Class" of compact sedans in the 1960s, represented by the BMW 1500. These cars were sporty and more affordable.
In the 1970s–80s, BMW's sportier "M" models were introduced. It became an icon in the world of high-performance cars. In the 1980s, BMW expanded globally, with factories and a strong presence in several markets. In the 21st Century, BMW has introduced electric and hybrid vehicles in response to environmental concerns and changing consumer preferences.
History of Mercedes
Let's talk about the father of Mercedes-Benz, Carl Benz's most significant achievement came in 1885. He designed and built the world's first practical automobile powered by an internal combustion engine. He named it Ben's patent motivation for the vehicle was a 3-wheeled carriage. That ran on a single-cylinder 4-stroke gasoline engine. This invention was considered to be the first true automobile.
In August 1888, Bertha Benz made history by taking the first long-distance automobile, Journey, driving Ben's Paint and Model 3 from Mannheim to Fortsheim, Germany, and Bath. Bertha's Journey garnered significant media attention and became a sensation.
Toward the end of the 19th century, Karl Benz's innovative ideas materialized, culminating in the creation of the inaugural gasoline-powered vehicle in 1886. Concurrently, fellow German engineers Gottlieb Daimler and Wilhelm Maybach were diligently developing their own automotive inventions.
In 1890, they founded Daimler Motor and Geshelshart DMG, a company focused on producing high-performance engines and Automobiles. In 1900, a wealthy entrepreneur and automobile Enthusiast named Emil Yelinek.
There was also a diplomat who began purchasing cars from DMG. He was so impressed with their performance. He decided to become a dealer for the company in 1909. An encounter between entrepreneur Emil Yellinack and EMG marked the beginning of these revolutionary cars.
On February 1st, 2022, Daimler officially changed its registered company name to Mercedes-Benz Group AG.
Later, in 1926, DMG and Benzancy chose the three-pointed star as their emblem, adopting the symbol that Daimler had envisioned decades earlier. Over the years, the Mercedes-Benz logo has undergone slight refinements and adaptations to suit different applications, but the basic three-pointed star design has remained consistently foreign.
During the 1930s, as the Nazi regime gained power, the company, like many other German Industries, became more closely associated with the military and contributed to the German rearmament efforts moving on to Mercedes-Benz.
Daimler has adopted the Mercedes-Benz business plan for 2022 to 2026. AG's supervisory board supports the company's strategic plan to transition to an all-electric feature supervisory. The board approved a more than 60-billion-euro investment plan and a transition to a software-driven and emissions-free feature. There you have it, the captivating story of Mercedes-Benz, an automotive icon revolutionizing the road for Generations.
Comparing BMW and Mercedes: Performance
| | | |
| --- | --- | --- |
| Aspect | BMW | Mercedes |
| Acceleration | Powerful engines and quick acceleration | Strong automatic |
| Transmission Options | Manual and automatic transmissions are available. | Manual Automatic transmissions are standard |
| Handling | Sporty and precise handling | Balances performance and comfort |
| Fuel Efficiency | Competitive fuel economy. | Efficiency with hybrid and electric models. |
| High-Performance Models | Exceptional speed and agility. | High-performance driving experiences. |
Comparing BMW and Mercedes: Innovation
| | | |
| --- | --- | --- |
| Aspect | BMW | Mercedes |
| Infotainment Systems | iDrive with an intuitive interface and advanced features. | Mercedes-Benz User Experience with Voice Control. |
| Electric Vehicles | Invests in electric models, like the i3 and iX3. | Developing electric vehicles like the EQC and EQS. |
| Connectivity | Apple CarPlay and Android Auto | Advanced connectivity and smart home integration. |
| Driver Assistance | Adaptive cruise control and lane-keeping | Autonomous driving and safety technologies |
| Materials | Premium materials for interiors and advanced construction. | luxury materials and eco-friendly options. |
Comparing BMW and Mercedes: Luxury and Comfort
| | | |
| --- | --- | --- |
| Aspect | BMW | Mercedes |
| Interior Design | luxury and sportiness. | Opulence and a serene atmosphere. |
| Cabin Noise | Quiet cabin. | A serene environment, with minimal road noise. |
| Sound Systems | Premium sound systems for a rich audio experience. | High-end sound systems for audiophiles. |
| Seating Comfort | Comfortable seats with support | Offers plush and ergonomic seats |
| Customization | Personalization | Extensive customization options for a personalized touch. |
Comparing BMW and Mercedes: Safety Features
| | | |
| --- | --- | --- |
| Aspect | BMW | Mercedes |
| Safety Technology | Advanced safety systems like collision avoidance. | Active safety features, including Pre-Safe technology. |
| Driver Assistance | Blind-spot monitoring and adaptive cruise control. | Driver assistance systems and semi-autonomous driving. |
| Night Vision | Available in select models to enhance night driving safety. | Offers night vision technology for improved visibility after dark. |
| Crash Test Ratings | High crash test scores. | Top ratings in crash tests. |
| Pedestrian Safety | Pedestrian detection technology | Pedestrian safety with innovative systems. |
Comparing BMW and Mercedes: Price and Value
| | | |
| --- | --- | --- |
| Aspect | BMW | Mercedes |
| Pricing Range | 43.50 Lakh – 2.60 Crore | 45.80 Lakh – 3.30 Crore |
| Warranty Coverage | Provides standard warranties, with extended coverage options. | Offers comprehensive warranties with additional perks. |
| Ownership Costs | Competitive ownership costs including maintenance. | Higher maintenance costs are due to luxury features. |
| Depreciation Rate | lower depreciation rates | Slightly higher depreciation |
BMW versus Mercedes: Consumer Reviews
| | | |
| --- | --- | --- |
| Aspect | BMW | Mercedes |
| Customer Satisfaction | Owners praise the driving experience and handling | Owners appreciate the luxurious interiors and safety features |
| Brand Loyalty | Strong brand loyalty | loyal customers who appreciate luxury. |
| Dealership Service | positive feedback for service quality. | Positive feedback for their courteous and professional service. |
| Common Complaints | electronic issues and occasional reliability hiccups. | complex technology and higher maintenance costs. |
| User Experience | sportier experience | refined and comfortable driving experience. |
My Opinion: Which is Right for You – BMW or Mercedes?
If BMW and Mercedes still confuse you, don't ask anyone. Because its answer is based on your need and personal preference, go ahead with BMW if you want sporty driving, precise handling, and rapid acceleration. On the other hand, if you want a comfortable and luxurious ride, you should go ahead with a Mercedes.
I suggest you go and have a test drive on both cars. During a test ride, note which car satisfies your mind. A test drive is the best way to determine your choice.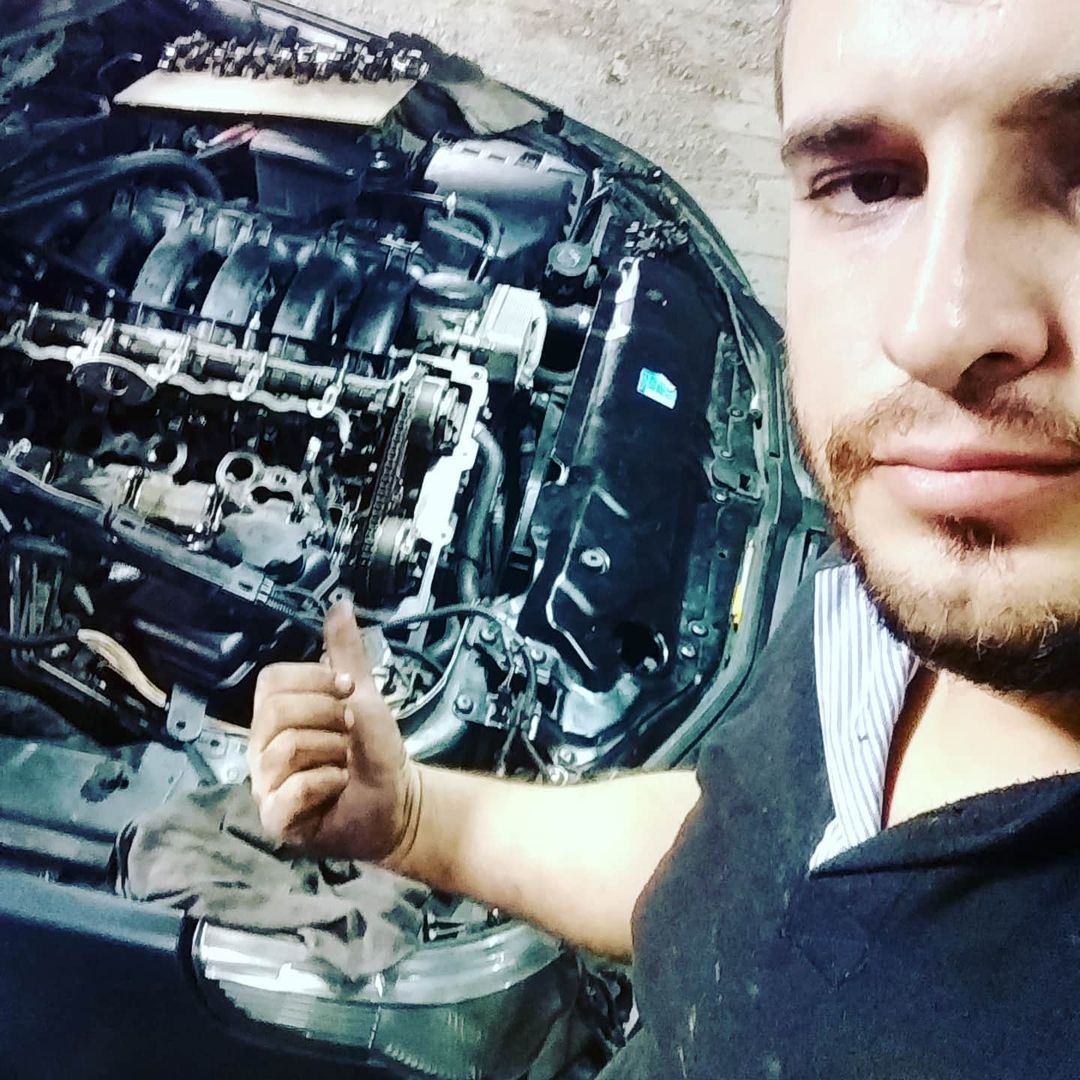 I am an Automotive specialist. I graduated from Michigan with Bachelor in Automotive Engineering and Management. Also, I hold degrees in Electrical and Automation Engineering (BEng), Automatic and Industrial Electronic Engineering, and Automotive Technology. I have worked at General Motors Company for over five years as the Marketing Operations Production Coordinator. Now, I own my garage in Miami, Florida. I love cars and love to share everything about them with my readers. I am the founder of the Automotiveex blog, where I share everything about automotive, like car news, car mechanical issues, and anything else that comes up in my blog posts.