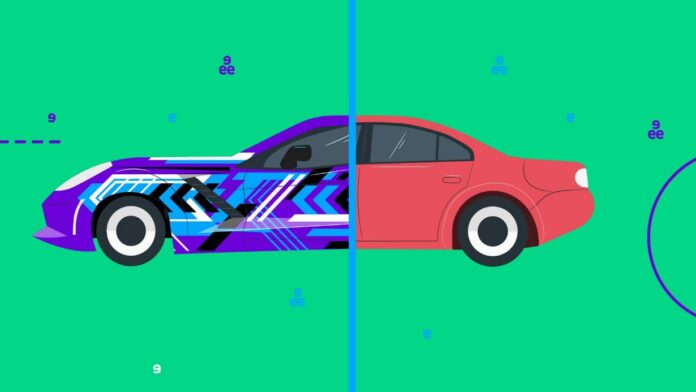 Building a race car is a thrilling challenge that combines engineering, innovation, and a love for speed. This guide aims to demystify the process, breaking it down into manageable steps that cover everything from selecting the ideal base car, understanding racing regulations, modifying engines and bodies for maximum performance to final tuning. Whether you're an enthusiast dreaming of the racetrack or simply curious about the engineering marvels of race cars, this introduction into the world of race car construction will provide the insights you need to get started on your high-octane journey. Let's see how to build a race car.
Here are the steps to follow;
Research your race car – Choose the right car model, research the required modifications, and read up on the rules and regulations.
Prepare the car – Remove old parts and make sure the new parts are compatible with the car.
Install the safety equipment – Install the safety cage, fuel cell, and fire extinguisher.
Choose the right tires – Select the right type and size of tires for the car.
Add the engine – Research and install the most suitable engine for the car.
Install the chassis – Ensure the chassis is properly aligned and make any necessary adjustments.
Add the suspension – Select the suspension type and install the shocks and springs.
Add the brakes – Select the most suitable brake system for the car and install it.
Configure the electronics – Wire the electrical system and configure it for the race car.
Install the interior components
Install the exterior components
Choose the right tires and wheels
Prepare your car for a race
Test the race car – Take the car for a test drive and make any necessary adjustments.
Maintain the race car
Let's learn in detail;
How to Build a Race Car
Research your race car. 
Choose the right car model: You should review all race car models and observe which will be comfortably built on your recent car.
Research the required modifications: The first thing to do while modifying is to tell your insurance company. You will be charged a violation if you don't tell them.
After that, keep the objective frame of your new car in front of you and note and mark which part of your car needs to be modified. 
Read up on the rules and regulations: Before modifying, you should know about its rules and regulation so that later you will be safe.
The US government is not allowing some cars for modifying. They consider it illegal, like 10 Colored LED Headlight Bulbs, 11 Very Low Suspension, 12 Lifted Suspension, 13 Exhaust Pipes, Without Emissions Equipment, etc. So, make sure your car is listed elsewhere.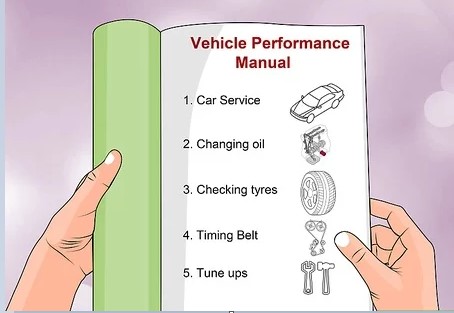 Prepare the car
Now, after making verbal comfort, move toward physical comfort. The first thing you have to do is jack up your car.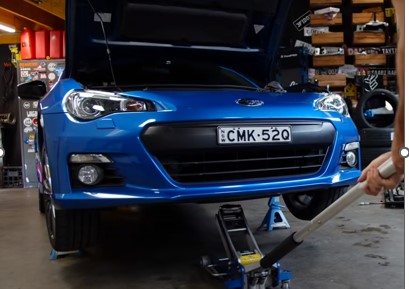 Take oil and fluid that will be suitable for you and your car. But while modifying, you should extract all oil from the car. Ensure your car oil is not cooled; otherwise, it will evaporate.
Install the safety equipment
Now take your old parts from your car, which you have marked to modify. 
As you remove your old parts, clean that particular area and then install new parts into it.
Remove the old fuel cell, clean that area, then install and connect the new fuel cell.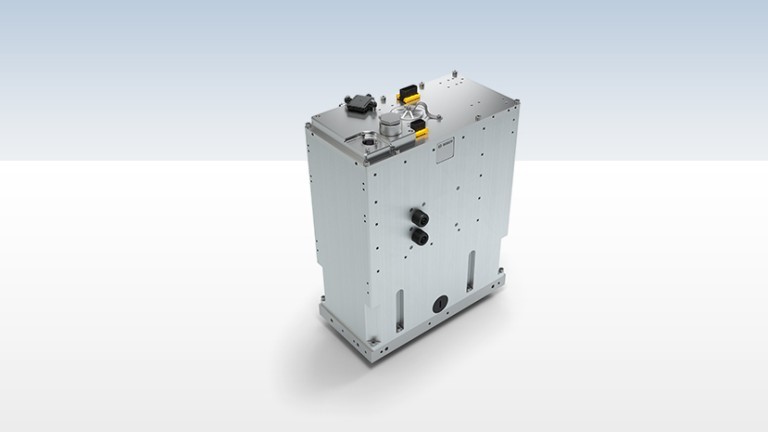 Fire extinguishers are a very important part of the car because they can save you from many types of harm, especially in a racing car.

The best place for keeping fire extinguishers is on the floorboard closer to the passenger suit. So, the driver can reach it, as per need.
Choose the right tires.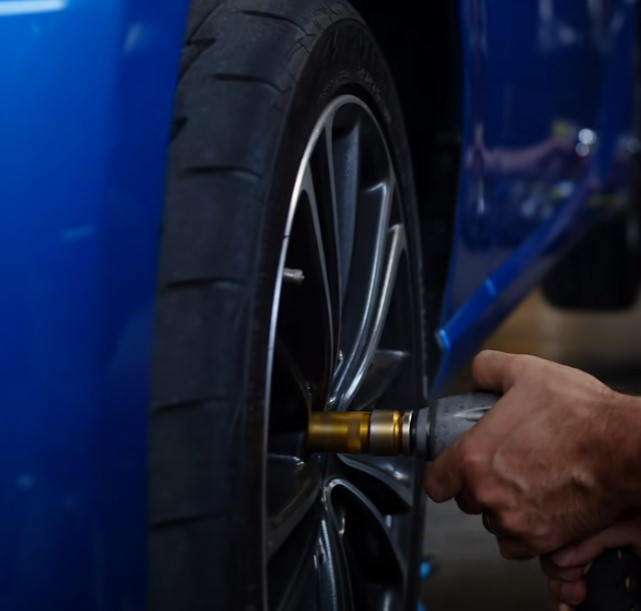 You can get advice from your experienced friend or any other person for buying tires that will perfectly fit your car. Instead of it, you can measure the placard on the front door to know which tire size will comfortably fit your car.
After that, 
Make your car lifted.
Loose lug nuts.
Take off your car tire.
Replace it with a new one.
Lastly, tighten its lug nuts.
Add the engine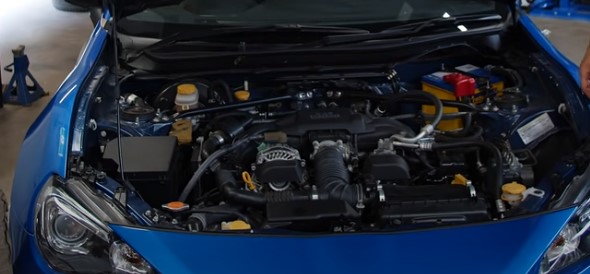 All cars have their VIN; VIN is very useful in finding a new engine. The 10 number from VIN indicates the model year of your car, and the 8 number indicates the engine code of your car.
For installing a new engine, you have to first locate a good place for a replacement, then
Take out the old engine.
Set a new engine.
Bolt your engine.
Connect the transmission to your engine.
Now, look deeply and ensure the engine is fit professionally.
Install the chassis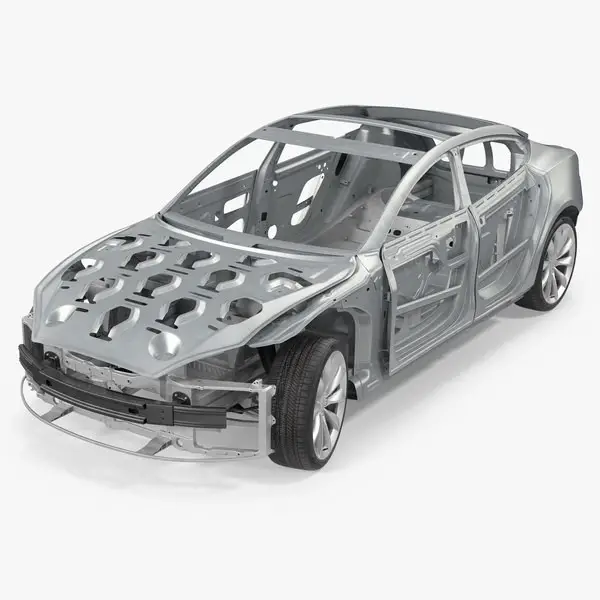 The chassis is a way to connect you with a road, so make sure your chassis is perfectly fit. Chassis include wheels, wheel bearings, wheel carrier, wheel suspension, brake, suspension, and axle support.
The most important adjustment in the chassis is TOE. A little misalignment can cause you harm. The chassis is the car's frame, so it should be perfect; thus, make sure it is.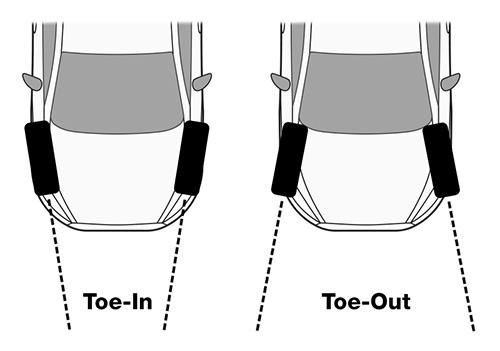 Add the suspension
There are many types of suspension. One of the best of them is air suspension. It is load-bearing and good for a racing car.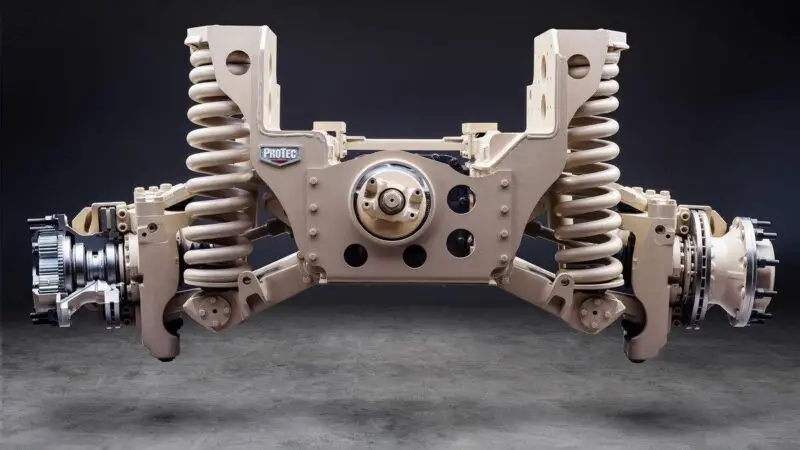 You can install any other type of suspension according to your wish. Not a big deal. For installing shock and springs, all you have to do is:
Firstly, separate the rear wheels from your car.
Then remove all shock nuts and bolts. 
After that, remove your car springs.
Install the new springs.
Install new shock nuts and bolts.
Fix the rear tire.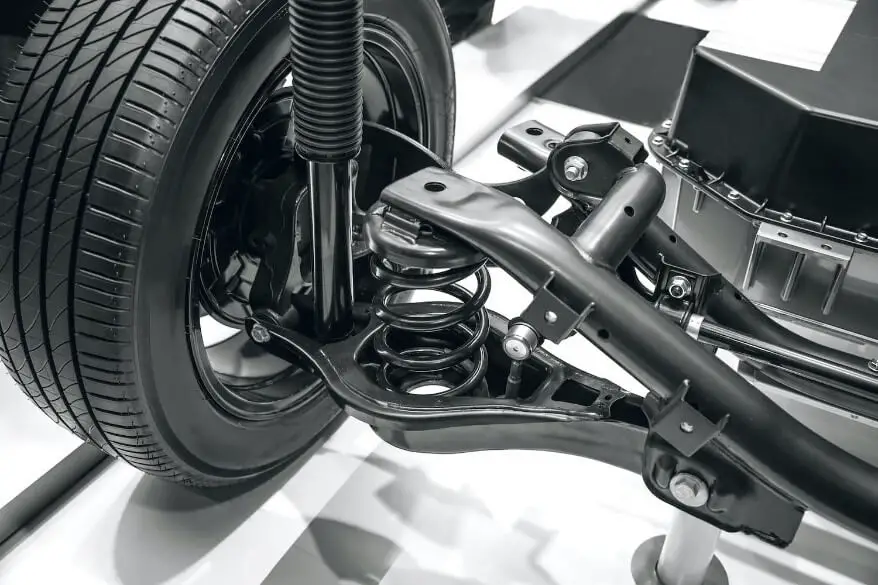 Add the brakes
If we talk about the most suitable brake, it is the hydraulic brake. It is affordable and provides more space than other brakes.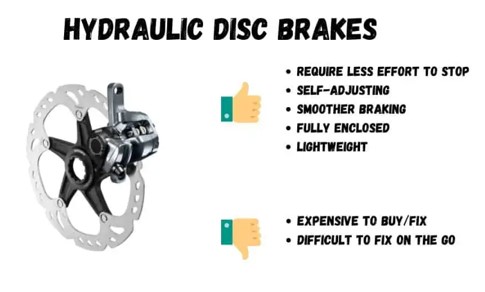 You can convert your mechanical brake to a hydraulic brake. But sometimes it becomes hard because you have to change rotors, brake lever, and shifters.
You can install it by:
Firstly, measure your car brake line. 
Make a mount for your car 
Then, mount it.
Run your car's brake line. 
Bleed your car brakes.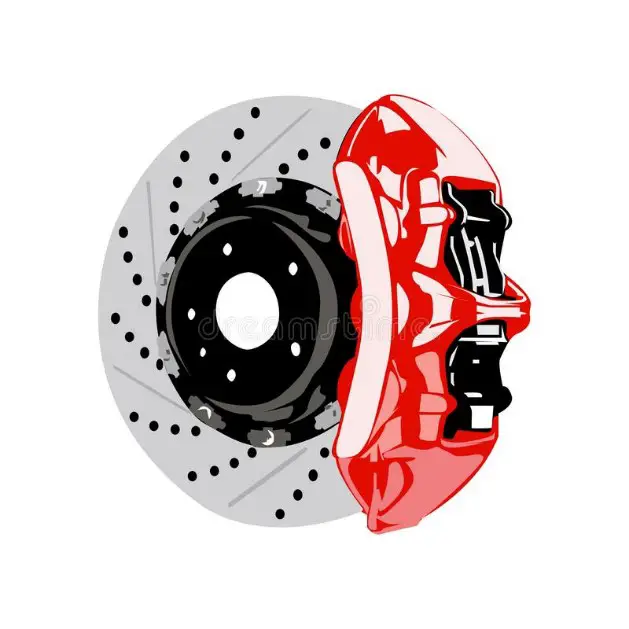 Install the interior components and exterior components
Now move toward the interior and exterior components of the car and install them.
Exterior components of the car are:
Bonnet/hood, bumper, cowl screen, decklid, fender fascia, grille Pillar, and hard trim.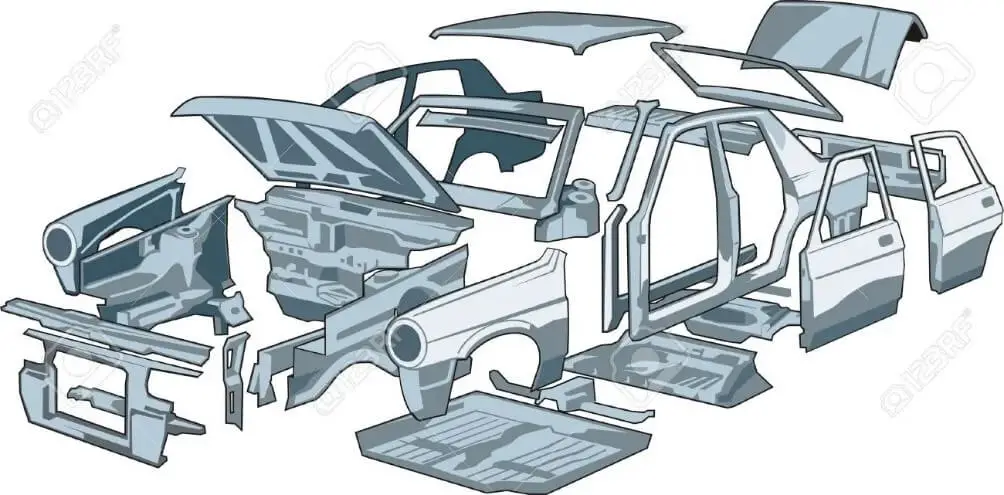 The interior components of the car are: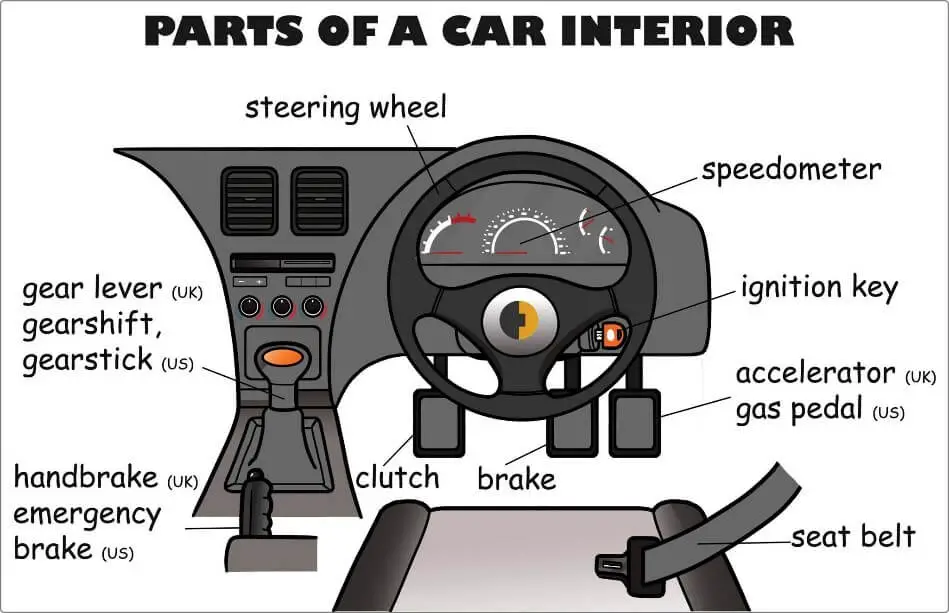 Accelerator,
Air Vent, 
Clutch Pedal, 
Door, 
Door Handle, 
Fuel Gauge, 
Gear Shift,
Handbrake.
Prepare and maintain the race car.
After modifying every part, look deeply at everything and ensure your car parts are now perfectly prepared and maintained as they should be.
Test the race car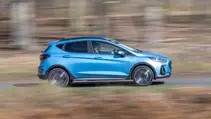 Now the last step you have to take is to go on a test drive. But always remember and check the car's brake before going on a test drive. You should check that your brakes are working perfectly.
If you go on a test drive independently, you will understand how it changes after modification. Instead of it, you will also get to know which part of your car is not working well.
If you notice any part of the car not working as it should be, stop and fix it. 
My Opinion
Now in this updating century, you can modify your garage car into a racing car without much budget.
You must first research and analyze which racing car can be built on your car. Then you have to buy race car parts which you want to change.
After that, you can build a race car on your own or take help from others. After building a racing car, you can travel quickly and in less time.