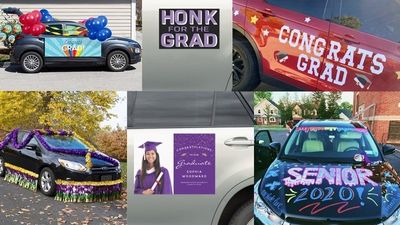 After passing many studies levels, the person gets graduates. That graduation day should be converted into a memorable day. No, there is no need to throw out the party. You can surprise them by just decorating their car. No matter for whom you are decorating a car, you can do it for anyone, and trust me, they will be glad to see their car decorated for them. They will love to travel in that car. Now I will give you all the affordable strategies and steps on how to decorate a car for 5th-grade graduation.
Follow the below steps
Gather Supplies for Car Decoration
Clean the Car for Decoration
Choose the Design for the Car Decoration
Create a Template for the Car Decoration
Select Appropriate Colors for the Car Decoration
Cut the Design Pieces and Place Them on the Car
Secure the Pieces on the Car
Accessorize the Car with Balloons, Banners, and Flags
Create a special sign
Add extra touches
Take a picture to capture the moment
Give final Touches and Showcase the Decorated Car
Let's elaborate on the steps;
How to Decorate a Car for 5th-Grade Graduation
STEP 1: Gather Supplies for Car Decoration
If you are going to decorate your car, then obviously, you should have supplies that enhance the look of your car. Thus, make it different and attractive.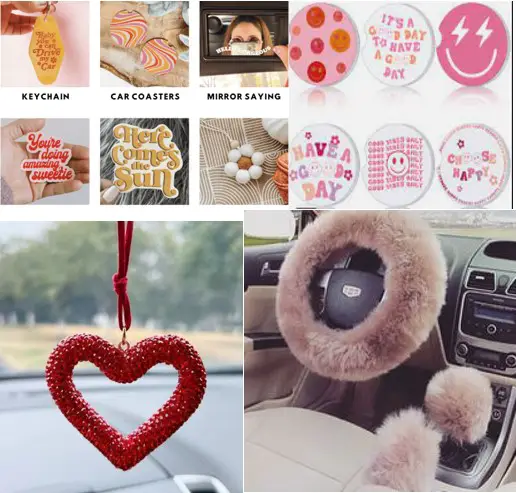 All you have to do is go to the nearest shop that sells all items according to your decoration need.  
It would help if you bought the following: 
Graduation stickers.
Colorful markers.
Glitters.
Balloons 
Colorful strips.
Interior LED lights.
The fizzy dice.
Car door lights.
Phone holder.
Steering wheel cover.
STEP 2: Clean the Car for Decoration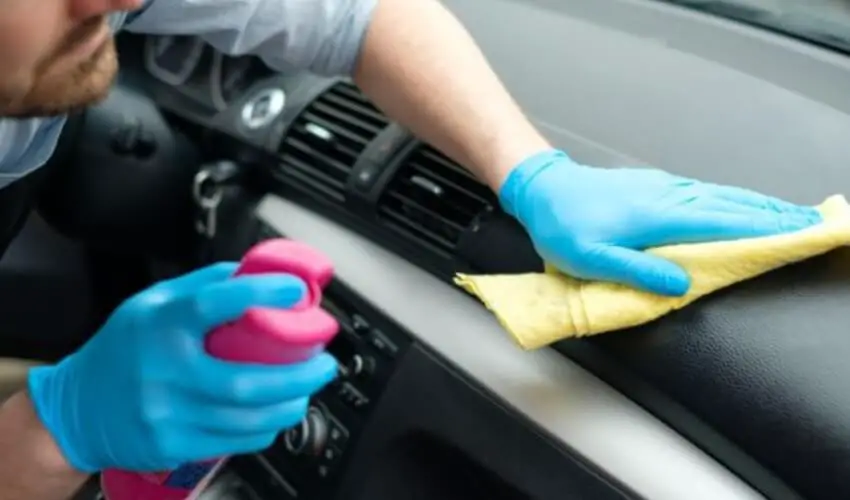 Suppose you get started decorating your car on nasty. It will leave a weird smelly look. So, you have to clean your car interiorly and exteriorly. 
If you clean every part of your car, it will shine and be attractive.
STEP 3: Choose the Design/template for the Car Decoration 
Now you have to think of a design and template that should fit in your car. You can google ideas for decoration. It will give you more than 100+ ideas. But it would help if you chose a decoration that will impress a graduate person. 

You can choose a template according to the gender or like of that person. If the graduate is a boy, you can get little model cars in your car. If a graduate person is a girl, she will get attracted by flowers. 
STEP 4: Select Appropriate Colors for the Car Decoration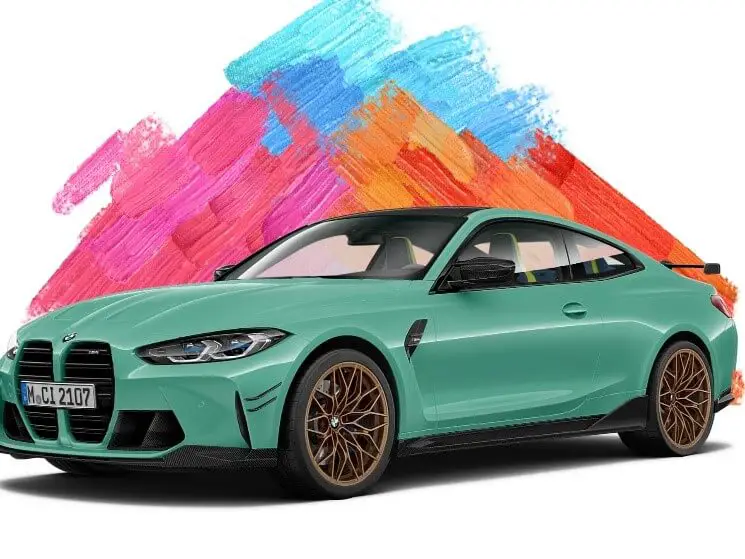 Decide the color which should be the person's fav color. But if you are decorating a car. You should have two colors.
1 color should be dark other should be a light color. This color scheme will look attractive.  
Instead of them, you can also give a touch of grey, white, or black.
You can choose a color opposite to the color of your wheel.
STEP 5: Cut the Design Pieces and Place Them on the Car 
Grab your design pieces. It will look like the above pictures. Take them off carefully and paste them where you want to.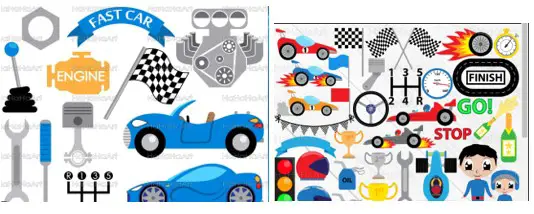 You can place your sticker on the driver's side, the car window, or the back side, as shown in the picture above.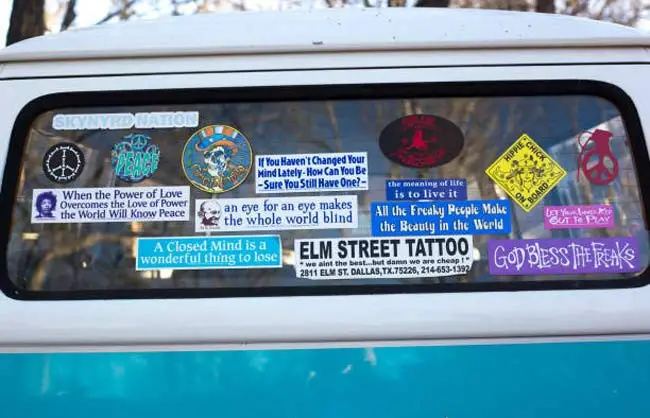 STEP 6: Accessorize the Car with Balloons, Banners, and Flags 
Take balloons according to your color decoration theme. Then decorate it inside or outside of the car.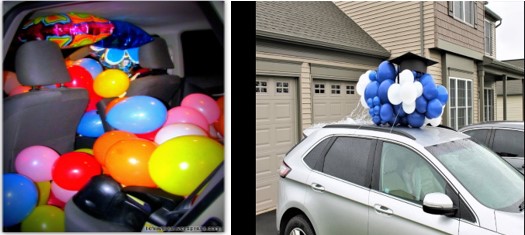 Attach your banners and flags on your car's backside, as shown in these pics.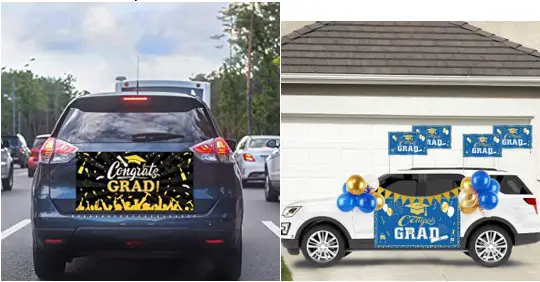 STEPS 7: Create a special sign
Banners and flags are the best way to express their success. But yes, you can add their picture on banners. It will be a special sign for them like this picture banner.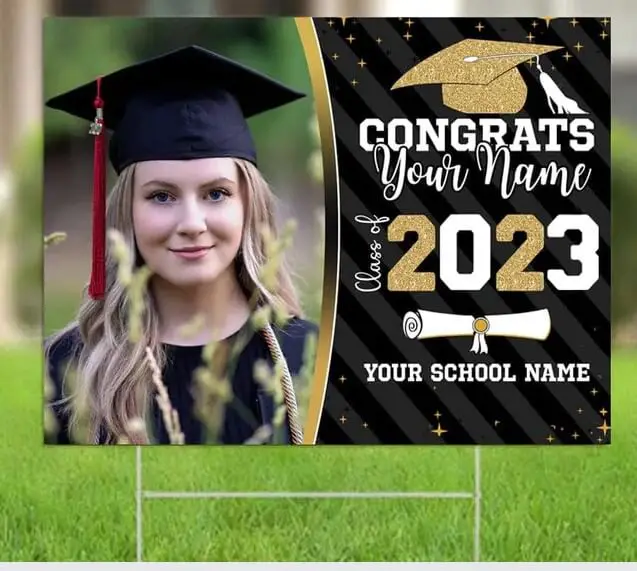 You can attach them to the back or top of your car or place them on the front doors.
STEPS 8: Add extra touches
After going through all the above steps, you can also give your car the last interior touch. That will turn your decoration into perfection.
You should add the following:
Floor Mats and Cargo Liners.
Seat Covers and Accessories.
Consoles and Organizers.
Cup holders.
Keychains.
Key Shells.
STEP 9: Take a picture to capture the moment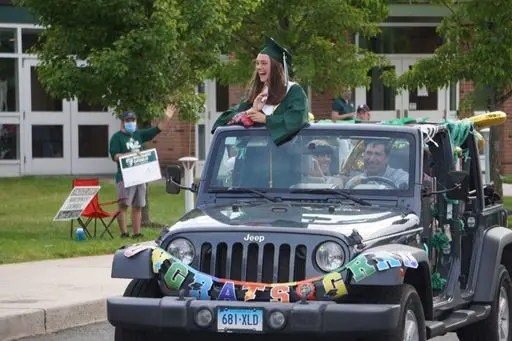 Move towards the university and surprise them with the decorated car. But remember to capture this moment. 
After seeing a car for them, you told someone to record a video of your and the graduated person's facial expression.
It will be a time you will never forget, especially the decorated person, so take a selfie and video.
You can also take pictures of cars after and before decorating, making you love and struggle for them.
Expert Advice
Family, relatives, or siblings always wanted to make graduation day special. You can do it without spending much money.
You can decorate a car for them. It will be easy for you. You can follow above mention steps to give them a surprise.
You can go to pick them up in the decorated car. They will blush after seeing this and feel special.
It would help if you made a decoration exactly like their choice. You can add flowers to your decoration.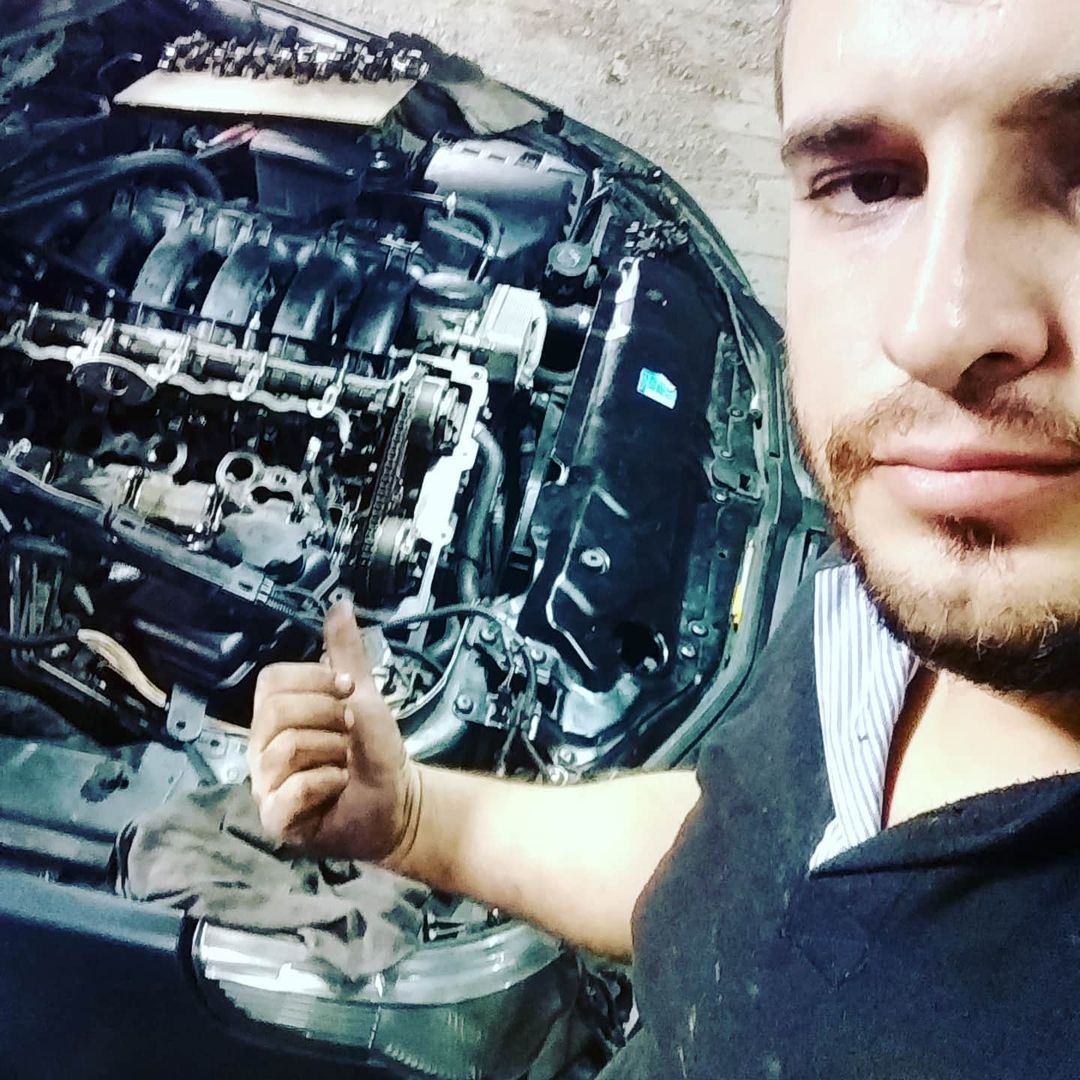 I am an Automotive specialist. I graduated from Michigan with Bachelor in Automotive Engineering and Management. Also, I hold degrees in Electrical and Automation Engineering (BEng), Automatic and Industrial Electronic Engineering, and Automotive Technology. I have worked at General Motors Company for over five years as the Marketing Operations Production Coordinator. Now, I own my garage in Miami, Florida. I love cars and love to share everything about them with my readers. I am the founder of the Automotiveex blog, where I share everything about automotive, like car news, car mechanical issues, and anything else that comes up in my blog posts.