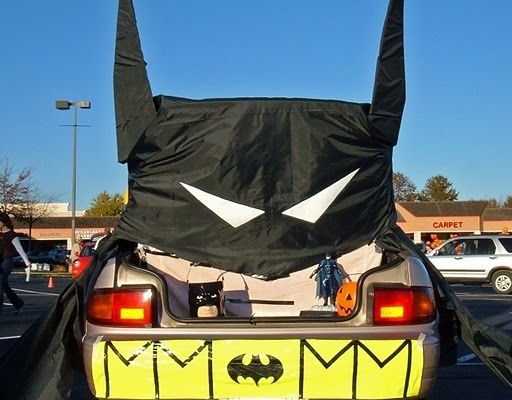 Halloween decorating can be fun, and the whole family may participate. But it doesn't end there. The sensation of chilly air and spooky hazards lurking around every corner with goodie bags distinguish Halloween from other holidays. Each year's spookiest night, during which you can dress whatever you desire, is also a fantastic chance to decorate your vehicle and express your inner self. If you need help achieving that, keep reading this article to learn how to decorate your car for Halloween.
How to Decorate Your Car for Halloween
Halloween is an enjoyable festival where individuals can express their creativity by dressing up their homes, gardens, and even vehicles in frightful and merry ways. There are several methods you may use to decorate your car for Halloween. To get you started, consider these suggestions:
Gather Supplies
Clean and Prepare Car
Create a Design
Attach Decorations
Secure Decorations
Use Window Clings
Add Lights
Accessorize
Use Car Flags
Display Banners
Add Finishing Touches
Choose a spooky theme for your car
Gather the necessary supplies
Clean your car
Put up your decorations
Add lighting to your car
Add safety measures
Show off your car
Add the Finishing Touches
Take down your decorations
Enjoy the Ride
Gather supplies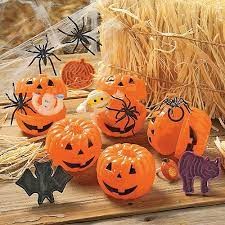 You'll need to acquire supplies if you want to decorate your vehicle for Halloween.
Material to think about include:
Streamers in black and orange
Decals or stickers with a Halloween theme
Tools for carving pumpkins (if you plan to decorate a fake pumpkin to put on your car)
Orange and black paint (if you want to paint designs on your car)
Glue or tape to decorate your vehicle
Ribbon or string to hang ornaments
Clean and prepare the car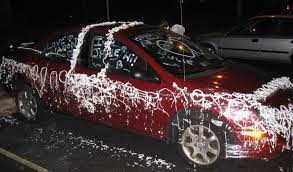 Giving your vehicle a thorough cleaning before decorating it for Halloween is essential. By doing this, you can be confident that any decorations you apply will stay in place and your vehicle will always look its finest. You should follow these measures to clean and prepare your car:
Use mild soap and water to wash the car's exterior. Make careful to rinse, then dry with a fresh microfiber cloth thoroughly.
Clean the interior and outside of the windows using glass cleaner and a microfiber cloth.
Do thoroughly vacuum the vehicle's interior, including the seats, floor mats, and trunk.
Use a light detergent to wipe out the dash and other inside surfaces.
Check that the vehicle is dry and clear of dirt, dust, and other impurities.
Decide on a theme for your car's decor.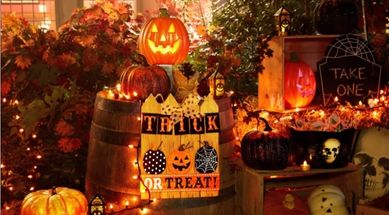 Want to replicate a scenario from your favorite horror film or create the appearance of a traditional haunted house?
Compile your resources.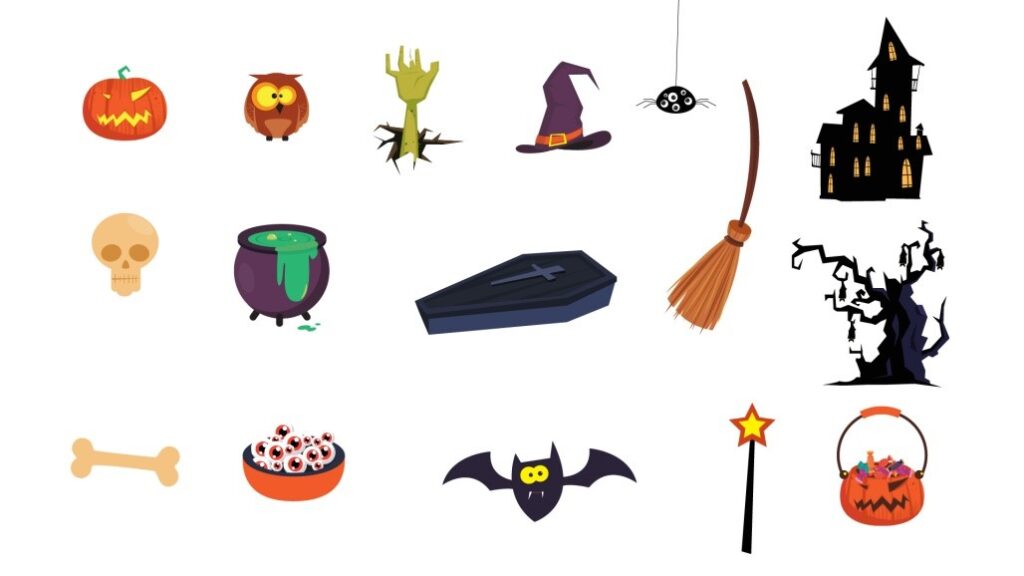 Stickers, ribbons, balloons, paper clips, imitation spider webs, miniatures, and lights are among the supplies you'll require.
Create a layout.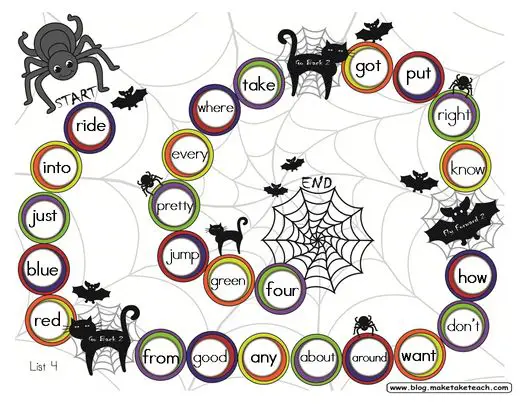 Consider where you want to place each ornament and how it will appear from various perspectives.
Create design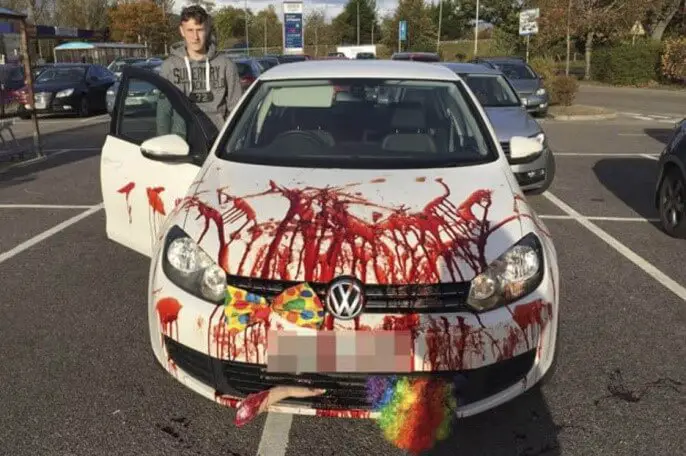 Your vehicle may be decorated once it has been thoroughly cleaned. Make sure to decorate your vehicle on a day with favorable weather conditions, so the decorations are dry and firmly attached.
Get the decoration.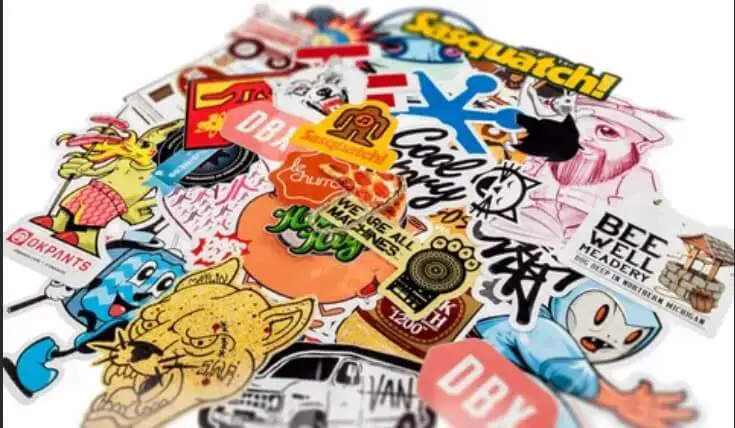 Use glue to apply magnets and stickers on the outside of your vehicle. Masking tape or rope may be used to hang balloons and streamers. Cut out ghostly forms from construction paper and add artificial spider webs made of cotton balls or stuffing. Put lights and figurines inside the car to give it a festive feel.
Attach decorations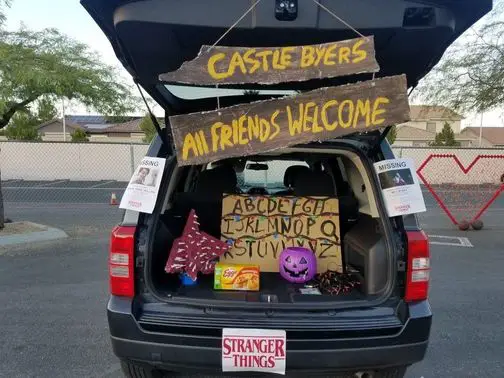 Here are some pointers to help you decorate your vehicle:
To apply the decorations to your vehicle, use a gentle adhesive like double-sided tape or a removable adhesive. Use adhesive sparingly since it might harm the paint or, when removed, leave a residue.
Hang decorations from mirrors, the antenna, or other areas of the car using thread or tape, such as streamers or little Halloween figurines. Hold the decorations securely but not too tightly to prevent damaging the vehicle.
Sticker or decal your vehicle's windows or body. For application and removal, according to the manufacturer's directions.
Avoid driving when wearing decorations that are overly bulky or might impair your eyesight.
Secure decorations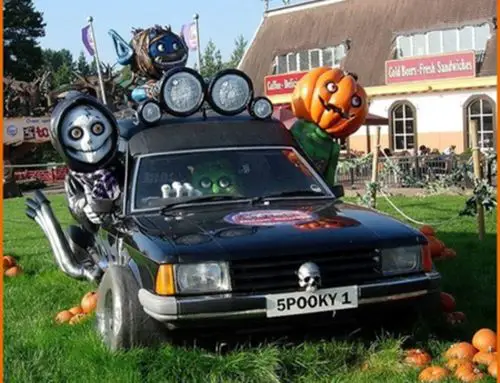 It's crucial to attach decorations to your vehicle so that they remain in place and don't endanger your safety while driving. Avoid using excessively bulky decorations that can impair your vision while driving. Make sure your trim fits snugly before you go behind the wheel and make any required adjustments.
Use window clings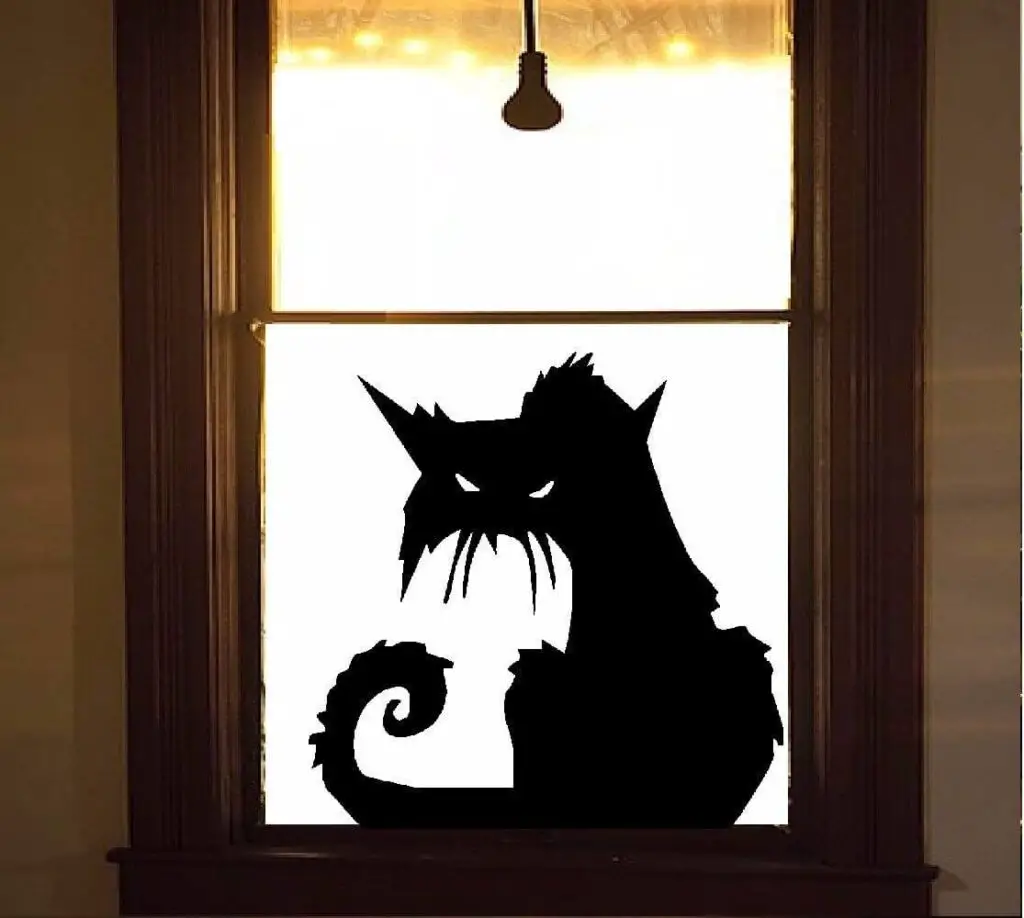 Window clings are a fantastic way to decorate your car for Halloween without harming the paint or windows. Halloween-themed window decals are widely available in shops and online; they come in spooky and festive designs, such as skeletons, ghosts, bats, and more traditional ones, like pumpkins, witches, and ghosts.
Add lights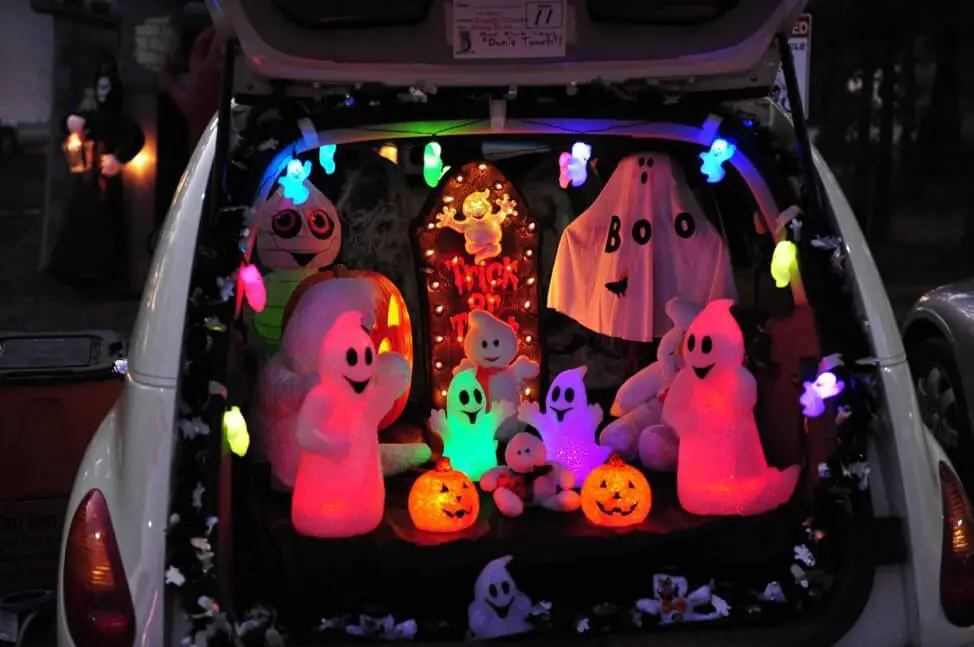 Your vehicle will stand out this Halloween if you add lights to it. Here are some ideas for enhancing the lighting in your car:
Switch to battery-operated LED lights instead of conventional incandescent ones since they are safer and more energy-efficient.
Tie the lights to the vehicle's exterior, including the windows, antenna, and mirrors.
You may also install lighting inside vehicles on the dashboard, the seats, or the trunk.
Using too-bright lights should be avoided as they may divert oncoming traffic.
Your vehicle may stand out this Halloween by adding lights to create a frightening and festive ambiance.
Use Accessorize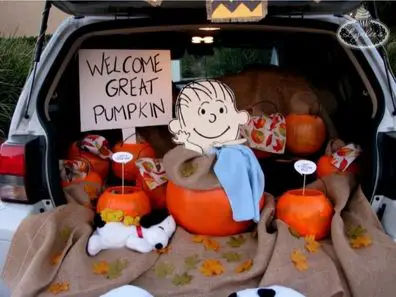 This Halloween, adding accessories to your vehicle perfectly expresses your personality and makes it stand out. Many Halloween-themed accessories are available in shops and online, but you may also construct your own with stuff you already have.
Use car flags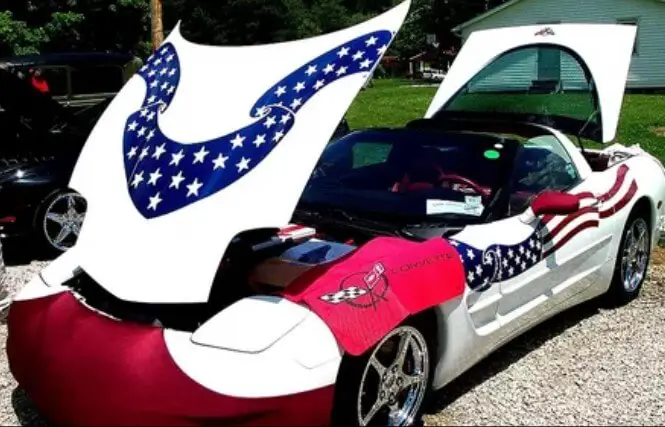 Using car flags is a fantastic method to dress up your vehicle for Halloween. Car flags are a quick and easy to give your car a festive look. Car flags with a Halloween motif can be purchased or made. They are available both offline and online.
Use a flagpole or flexible pole that hooks to the car window to safely fasten the flags to the vehicle. As you drive, ensure the flags are stable and do not hinder your vision. If you use a flagpole, put it somewhere. It won't scratch the car or cause a distraction while driving.
Examine your ornaments.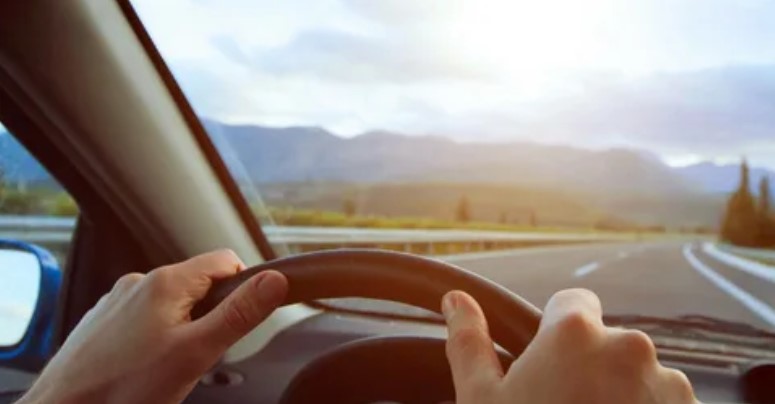 Take a stroll once you finish decorating to see how the decorations seem when moving. Make any required modifications ahead before your Halloween night departure.
With a little imagination and preparation, you can transform your vehicle into a frightful masterpiece guaranteed to draw attention this Halloween.
Display banners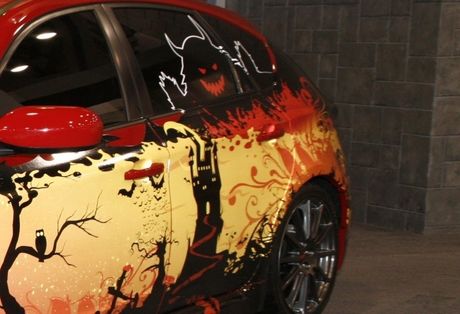 Banners for Halloween may add a festive element to your vehicle and help it shine throughout the Halloween season. Please be aware that when you decorate your car, you should not scratch the paint or other automotive components. You should also be aware of any local rules or ordinances that can prohibit certain kinds of motor vehicle decorations.
Add finishing touch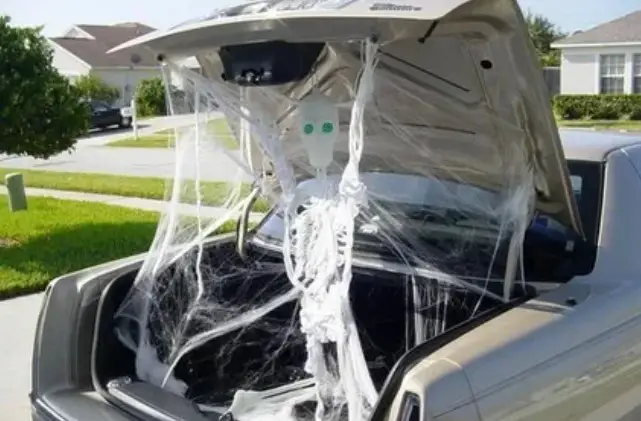 Your vehicle may have a professional, unified aesthetic that will make it stand out for Halloween by putting the final touches. Do not hinder your vision while driving for safety concerns, and be mindful of any local ordinances or legislation that can prohibit certain kinds of decorations on vehicles.
Choose a spooky theme for your car.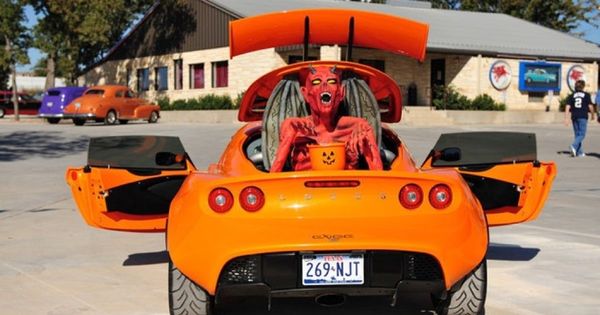 When dressing up your vehicle for Halloween, a scary theme may make it more enjoyable and festive. You can select one of the following spooky vehicle themes:
Horror Theme – To provide the appearance of ghostly apparitions, you can use white streamers and tulle, add some white balloons shaped like ghosts, and utilize spooky stickers or decals.
Zombie Apocalypse – Create a scene of ruin by using shattered windows, fictitious wrecked vehicles, fictitious spider webs, and gloomy hues like black and red, zombie stickers, and fake blood.
Beast Mash – To create a frightful atmosphere, use vibrant hues like orange and green, stickers of monsters like Frankenstein, Dracula, and The Mummy, and artificial spider webs.
Take down your decorations.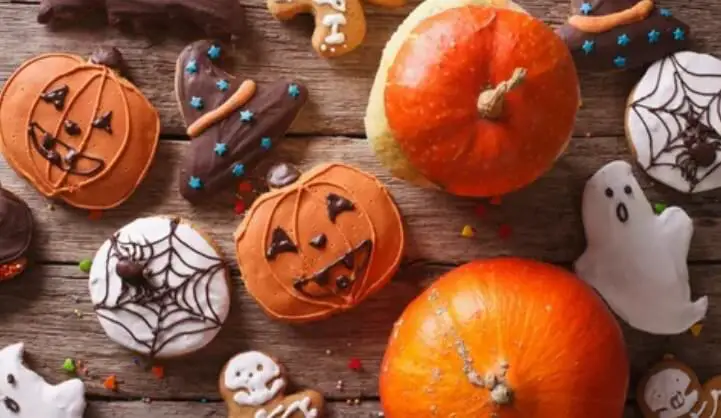 Removing decorations after Halloween can keep your car looking good and prevent damage. It is also a good idea to check for any damage caused by the decorations and repair it as soon as possible.
Add safety measures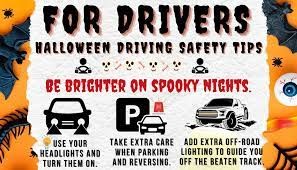 It's crucial to consider safety while dressing up your vehicle for Halloween to safeguard you, your passengers, and other motorists. When sprinkling Halloween decorations on your vehicle, consider the following safety advice in mind:
When driving, avoid obscuring your vision. All decorations, including headlights, taillights, turn signals, and license plates, must not hinder the view of the road.
When decorating your car for Halloween, it's important to keep safety in mind to protect yourself, your passengers, and other drivers. Keep these safety tips in mind before scattering Halloween decorations on your car:
Avoid obstructing your eyesight when driving. Any decorations, including headlights, taillights, turn signals, and license plates must not obstruct the view of the road
Enjoy the ride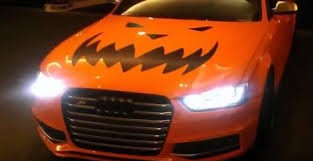 You may display your decorated vehicle, make memories, and have fun with friends and family by taking the journey in your decorated vehicle. Drive safely, abide by the law, and show consideration for other road users.
Frequently Asked Questions
How do you decorate your car's trunk or treatment?
Use magnetic tape to affix decorations and signs to the car's exterior. Stick the magnetized side of the tape to the side of the car after peeling off the adhesive backing and sticking it to your dash. Duct tape is weaker than magnetic tape, which won't harm paint.
Can I put Halloween decorations on my car?
You can always get posters for your car if you want to keep things simple. Amazing blood posters and spooky desserts are available. Additionally, you can hang Halloween-themed string lights, battery-operated tea lights, or eerie lights for the inside of your car. Ensure that they adhere to your concept.
How can I spook up my car for Halloween?
Consider adding battery-powered string lights to your car or scattering battery-powered tea lights over the area. For an even creepier atmosphere, you may also purchase flashing tea lights. Several retailers offer Halloween-themed string lights. Adjust the lighting to fit your theme.
How do you attach the ornaments to your car?
Consider applying magnetic instead of regular tape to attach it to the vehicle. It may be purchased for a reasonable price and is generally accessible. Use the decoration's adhesive side first, and then fasten the magnetic side to the car.
What sort of tape can be used to customize a car?
To keep your artwork secure, let's get right to the point: you shouldn't use normal masking tape. Conversely, masking tapes don't harm the paint. Car masking tape is safe for car paint, unlike traditional tapes, which are difficult to remove and may leave an unattended residue.
Conclusion
Whatever option you use, be sure the decorations are safe and won't impair your vision while driving. Have fun and be inventive whenever you are designing your vehicle for Halloween. It is necessary to emphasize that the Halloween vehicle decoration does not drink alcohol. Halloween celebrations are pleasant, but driving after drinking is risky. Use a shared transportation service or a designated driver.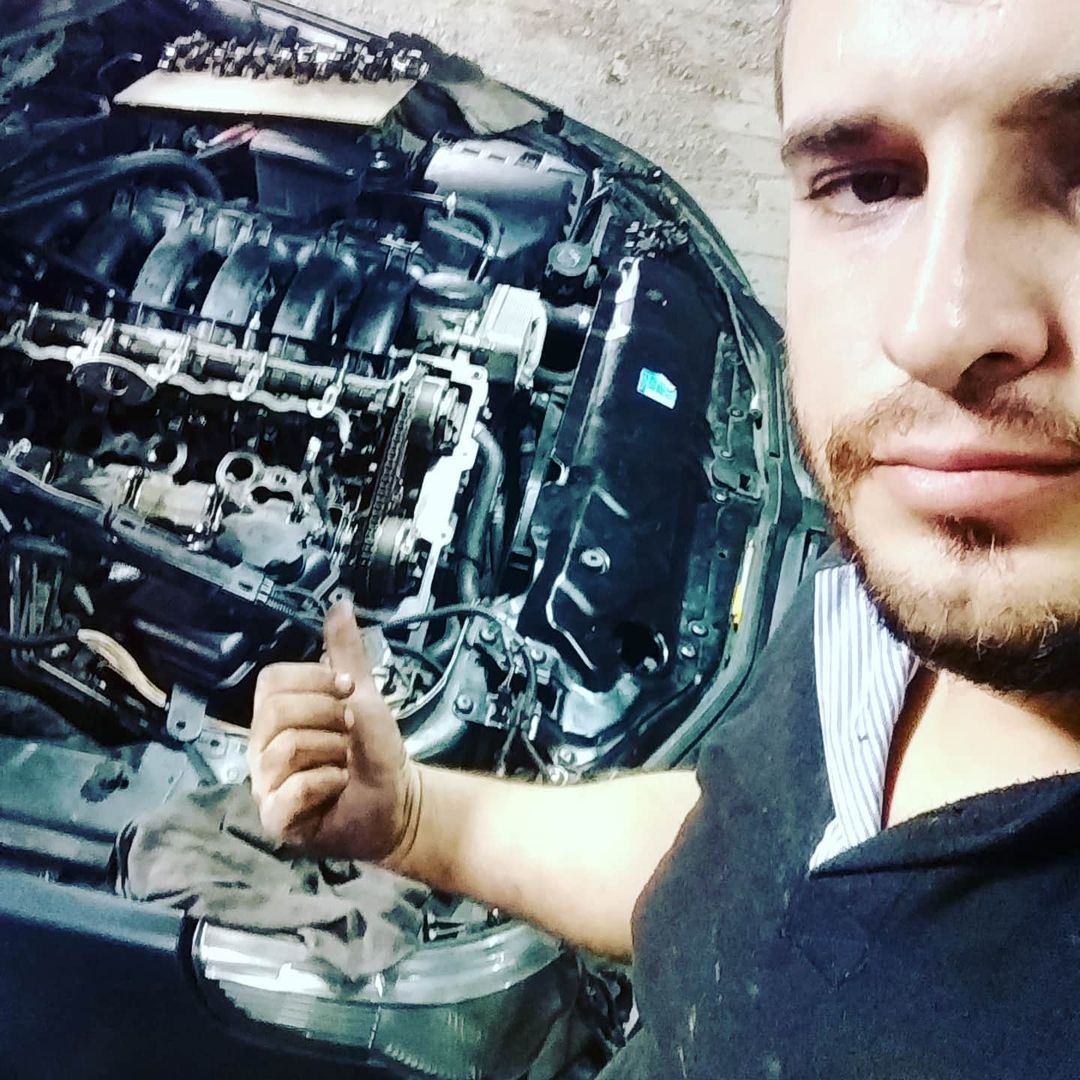 I am an Automotive specialist. I graduated from Michigan with Bachelor in Automotive Engineering and Management. Also, I hold degrees in Electrical and Automation Engineering (BEng), Automatic and Industrial Electronic Engineering, and Automotive Technology. I have worked at General Motors Company for over five years as the Marketing Operations Production Coordinator. Now, I own my garage in Miami, Florida. I love cars and love to share everything about them with my readers. I am the founder of the Automotiveex blog, where I share everything about automotive, like car news, car mechanical issues, and anything else that comes up in my blog posts.