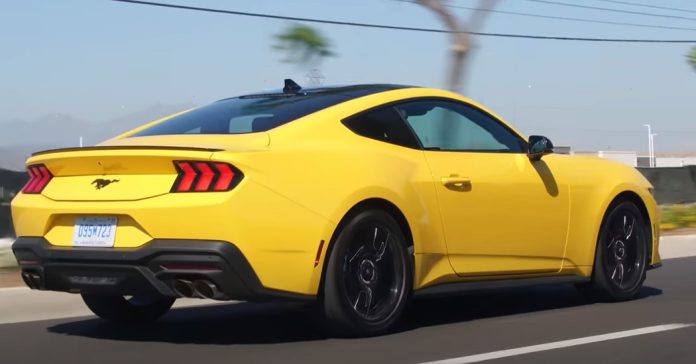 Ford always won the competition with outstanding car inventions, but its new 7th generation 2024 Ford Mustang marks another history. The 2024 Ford Mustang is now known as America's favorite sports car. The 2024 is the American favorite and most demanded sports car. 7th generation. EcoBoost without launch control, 315 horsepower, and 350 pound-feet of torque from a 2.3-liter four-cylinder eco booster.
In this article, we will cover the 7th generation with all perspectives. So, let's dive into it. Here are all the following points that we are going to discuss:
Introduction to the 2024 Ford Mustang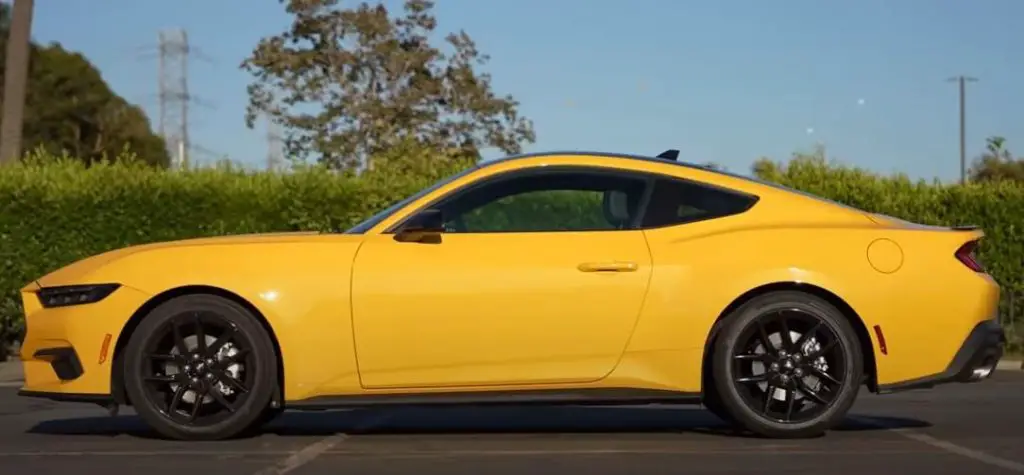 Ford Mustang all started back at the New York World's Fair in 1964 and a half. It's been one of those long-standing traditions in the automotive scene. Now, what's fascinating is that when it comes to sports cars, this is the number one-selling sports car over its entire lifetime. One thing that not a lot of other sports cars can claim is that the Mustang has been uninterrupted.
What does that mean?
There's been a Ford Mustang every year since 1964 and a half, even America's True sports car, the Corvette, there was no official model year 1983 model. Now, what's fascinating is that, of course, the Mustang has changed its shape and size.
Still, it's stuck to the lineage of that rear-wheel drive sports car enjoyment, so what I want to find out is when you're looking at the price, and you're trying to get into a sports car, but you don't want to break the bank is this EcoBoost Mustang is the best way to go for 2024.
History of the Ford Mustang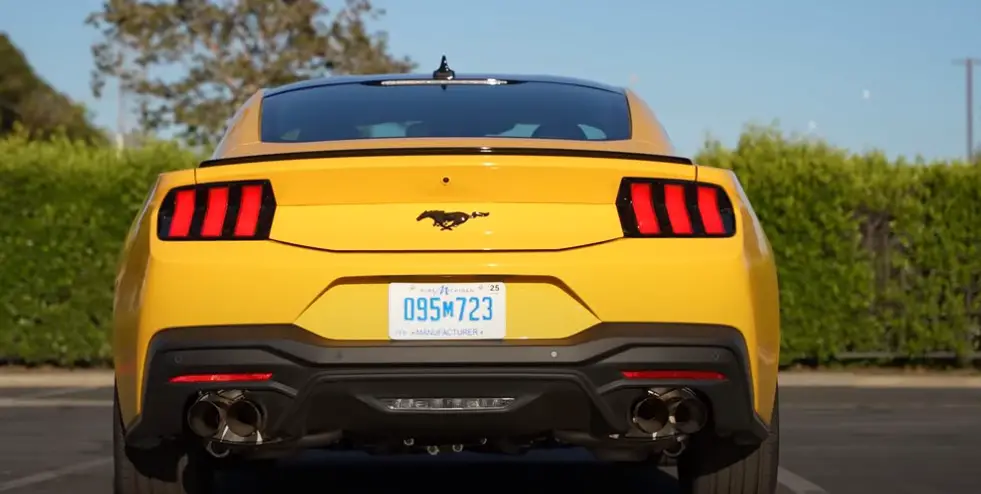 The history of the Ford Mustang was started in 1964 from the annals of American automotive ingenuity. Their first invention was invented at the New York World's Fair. Their affordable and high-performance car toked the attention of all. The first term they used was ''pony car''. Later, it became a synonym for Mustang, which indicates its power, style, and affordability. Their 22,000 unit was sold on the first day. This was a record that was still unbeatable. 
Over the years, the Ford Mustang has adopted new tactics and technologies to update its models. They always managed to stay in place, whether they faced emission or economic standards. Each year, the Ford Mustang amazes us with new designs. Its latest generation sports car is the 7th generation 2024 Ford Mustang.
Key Features of the 2024 Ford Mustang
The 2024 Ford Mustang has high-performance features and cutting-edge technologies. So, let's have a look at its features:
Design: The 2024 Mustangs design is out of class. Its bold lines, sleek profile, and Mustang grill make it shine on the road and be different from other cars.
Powerful engine: It has a base powered by a 5.0-liter V-8, this time with output cranked to 480 horsepower. A 315-hp turbocharged 2.3-liter EcoBoost is also an improvement over last, but only slightly.
Luxury interior: it has premium quality material and ensures comfort and reliability throughout driving.
Safety features: They have updated safety features, like lane-keeping assist and adaptive cruise control. 
Performance and Engine Specifications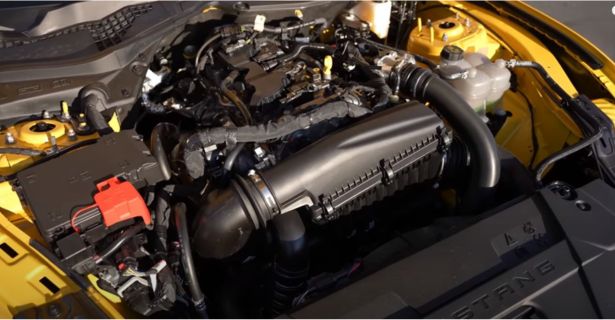 EcoBoost is a Mustang Eco-boost engine. We have a 2.3-liter turbocharged inline-four that equates to 315 horsepower and 350 pound-feet of torque, which is more horsepower than the previous generation, the big Zonk. There's no six-speed manual. 
If you're new to sports cars, maybe you're younger and want to learn about your EcoBoost Mustang and how to drive a manual. You can't do it. It only comes with a 10 10-speed automatic 0-60 in about 5.2 seconds a quarter mile and 14 seconds flat with no official MPG numbers. But I expect them to be close to what you can find now on an EcoBoost that's 21 in the city 29 on the highway, and the vehicle weighs around 3588 pounds.
Interior and Exterior Design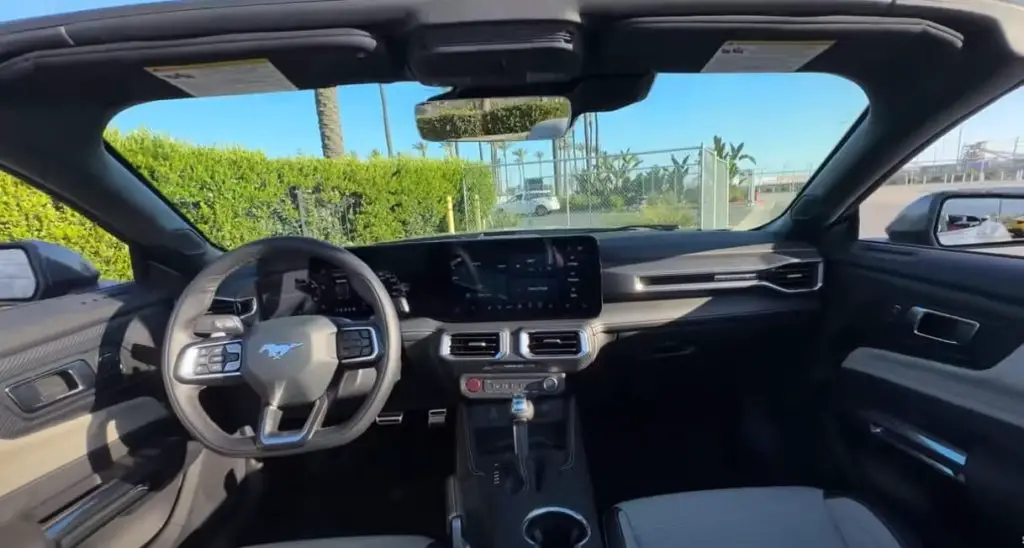 The 2024 Ford Mustang's interior and exterior design are outclassed and amazing. It can leave an impression after a look. 
The 2024 Ford Mustang interior is highly customized. Its interior is designed very stylish. Its interior gives you 6 choices with individual refined looks. You can choose according to your mood. When talking about the interior, the first and very important thing is comfortability. This car interior is designed to give you a comfortable trip, whether you are on the road or racetrack.
Furthermore, they have a heated steering wheel, a climate-controlled option, and a remote start system. If we talk about its sound system, this car has 12 speakers, including a subwoofer and an audio that will feel and hear both.
Now, if we talk about its exterior, the 2024 Ford Mustang has a true head-turner design that can amaze anyone. Its authentic Mustang features are sleek lines drawing inspiration and a sprinting stance, which makes it heritage and modern. The exterior has 11 vibrant colors and strip options with 3 distinctive packages. Its design is classic and engineered for performance.
Safety and Technology Updates

The 2024 Ford Mustang has strong safety and technology to ensure your safety. Now you can drive safely. Here are all the safety and technology features:
Auto high-beam headlamps
SOS post-crash alert system
Glove box 
Door-integrated knee airbag
Safety system for driver and front passenger
Belt-minder front safety belt reminder
Canopy side curtain airbags
Dual front airbags
Front-side impact airbags
Driver knee airbag
LATCH lower anchors 
Tether anchors for children
3-point safety belt restraint system for all seating positions
Advance Trac with electronic stability control
Comparing the 2024 Mustang to its Competitors
To better understand the 2024 Ford Mustang. We are going to compare it with 2 models Audi S5 Sportback and Mercedes-Benz GLC Coupe. Let's have a look:
| | | | |
| --- | --- | --- | --- |
| Aspects | 2024 Ford Mustang | Audi S5 Sportback | Mercedes-Benz GLC Coupe |
| | | |   |
| Design | Extensive customization options | Customization options | Premium Customization options |
| Performance and Handling | Exceptional performance | Sporty performance | Balanced performance |
| Safety Features | Advance Trac and airbags | Advanced Audi's safety technologies | Advanced safety features |
| Technology | Modern infotainment and connectivity features | Audi's cutting-edge technology and infotainment | Mercedes-Benz's advanced technology features |
| Model Variety | base, GT, and special editions | different trim levels | GLC lineup |
Consumer Reviews and Ratings
Suppose we talk about customer reviews and ratings. Then, as we know, reviews and ratings vary from person to person because all have different tastes and need what they are looking for in a car.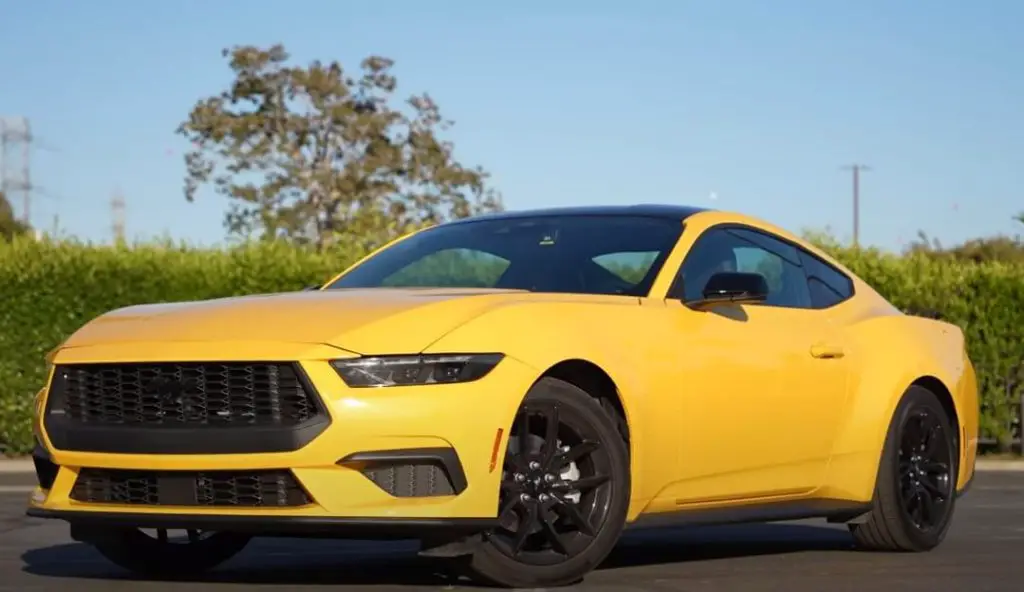 But I can tell you about mostly reviews and ratings. 
So, about 90% of people are shocked by the 2024 exterior, interior, and features. They found them supportive on the racetrack. Mostly, 2024 Ford Mustangs get 4-5 stars. Many of them found it comfortable. Thus, in the end, most people are enjoying the ride and want to continue it. 
Pricing and Availability of the 2024 Ford Mustang
Suppose the 2024 Ford Mustang inspires you, and you want to buy it. Let's have a look at its price. Ford Mustang's starting price is $30,92, and it will be available in the summer of 2023. 
So, if you want to see it in front of you, you can go to their showrooms and see them properly from inside and outside. You can also request them to have a test drive so that you can make informed and better purchases.
My Opinion: Is the 2024 Ford Mustang worth it?
If you want to know whether buying a 2024 Ford Mustang will be worth it. You can give me the answer because it depends on your priorities and personal preferences. If you are looking for a car with features like the 2024 Ford Mustang, it isn't worth it. But if you are looking for a family car that is simple and smart, then you can see alternative options. 
Thus, considering your specific needs, including features and style, is important. Research and taking test drives can help you to know.
Ford Mustang has now become the favorite car of Americans because of its exterior. It looks more costly than it is. Besides its exterior, its interior features are also updated. The 2024 Ford Mustang can help you on simple roads and can also help you on racing tracks, so it's a 2-1 package.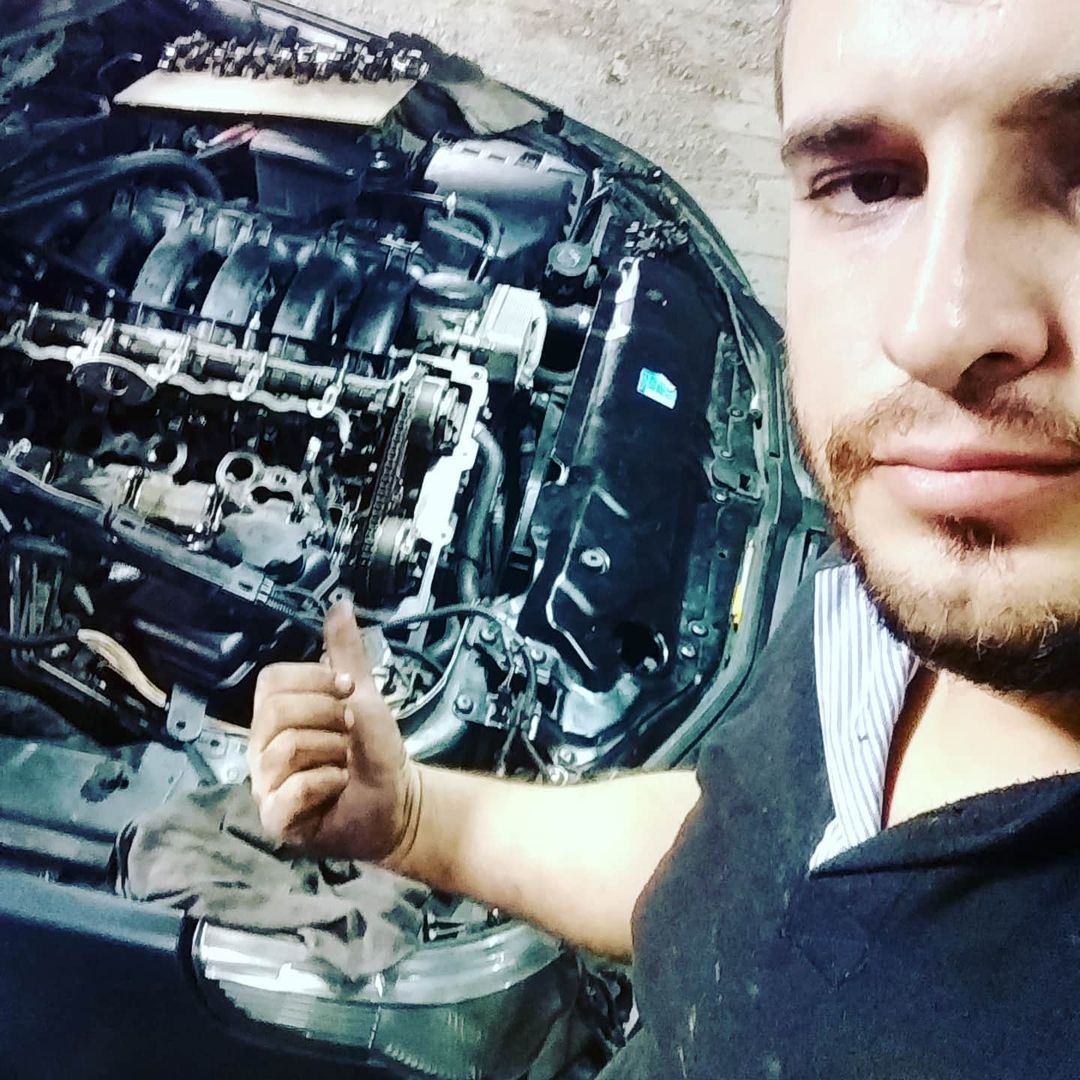 I am an Automotive specialist. I graduated from Michigan with Bachelor in Automotive Engineering and Management. Also, I hold degrees in Electrical and Automation Engineering (BEng), Automatic and Industrial Electronic Engineering, and Automotive Technology. I have worked at General Motors Company for over five years as the Marketing Operations Production Coordinator. Now, I own my garage in Miami, Florida. I love cars and love to share everything about them with my readers. I am the founder of the Automotiveex blog, where I share everything about automotive, like car news, car mechanical issues, and anything else that comes up in my blog posts.